MUSIC
ALBUM | The Fargo-based newcomer is dark and twisted with his first-ever single.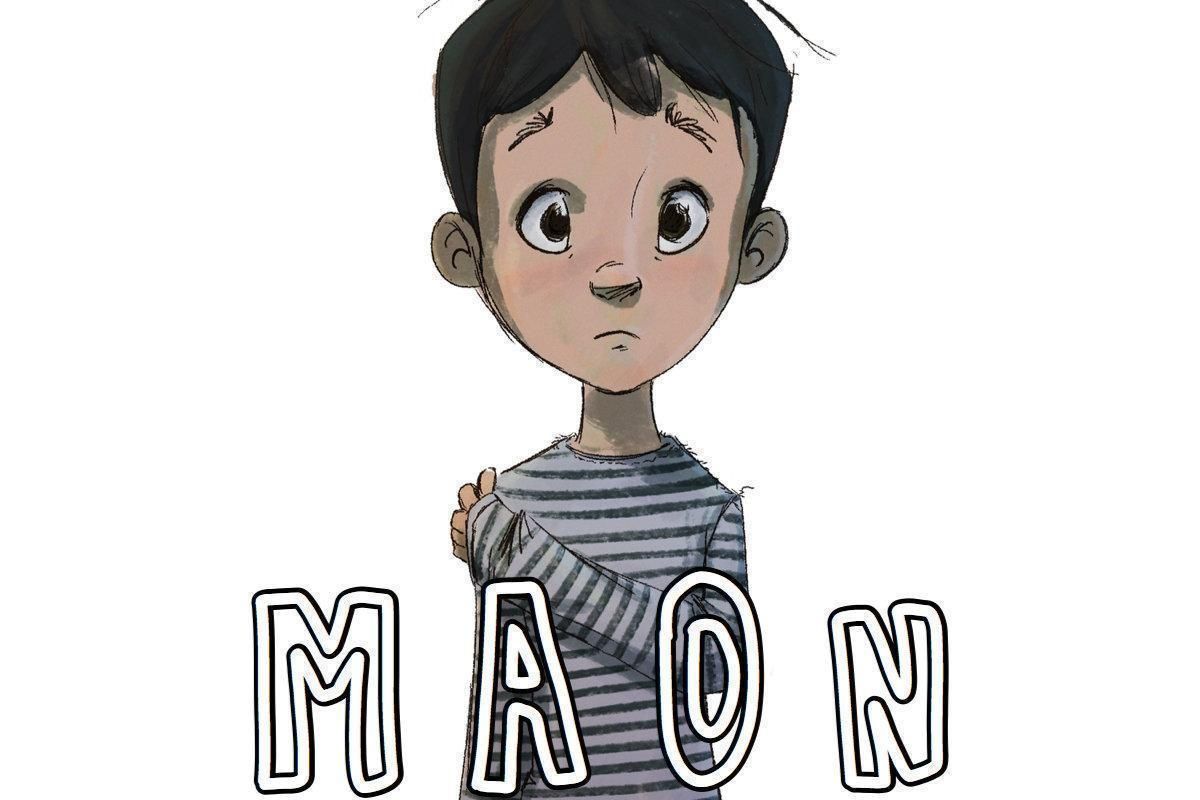 MAON
"Be humble, honest and transparent. Build people up, don't tear them down and always give back," advises up and comer MAON.
Brian Carmona, who goes by the stage name MAON, fights to be heard. He has always been that way, clawing his way among his peers to be taken seriously. Eyes bore into his skin, needling their way to bone and traveling in his bloodstream up into his heart and brain. And even though he was surrounded by loving, adoring family, he still felt alone. "Welcome to thoughts inside my head. Take a look around and meet my friends," the singer-songwriter discloses in his debut single "Don't Judge Me," a spooky urban-hooked track about the inescapable angst he felt as a teenager. Later, he muses, "I won't be the tragedy you see on TV," a rather timely, barbed assessment. Premiering exclusively today, "Don't Judge Me" unravels MAON's entire storied history in just two minutes and 30 seconds. But the provocative vocal packs more than enough punch. "I grew up always feeling like I had to prove myself. There was always somebody better than me in sports and, especially, in music. Being overlooked all the time created a lot of insecurity for me. I wanted to write a song from a perspective of myself as a teenager and identifying these demons early," he tells Popdust.
He also takes aim at the proliferation of bloodshed and devastation in the media. "You see a lot of negativity on the news, especially with celebrities, and sadly, some of those end in tragic ways. We are all battling something difficult, so I wanted to write a declaration statement," he says. "I believe in the power of claiming victory over hardships: it puts the power in your hands and gives you a different perspective on difficulty."
He exposes his vulnerability in the song, and it is that fearlessness that grounds his work. Drawing upon such influences and heroes as Walt Disney, Ryan Tedder, David Geffen and Damon Albarn--and anyone else "who lives life with a clear vision and purpose"--"Don't Judge Me" is hard to nail down. It's contemporary urban, flavored with alternative and a dash of folk (as you'll hear in the song's final bars), and he intentionally set about creating a moody, breathy escape. He explains: "When I was a young kid, I loved the Haunted Mansion ride at Disneyland. So, I intentionally tried to produce a story that could transfer into a spooky ride. I am very visual with my writing and production."
"You only get one coming out party. I wanted to make sure that the first song would give listeners a clear vision of who I am as an artist and what I am influenced by," he says. "I was never allowed to buy non-Christian music, so the radio was my best friend growing up. I would make mix tapes from KROQ and Power 106 in LA. It's a very West Coast inspired song."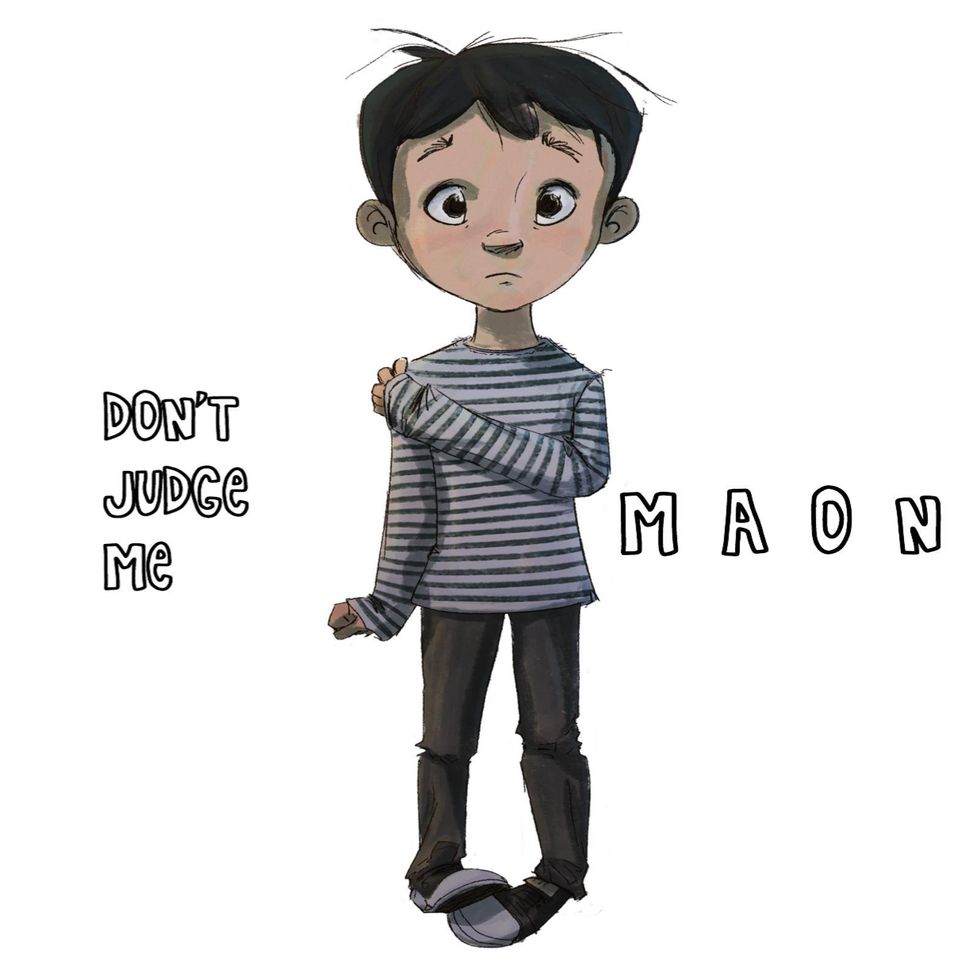 MAON
Born and raised in Whittier, Calif. (20 minutes east of Los Angeles), he is a third generation Chicano. "My father grew up in Boyle Heights and worked in the entertainment industry. He spent 15 years at CBS and had his own talk show on United Artist Cable. My mother is from Los Angeles, and worked at Pep Boys," he details his upbringing openly and honestly. "I am very blessed to have parents who wanted the best for me. My parents were not very musical, but knew a lot about sports. They noticed at a very young age that I had a gift in baseball, so they scarified a lot to give me opportunities to develop my skills that helped me play baseball in college."

"Growing up they saw music as a hobby, when they see what I am doing now they kind of regret not allowing me to pursue music earlier," he admits. Also, fun fact: "I graduated from Whittier High School, which is where they filmed 'Back To The Future,'" he says, sheepishly.
While MAON has no specific plans for an EP or full-length record, a project will come eventually. "As a brand new artist I want to give people new music in a shorter amount of time, rather than the normal industry standard album cycle. Music moves fast," he considers. "Ryan Tedder just wrote an open letter [read here] stating he believes in giving fans new songs more frequently, and I agree. The plan for now is to put out music as I write, but I am developing a story with my lyrics."
"Don't Judge Me" (a tragic, sacred lamentation flaked with gun shots) is not necessarily indicative of who MAON is, overall, as a singer, songwriter and storyteller. "I love all types of music, so there will be gospel inspired songs, and some heavier reggae styled songs that remain within a pop structure," he notes about the rest of his work. "I've learned a lot from studying Ryan who has consistently stayed at a high level for a long time. I want a universal type of career."
He might have soaring aspirations, but his personal truths keep his feet firmly planted. "Be humble, honest and transparent. Build people up, don't tear them down and always give back," he reflects.
What are other themes you explore in your music?
I believe in writing from personal experiences. As humans, we all sort of go through similar hurt and pains in life. We also find joy in the same places. I have one job as an artist, and that's to be honest and transparent.
What took you to Fargo, North Dakota?
My wife is from Fargo. We have two beautiful girls who are still very young. We knew it was the right move to have the support of family, especially when I am doing music. Plus, you can't beat the cost of living.
What did you learn the most from your time in Nashville?
The importance of a strong community and building each other up. Nashville has an amazing songwriting community where people truly want to see their friends succeed. I got a lot of help from great producers and songwriters who didn't have to take the time to help, but they did. I am forever thankful.
Do you plan to stay in Fargo or do you have ambitions to move elsewhere?
We eventually want to move back to Orange County. We love Newport Beach, and miss our friends. But I love living in Fargo at the moment. Everyone has been so supportive of me and is really excited for this project. The one thing I've learned about life is there is freedom in letting go. I can have everything mapped out, but life happens and takes you in unexpected routes.
How did your upbringing influence who you are as a person?
My parents had a tough upbringing. LA in the 60's and 70's was very hard for minorities. They had to work twice as hard for opportunities. That work ethic transferred over to me. They always made sure I had the essentials, but made me work hard for anything else I wanted. It was tough love, but they always made sure I knew they loved me.
What were you doing before you decided to pursue music?
Well, I still work a normal 9-6 job as a leasing consultant for a luxury apartment community in Downtown Fargo. My days start at 7am. I hang out watching 'Trolls' with my girls; make breakfast and coffee before I leave for work. I work 9-6, spend time with the family until 10pm, and then I work on music until 1 or 2am. My family motivates me and gives me tons of energy. A lot of people I come across in similar situations have either given up or use the excuse of not having enough time. I want my story to inspire someone. I want to be like that boxer who finished a 12 round fight. I may be bruised and broken, but I can raise my arms at the end and say I finished the fight.
Maon has also shared the stark and artsy music video. Spin below:

---
READ MORE ABOUT MUSIC...
Premiere | COMMON KINGS scale the world in "Mary Wanna" music video
Interview | Mack Keane talks '2107' EP, performs acoustic set
Review | COIN jingle at Le Poisson Rouge
---