Top Stories
MUSIC | The Broadway performer returns with a slow-burning new song about passion.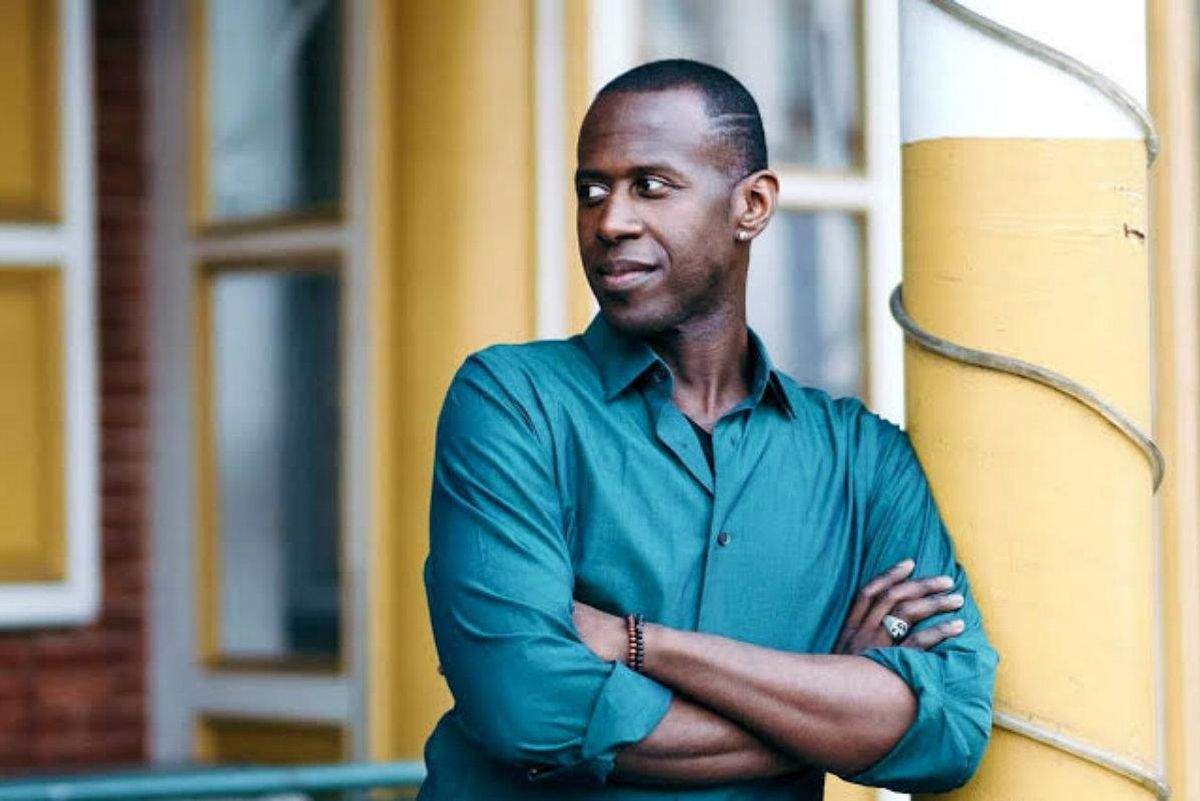 EI-PR
"Find a new way, love a new way, live a new way," advises the singer-songwriter.
When Marcus Paul James opens his mouth, he'll be damn sure to make you feel something. On his new single "Paper Hearts," he caresses the lyrics, slowing building it up piece-by-piece--it simmers before he let's it boil completely. The precision of his phrasing and the delicate dance he does with the organ-laden arrangement, due in large part to his upbringing in the church, are artful and exhilarating. "I want more than a minute, more than right now, more like years, less like hours," he surmises on the hook, which opens the flood gates to his clear Luther Vandross and Sam Cooke influences. His voice, for lack of a better word, sparkles underneath the glowing, starry-eyed production. "I feel like we are always in a constant state of figuring life out," James tells Popdust about the song, premiering exclusively today.
"I've been burned, left, saved, walked out on, walked in on, and went through many things that would make one want to give up hope," he continues, rather candid in his speech, "but I haven't. Find a new way, love a new way, live a new way. Anything that will elicit a different outcome from what we have seen and experienced. This tune is about passion."
There are reasons why he has mastered his art so adeptly. His experience includes performance roles in such Broadway shows as Motown the Musical, Rent and In the Heights and the live TV event, The Wiz Live!. There is an obvious theatricality to his approach, but that is also entrenched in the fibers of soul and gospel music, tapping into that heightened sense of reality for the cold, hard truth about pain, love and loss. "Paper hearts always get burned," he opens and closes the song, a profound declaration about the scars he wears proudly on his skin. "Hope and miles never seem to learn," he later admits. "The closed ones never get hurt. How can you and me pretend to be the master key when love controls the door? We've got to be more."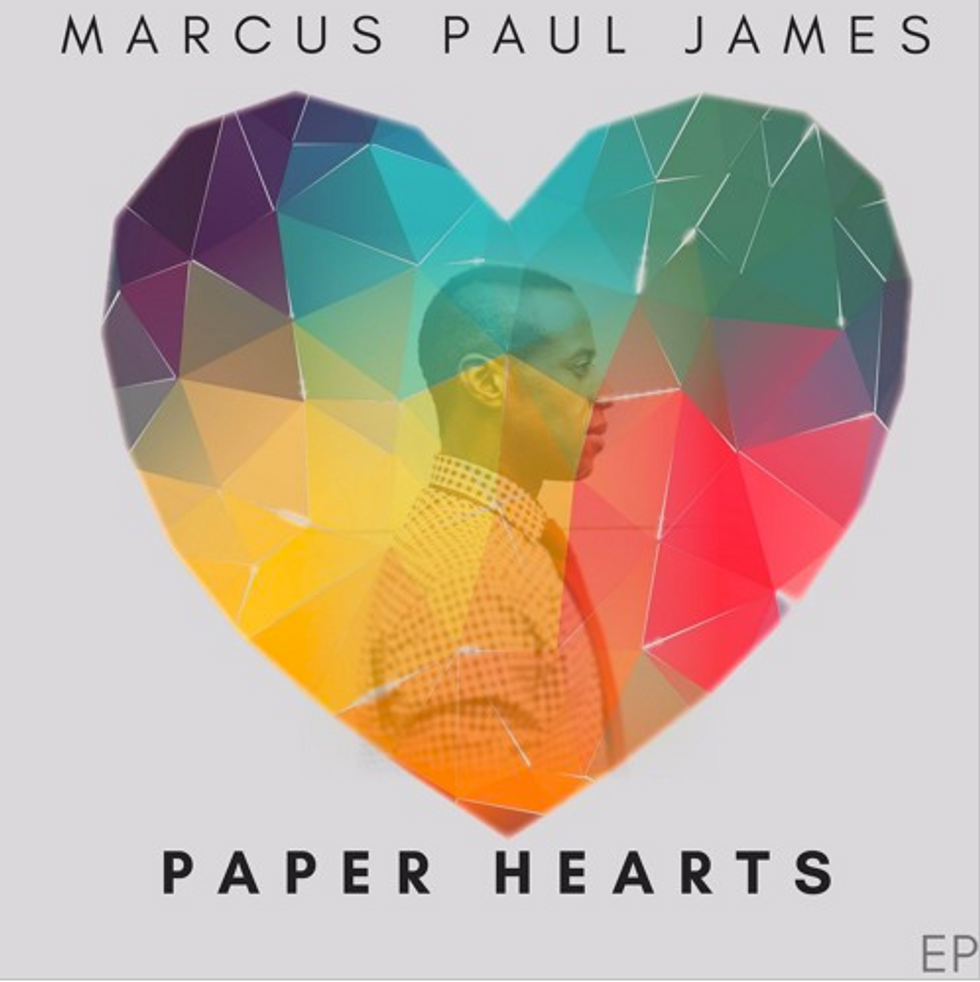 Marcus Paul James
As the vibrating organ kicks in on the bridge, James aims for the stratosphere and knocks it out of the park. His voice becomes raw and earthy, seemingly detaching from his bodily form and soaring among the angels above. As they say, he takes the listener to church and gives them an essential sermon on his truth: through the struggles and heartache, he has learned who he truly is.

"Paper Hearts" follows his debut EP, 2009's Electrik Love, and the full-length follow-up, Meant to Be (in 2012). He has also issued a sequence of singles over the past few years; those include: "Living in Dreams" and "Romancipation Day."
In an interview with For Us Not Them, he explained how his entire career began, really. "I have been singing for as long as I can remember. I grew up singing in my church choir in Brooklyn, both the children choir and the adult choir. It wasn't until high school when it was time for colleges did I ever really think about music as a career," he said. "It was always so second nature to me. College is where I really settled into the fact that singing and performing was all I ever really want to do, and if someone will pay me to do it…even better."
He added, "I am a lover of music and always have been, and my love has never been subject to race, style, language or anything. Some of my surprise influences are Bjork, Gladys Knight, Sarah Bareilles. And of course, I am influenced by classic music theater as well, back when Frank Sinatra and Ella would sing show tunes."
James is expected to release a new EP later this year. Details are forthcoming.
Listen to "Paper Hearts" below:
---
READ MORE ABOUT MUSIC...
Stream SAINT WKND's intense new 'Make You Mine' remix EP
Premiere | Neon Dreams thrill with new "Find a Way" remix featuring Sarah Mark
Premiere | EPOCH FAILURE raise hell on 'Warrior's Hymn' EP
---
Related Articles Around the Web