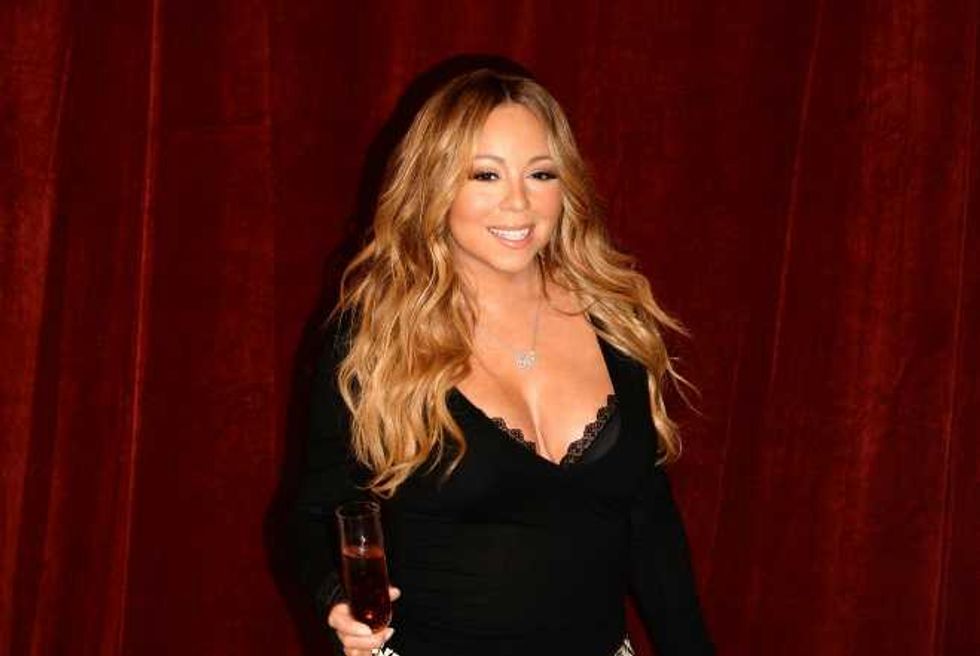 Me. I Am Mariah... The Elusive Chanteuse is either the best or the worst album title ever depending on how you look at it, but did you know that the title almost didn't make the cut?
At a press conference for her new 'melodic beverage' Butterfly, Mariah Carey revealed that she almost went with a different title for her new album: M.C.E.O. 
"My album was going to be called M.C.E.O., but I just went with the Chanteuse thing, 'cos it was good," she said.
Truthfully, the original title makes more sense than "the Chanteuse thing" does. First of all, Mimi is quite possibly the most un-elusive chanteuse in the history of pop music, and secondly, between her perfume, beverages, and all that junk she hocks on the Home Shopping Network, she's much more of a C.E.O. than she is an elusive chanteuse.
On the other hand, the 'Me. I Am Mariah...' part of the title perfectly represents Mimi's self-obsessed diva side, so I guess both titles work in their own different ways.