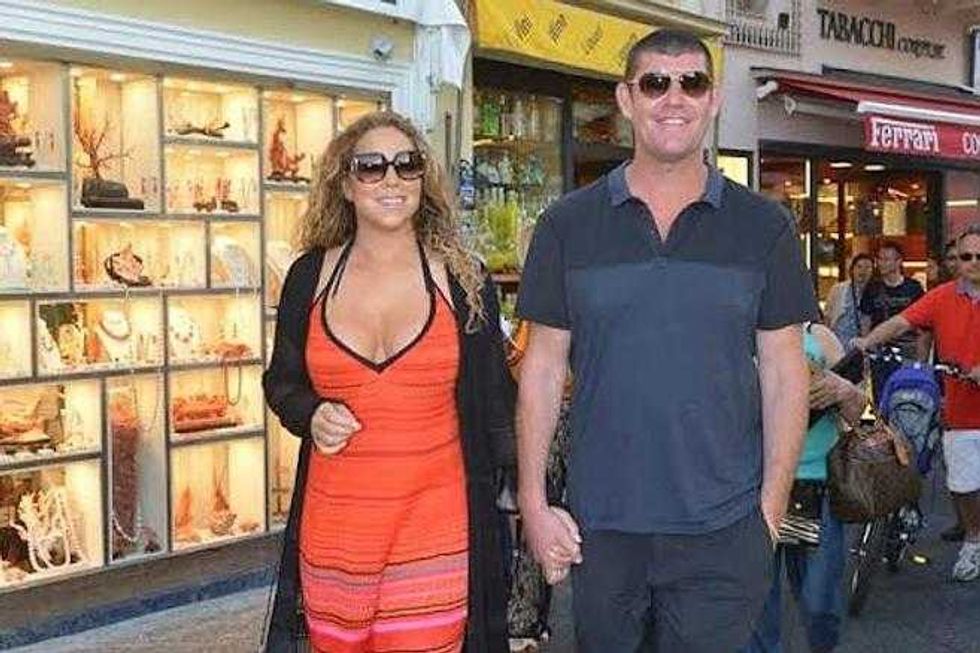 So now Mariah is Eskimo sisters with super model Miranda Kerr, who was also romanced by Packer,  a 47 year-old entertainment magnate/ 4th richest man in Australia.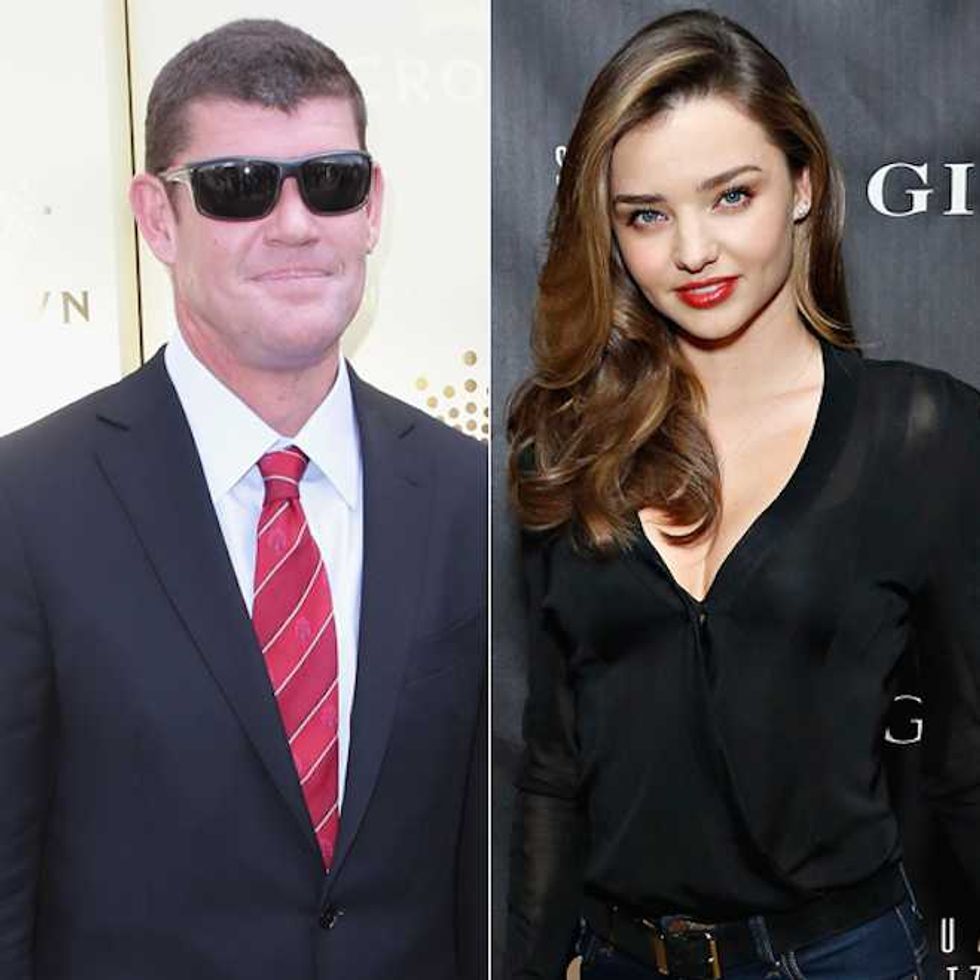 James Packer, Miranda Kerr
The papered-up Ogre sold his media company and now owns hotels and casinos around the world. He's worth an estimated $4.6 billion, according to Forbes.
TMZ is reporting that The "Honey" singer is currently on Packer's yacht in Capri, Italy enjoying an "extended vacation,"
They met through Brett Ratner months ago and James has been all up in Mariah's grill ever since, trying to land a date with the 45 year-old pop icon. Finally, she gave in. After Capri, and then they're off to Cannes and St. Tropez.
The twice divorced playboy, who stands a looming 6'6", has three children and also briefly dated Sylvester Stallone's model- wife Jennifer Flavin, back in 1994, when Sly dumped her to bone Janice Dickinson. Confused? Me too. But here's a pretty picture to look at: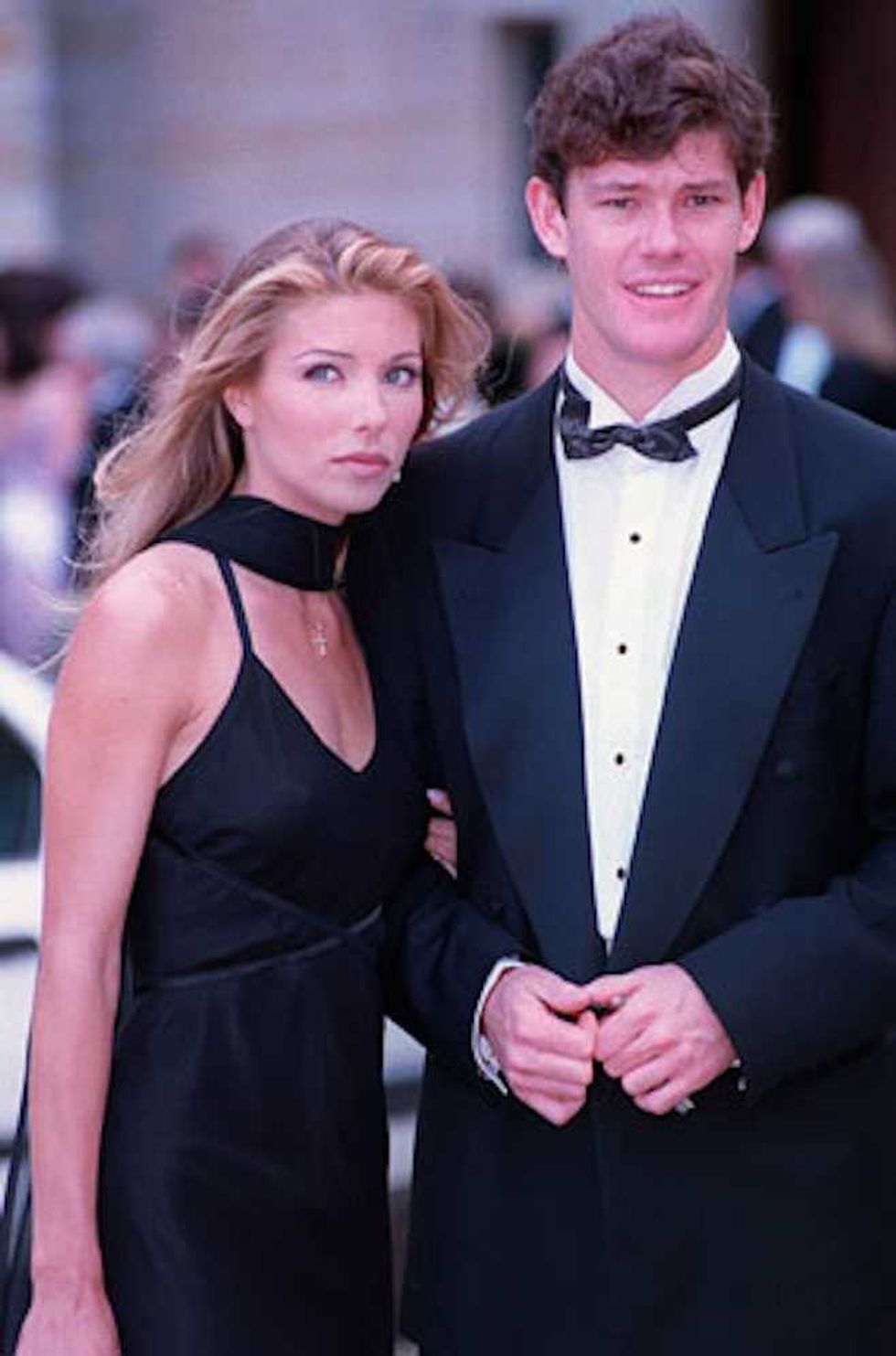 Jennifer Flavin and James Packer