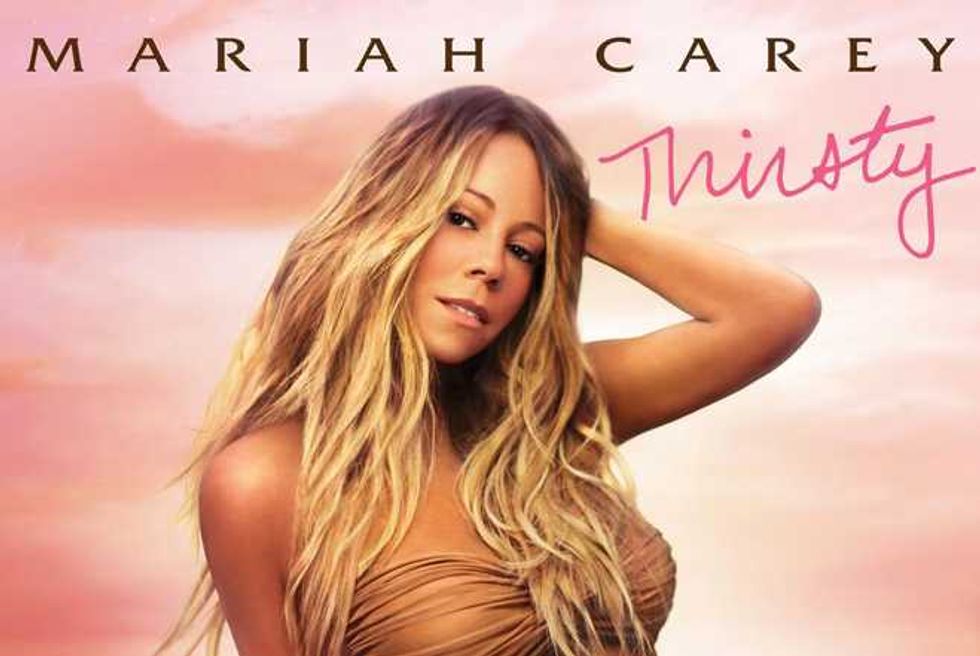 Mariah Carey's newest single release "Thirsty" is just a sweet, sweet fantasy, baby. Despite her previous entries ["Your Mine" (Eternal)" among them] failing to generate enough album buzz, the Queen Of Pop goes for one of the most radio-friendly cuts in her recent catalog. Featuring only one verse by Atlanta rapper Homie Quan, the bumpin' track pours up some sultry richness and sensuality. It first premiered on Power 105.1 on Tuesday (May 13).
Me. I Am Mariah... The Elusive Chanteuse is expected to drop May 27, and this perfectly sunbaked club anthem should do nicely to move records. Following the new single's release, the diva shared the mermaid-like cover art, blazoned with shades of pink across a beautiful sunset.
THIRSTY. #MeIAmMariah http://t.co/jcKRjSKtmc pic.twitter.com/Q1eu7EuT6g

— Me. I Am Mariah (@MariahCarey) May 13, 2014
Despite initial interest in doing a Beyonce-style launch, the powers that be settled on a traditional kickstart. She did, however, announce the album title, cover art and track list all at once, ultimately shocking the world with her perfection. But, as we Lambs known, it's been five years since her last full-length. She told Billboard recently in their cover story about that, "This is my life since we last left off. Just picture a dot dot dot, and then here's the album."
Not to be confused with her other recent comments, this project is not expected to be her last. "I will always make music.When I said [this album] could be my last, that's because tomorrow's not promised to anyone. When I release anything, it's difficult — it could be a performance that you don't love and it's like, 'Great, everybody's going to pick this apart,' and that's it," she said. "
"What I'm trying to say is I wanted this to be something I could be proud of, whether it's like, 'Yay, No. 1 song!,' and this and that. However things end up happening, we've all worked so hard. The true lambily have all worked so hard to break all these Billboard records and to have this incredible experience with me that I want them to have this almost as a gift."
And, well, now we are here: unwrapping a delightful new gift from the goddess.
Take a listen:
For more Mariah Carey updates, stay tuned to Popdust.com and follow @Popdust on Twitter!
For all things entertainment, feel free to follow JasonTheScott.