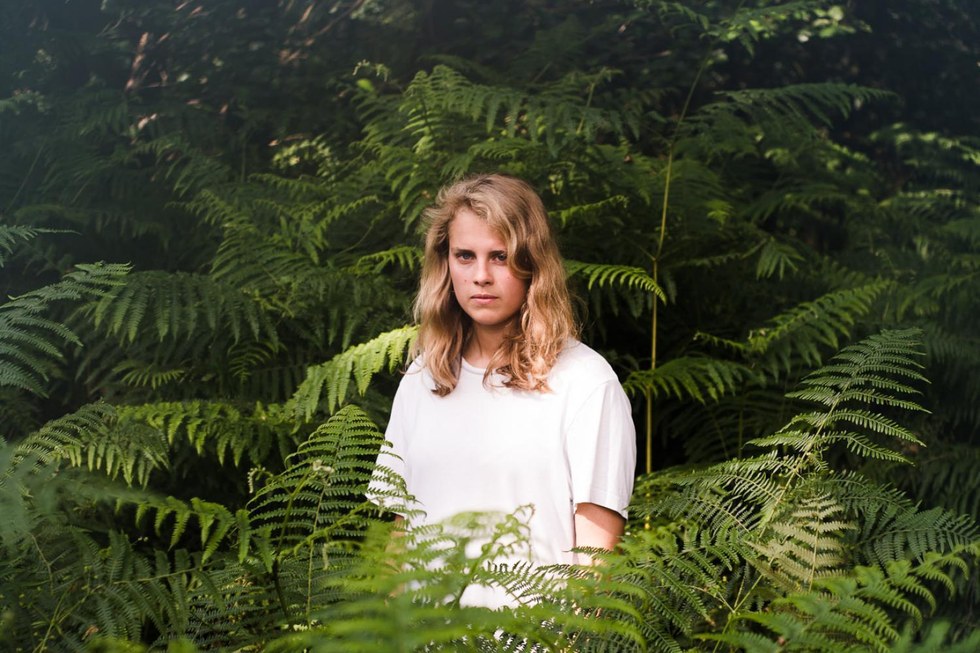 "There's an immense sense of relief once I've written a song: it almost feels like you've let something go. Songwriting is about trudging through the darker sides of your brain and sifting that stuff out."

This is how London based musician Marika Hackman detailed the cathartic experience of songwriting in an interview with The Guardian in 2015 - just days before the release of her debut album We Slept at Last. This release - the byproduct of the (often painful) fleshing out of emotions is on the forefront in Hackman's sophomore album I'm Not Your Man. The album is poppy, hooky, and underpinned with thoughtful, dark, and often sarcastic lyrics.
In I'm Not Your Man we get a little insight into what Hackman is working through - the assigned feelings of being lesser that are projected onto LGBT couples, wanting more from unavailable partners, and the simultaneous feelings of boredom and overwhelm.
We see this catharsis in full effect in the album's opening track, "Boyfriend". The track begins with Hackman laughing, and then dives into a hooky guitar melody - it's probably the most poppy and upbeat track on the album. The mood of the lyrics, however, are harder to pinpoint - there is a clever contrast between the lyrical content and the music. Hackman sings about a relationship she has with a girl who is in a heterosexual relationship.
The song both grapples with and pokes fun at the belief that some men have that lesbian relationships are less real or fulfilling than heterosexual relationships, or, as Hackman sings in the chorus, "it doesn't count".
Despite her laughter in the beginning, the tone of the song seems to waver. In the second pre chorus Hackman sings:
"Heaven knows we're meant to be
But it's turned into a mess
No one takes us seriously just because I wear a dress"
Hackman also sings in the second chorus:

"It's fine 'cause I am just a girl
'It's just a dream'
A woman really needs a man to make her scream"
Tonally, "Boyfriend" is a very complex song, with a great, poppy sound. Other tracks on the album show a similar level of catharsis, Hackman gives us insight on what she's working through.
The feeling of spiralling into thoughts of self deprecation is very realistically portrayed in the album's fourth song, "My Lover Cindy". The song sings of falling out of love with someone, and wanting too much from a partner. Hackman sings of being greedy and craving mutual feelings - and as we hear her spiral down into these feelings of self hatred the song slows down into the gritty, sobering realization that:
"But I'm a lousy lover, even if I try
I can go for a couple of weeks and the feeling's calcified"
"My Lover Cindy" so perfectly represents the process of spiraling into a crazy black hole of negative thoughts, until suddenly everything stops and you realize something about yourself that you never wanted to admit.
I'm Not Your Man is a great follow up to Hackman's debut album We Sleep at Last, and I can't wait to see what she has in store for us down the road.
For more on Marika Hackman, you can visit her website, or follow her on Instagram and Twitter.