Top Stories
To know know know her... is to love love love her..

marnie the dog fun facts—the little hound is a veritable social media super star…. but, how well do you know Marnie the Dog?
Marnie The Dog is a bonafide social media super star.

The little hound has a whopping 2 million Instagram followers, 113,000 Twitter followers, and thousands of likes on Facebook.

She has her own hugely popular website and a whole slew of merchandise, including calendars, mugs, T-shirts, books…

Pretty much, you name it and Marnie's crooked little face is on it.

But, what do you know about the canine cutie?

Find out how much you know by checking out Popdust's Marnie the dog fun facts:
Marnie the dog fun facts 1:
Another day another name:
Before being adopted four years ago by her loving new mom, Shirley Braha, Marnie was actually called Stinky.
And for good reason.
When she was discovered on the streets of Connecticut back in August 2012, the little Shih Tzu had ratted fur, rotting teeth and stank to high heaven.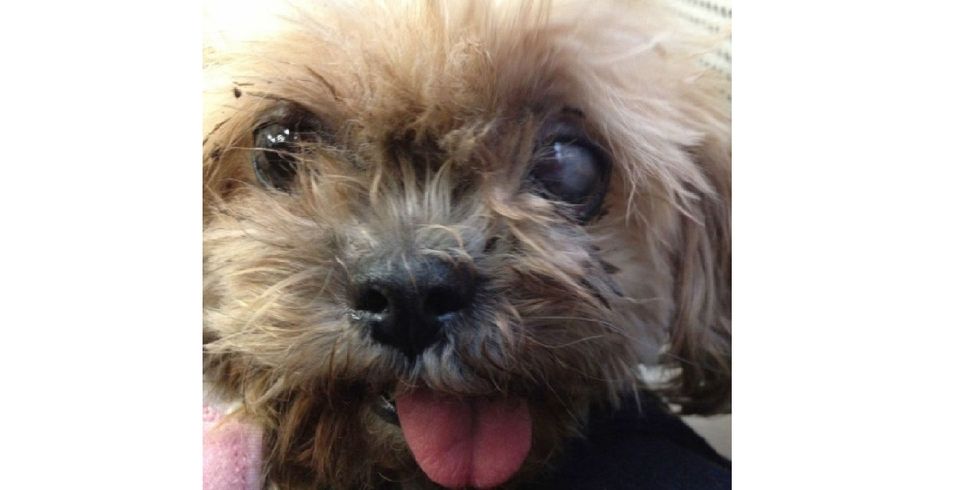 Stinky by name....stinky by nature...
Marnie the dog fun facts 2:
The fame connection:
Even before she became famous in her own right, Marnie was bound for stardom.
The little mutt was named after musician Marnie Stern—the singer-songwriter who currently performs with The 8G Band on the show Late Night with Seth Meyers.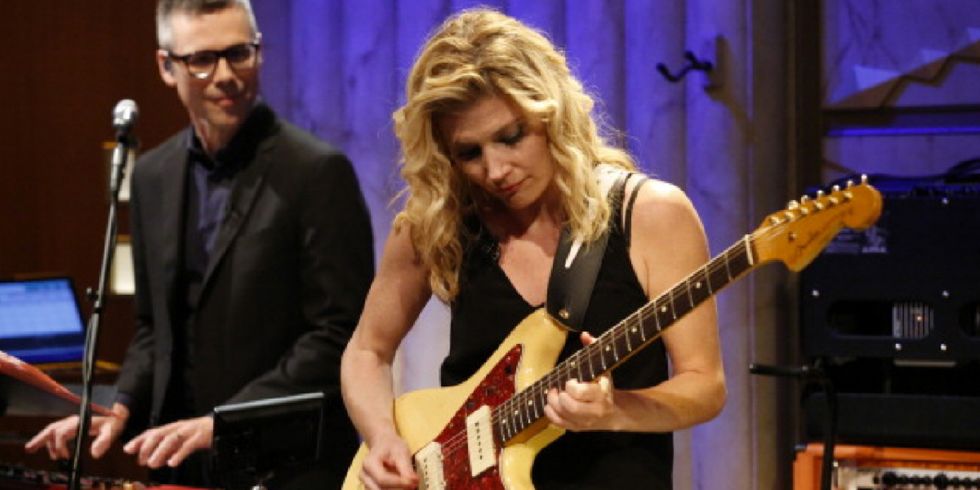 Marnie's namesake....
Marnie the dog fun facts 3:
Marnie's no part-time pup:
As the saying goes, a dog's not just for Christmas.
Marnie's a full time job in fact.
Braha lost her job shortly after she adopted the little fur-ball, and now she stays home permanently to look after her.
And, it's just as well, as Braha explains that Marnie, HATES being left alone.
Marnie experiences a lot of anxiety when she's home alone—and she won't even touch her favorite treats until Braha returns.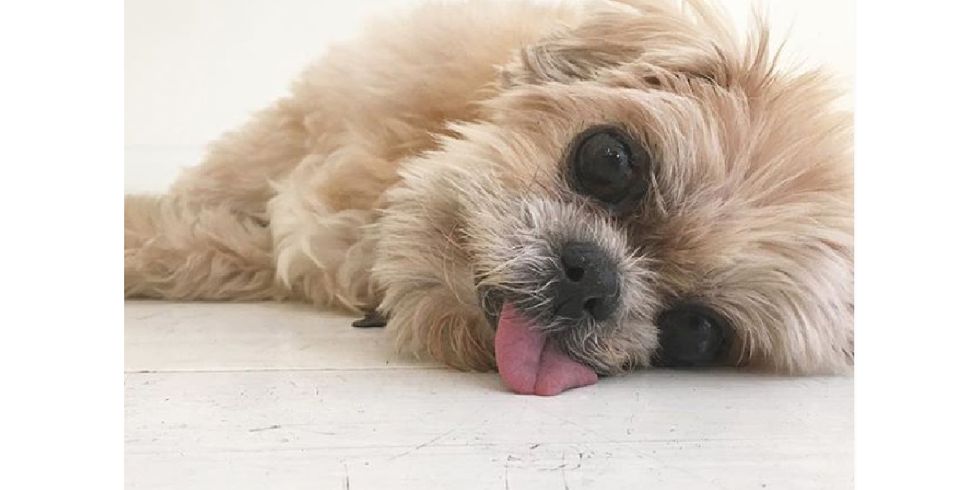 No home alone for this hound....
Marnie the dog fun facts 4:
She eats like a queen.
According to Marnie's website, the little critter's favorite foods are broccoli, chicken, watermelon, muffins, Greek yogurt, pizza, bagels and eggs.
No Pedigree Chum for this shaggy superstar.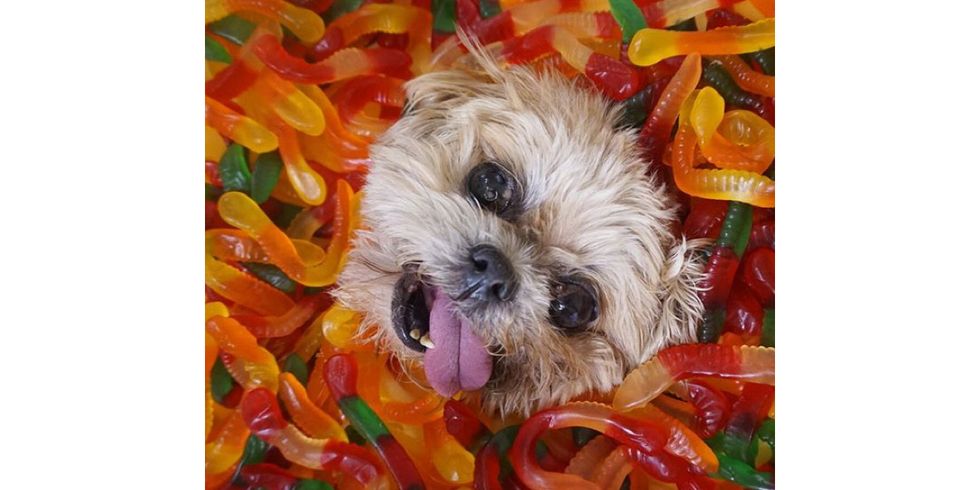 Candy time for Marnie......
Marnie the dog fun facts 5:
Spritely senior
She may be 14-years old, and have a distinct head tilt, but Marnie's actually healthy as a horse.
According to Braha, the tilt is down to Marnie having once experienced a brief illness called Vestibular Syndrome, which many people often confuse with a stroke.
When she was adopted, Marnie had a dark grey cloudiness in her left eye, which, Braha was told, would mean she would be permanently blind on that side.
However, with plenty of TLC, Marnie's left eye has cleared up, and now she can see perfectly well.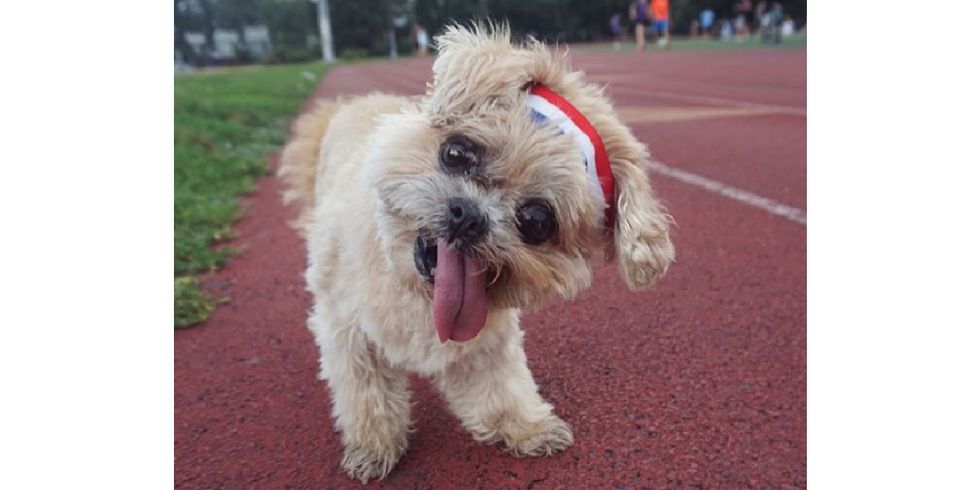 Keeping active......
Marnie the dog fun facts 6:
The fame factor:
Marnie is the most famous rescue dog on Instagram.
At time of posting, a 6-second long vine of Marnie wobbling her way through a drug store, had racked up an amazing 1.3 million likes.
And she's in high demand. Marnie has millions of fans, and is often booked to attend red carpet events and private parties.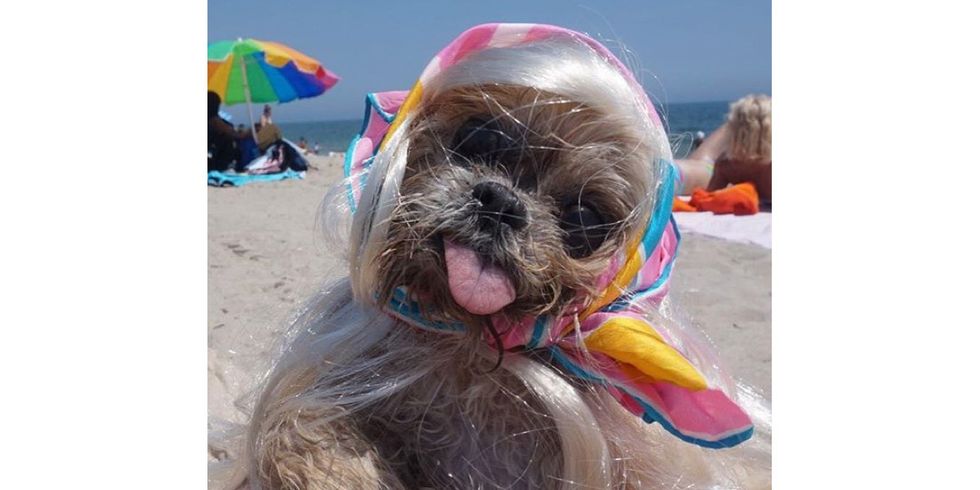 It's a tough life...
Marnie the dog fun facts 7:
She's a celeb favorite:
It's not just us regular folk who want some Marnie magic.
She has a slew of celeb fans too, including Larry King, Betty White, Seth Rogen, Miley Cyrus, James Franco, Ed Sheeran, Laverne Cox and Jonah Hill.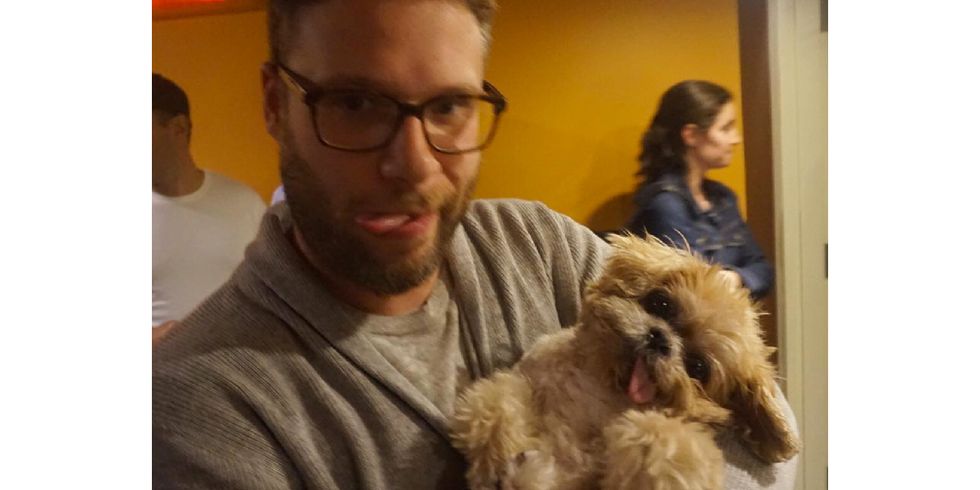 Ready for my close up Mr. Rogen....
Marnie the dog fun facts 8:
Move over Kardashians:
Marnie's reign of social media knows no bounds.
She even has an app—just like the Kardashians!
For a bargain 99 cents you can be the proud owner of the Marnie pro app, which boasts:
Finally— an app for all your Marnie the Dog business solutions!
Add pictures of Marnie the Dog into your photos with ease— Pick a photo from your camera roll, give your phone a shake— and voila!—Marnie in your pics.
Adjust Marnie, or shake again for a new Marnie.
Save to your camera or direct to Instagram.
Your business will surely be growing in no time at all!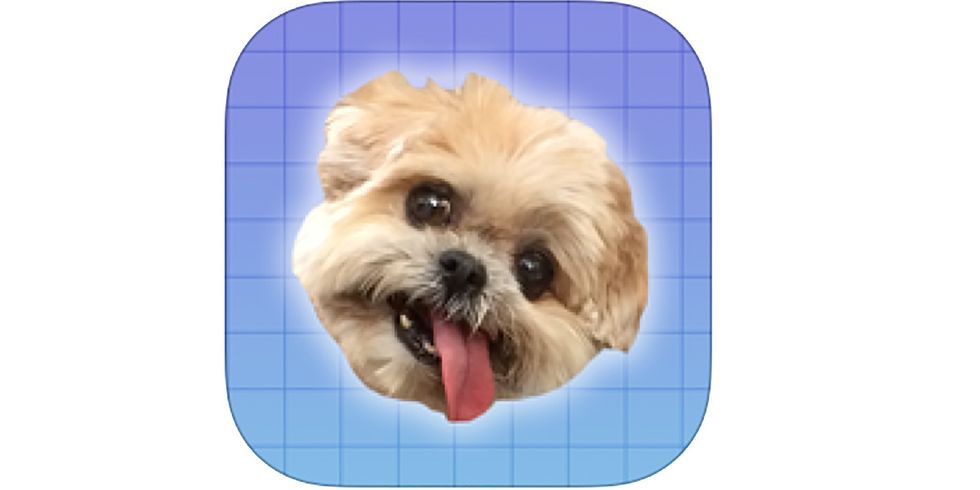 There's an app for that....
Marnie the dog fun facts 9:
Netflix and chill:
Marnie may be a busy social butterfly, but she knows how to indulge in some precious R & R too.
According to Braha, Marnie loves nothing more than to stop and smell the… grass.
She also loves to party, sleep, and run around on rugs.
It really is a dog's life.
One thing Marnie really doesn't like though?
Baths.
Braha says Marnie positively HATES baths.
Yeah, we hear ya sweetie.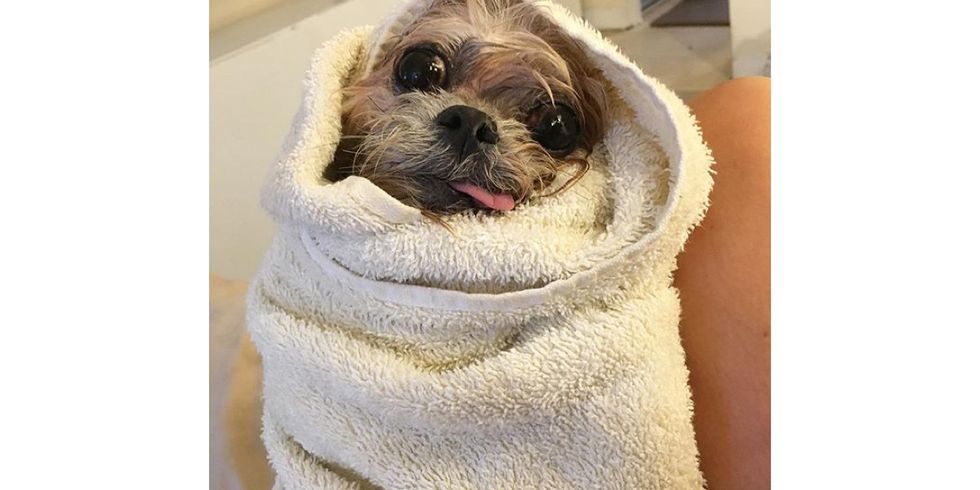 Cleanliness is not always next to happiness......
Marnie the dog fun facts 10:
Published author:
Marnie even has her own book.
Marnie the Dog: I'm a Book includes loads of photos of your favorite fluff-ball, along with captions, and never-before-seen pics.
Blurb on the book reads:
Once an old, sick dog who was found on the streets and named "Stinky," Marnie the Dog got a second lease on life when she was adopted from a shelter at age ten.
Soon, her signature looks and endearing personality would capture the hearts of not only her new owner, but nearly everyone she encountered.
After photos and videos of Marnie started circulating online, Marnie began charming millions over the world.
Whether you're a dog or human, Marnie proves it's never too late to start a new chapter of your life and live it to the fullest.
Using a sophisticated creative process compromised of unlimited treats and lots of love, Marnie and her human companion have created their first book of never-before-seen photos--and a few classics, too.
Praise for "Marnie the Dog: I'm a Book":
"Wow, I'm a book haha lol" -- Marnie the Dog
You can order Marnie the Dog: I'm a Book through Amazon.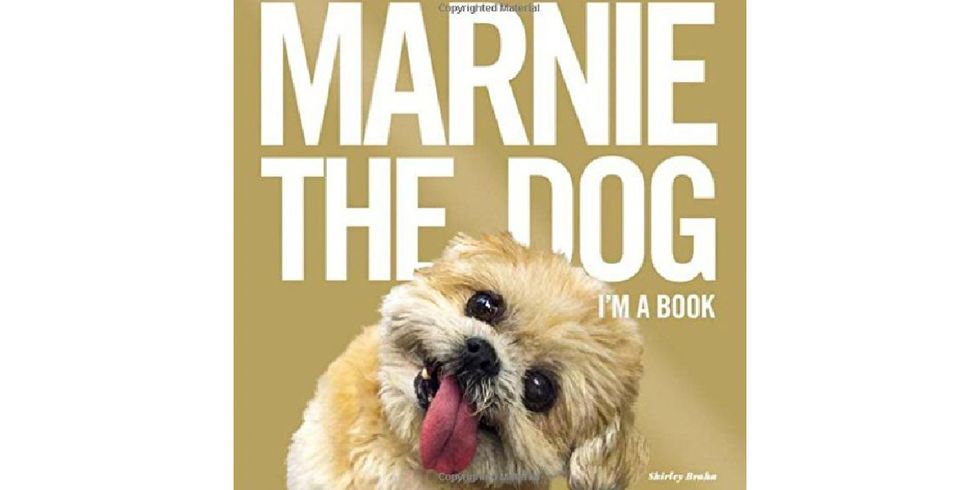 For more entertainment, music and pop culture updates and news, follow Max Page on Twitter
---
READ MORE......
25 Times Doug the Pug Stole Our Hearts
Meet Moony, The Cute AF Rescued 'Werewolf' Cat
Woman Calls 911 To Report Cat Holding Her Hostage
Meet The Russian Couple Who Live With A 300Lb Brown Bear Called Stepan
Watch! This Video Of Orphaned Baby Rhinos Crying Will Break Your Heart

---