Yesterday, the NFL announced that its Super Bowl halftime show performers will not be participating in the traditional press conference preceding this year's Super Bowl, making it clear that Maroon 5 has no interest in having any sort of productive or difficult conversation concerning their decision to go on with the show.
The band has been under fire for refusing to back out of the Super Bowl's halftime slot, even though several other acts—including Rihanna and Cardi B—have turned down the gig in support of Colin Kaepernick, the player who made waves for kneeling during the National Anthem in 2016. He subsequently opted out of his contract and was not picked up, and is now suing the NFL for collusion against him.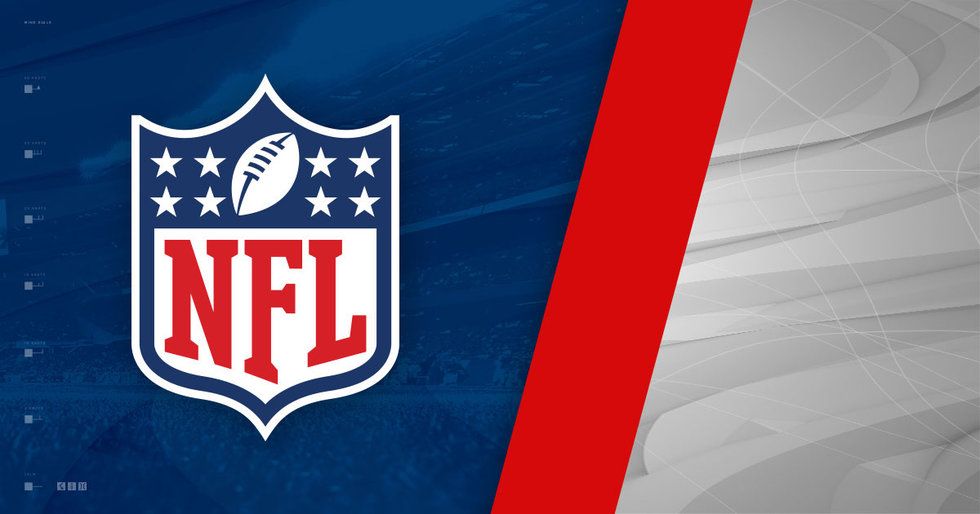 Image via sportslogo.net
Maroon 5 has not had much to say regarding these issues, and it looks like they are hoping to take the stage on Sunday with as little friction as possible. "As it is about music," the NFL stated, in explanation of their decision to cancel the press conference, "the artists will let their show do the talking."

But the Super Bowl halftime show has never just been about music. It's one of television's most watched half hours, with viewers in the hundreds of millions each year, and whoever performs has the chance to make a massive cultural statement. On the other hand, Maroon 5 as a unit has never been particularly full of depth or nuance. Should we have expected more from them? Or are they the band America deserves?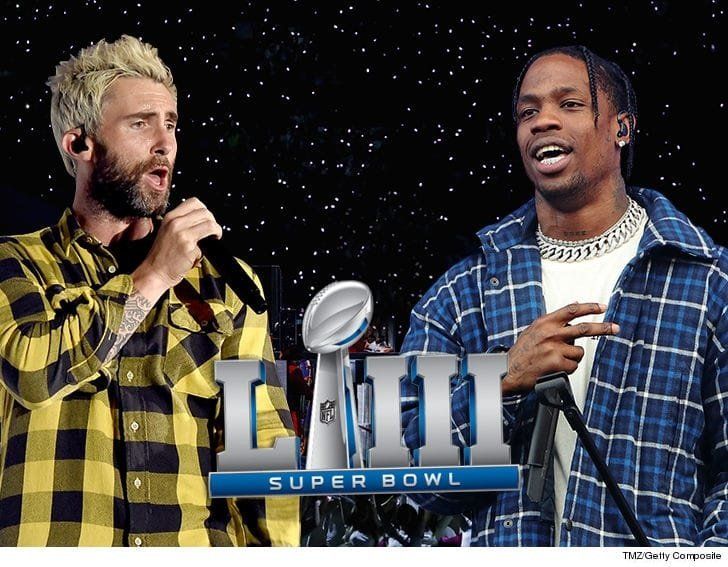 Photo via TMZ
Maroon 5 aren't alone; Travis Scott has also been the subject of criticisms for his decision to perform alongside them. However, he made the NFL donate $500,000 to Dream Corps in exchange for agreeing to perform. "I back anyone who takes a stand for what they believe in," he said. "I know being an artist that it's in my power to inspire. So before confirming the Super Bowl Halftime performance, I made sure to partner with the NFL on this important donation." Maroon 5 also made a $500,000 donation to Big Brothers Big Sisters of America in partnership with the NFL and Interscope Records—on the same day the conference's cancellation was announced.
Cancel press conferences all you want, but you can't cancel the internet, for better or for worse. A change.org petition asking the band to pull out of the show has 111,800 signatures and counting as of Wednesday. "Until the league changes their policy and support players' constitutional right to protest, no artists should agree to work with the NFL," the petition reads. "The band has a chance to stand on the right side of history. If they don't, they will be remembered for choosing to side with the NFL over its players."
---
Eden Arielle Gordon is a writer and musician from New York City.
---
POP⚡DUST | Read More...
Ariana Grande's New Tattoo is Too Funny to be Cultural Appropriation
Harry Potter's Gringotts Goblins are Definitely Anti-Semitic Propaganda
Lil Pump Says Science Can Prove He's the "Most Lyrical Rapper of All Time"