Maroon 5, the hit-makers behind Maps, Payphone, She Will Be Loved, and Moves Like Jagger, are back.
Maroon 5's fifth full-length studio album V is set to release in stores and on digital music distributors on September 3.
Before the release of Maps last month, the band has been on a hiatus since the release of Love Somebody. As much as everyone enjoyed the fourth full-length studio album Overexposed album and seeing Adam Levine on a weekly basis as a judge on The Voice, we all know it's time for some new music.
The band announced the fifth studio album title V and a tour a few months ago. Now, they're ready to have their baby shipped and sailed. The album includes fourteen tracks along, including four explicit tracks, and the much anticipated collaboration My Heart Is Open featuring Gwen Stefani. V is now available for pre-order on music digital distributors. When fans pre-order the album they can instantly receive Maps and a never-heard-before song, It Was Always You.
The V artwork is pretty plain and simple which is a huge difference compared to the previous album. The artwork includes the letter V lit up with vibrant red, meanwhile the background is blurred. In the blurred background, an abandoned landscape with twigs and sticks scattered all over, is visible. Further away in the landscape is a pile of mountains and the band's name is written across—think of the Hollywood sign.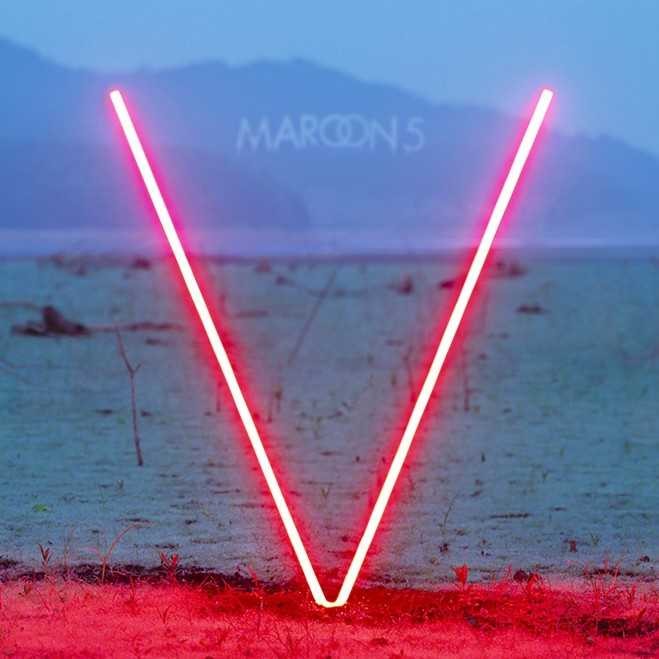 V Tracklist: 
1. Maps
2. Animals
3. It Was Always You
4. Unkiss Me
5. Sugar (Explicit)
6. Leaving California
7. In Your Pocket (Explicit)
8. New Love (Explicit)
9. Coming Back For You
10. Feelings (Explicit)
11. My Heart Is Open (feat. Gwen Stefani)
12. Shoot Love
13. Sex and Candy
14. Lost Stars
Pre-order 'V' on iTunes.
Stay tuned to Popdust.com for more Maroon 5 updates. Also, feel free to follow @Popdust and @vivianxo67 on Twitter.
For the best deals on Maroon 5 tickets visit TiqIQ.com