We're following, following Maroon 5 on the path to the release of their fifth studio set, appropriately titled V. Set for a Sept. 2 release, the Adam Levine-helmed group have unwrapped an exclusive album ZinePak, to coincide with the drop date. Featuring a 64-page magazine (which takes fans behind the creation of the record, as well as offers cool tour content), the package will be the perfect addition to any hardcore fans' (like us) collection.
There will also be never-before seen interviews with the band, music engineer Noah Passovoy, art director Todd Russell and photographer/videographer Travis Schneider. Of course, that's not all, fans will be gifted with vibrant lyric magnets, five bonus album tracks (including two remixes) and much, much more.
Preorder #V @ZinePak for a 64-page mag with interviews, pics, lyric magnets & 5 bonus tracks! http://t.co/D8FZThOQop

— Maroon 5 (@maroon5) August 13, 2014
The V track list is as follows:
1. Maps
2. Animals
3. It Was Always You
4. Unkiss Me
5. Sugar
6. Leaving California
7. In Your Pocket
8. New Love
9. Coming Back for You
10. Feelings
11. My Heart Is Open ft. Gwen Stefani
Bonus Tracks:
1. ShootLove
2. Sex and Candy
3. Lost Stars
4. Maps Slaptop Remix
5. Maps Feat. Big Sean Remix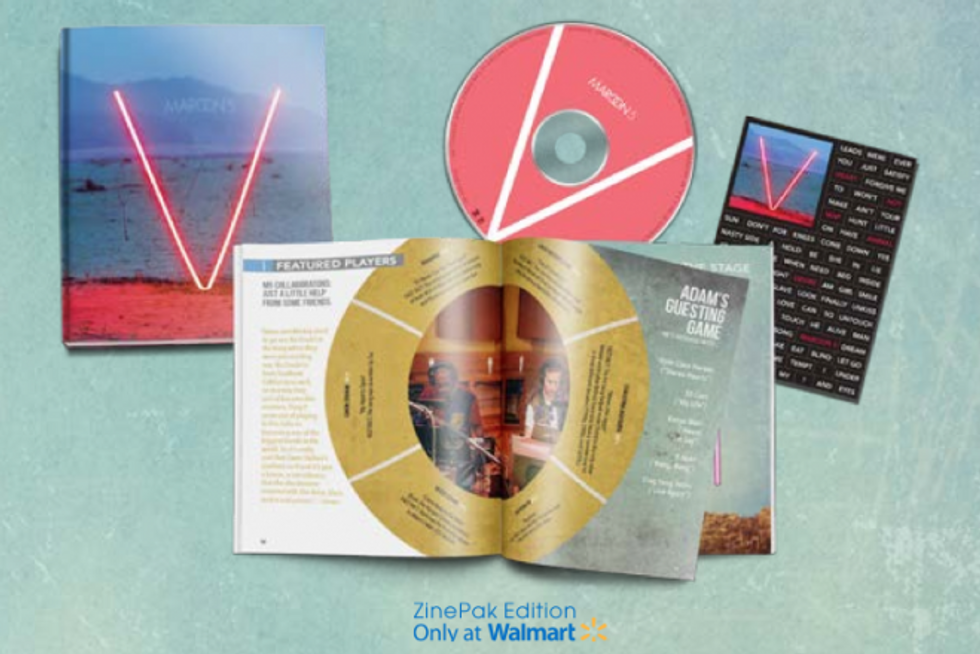 The album is led with the blockbuster "Maps" track, with a music video that's both devastating and cinematic in its scope.
Stay tuned for updates. Feel free to follow @Popdust and JasonTheScott on Twitter!