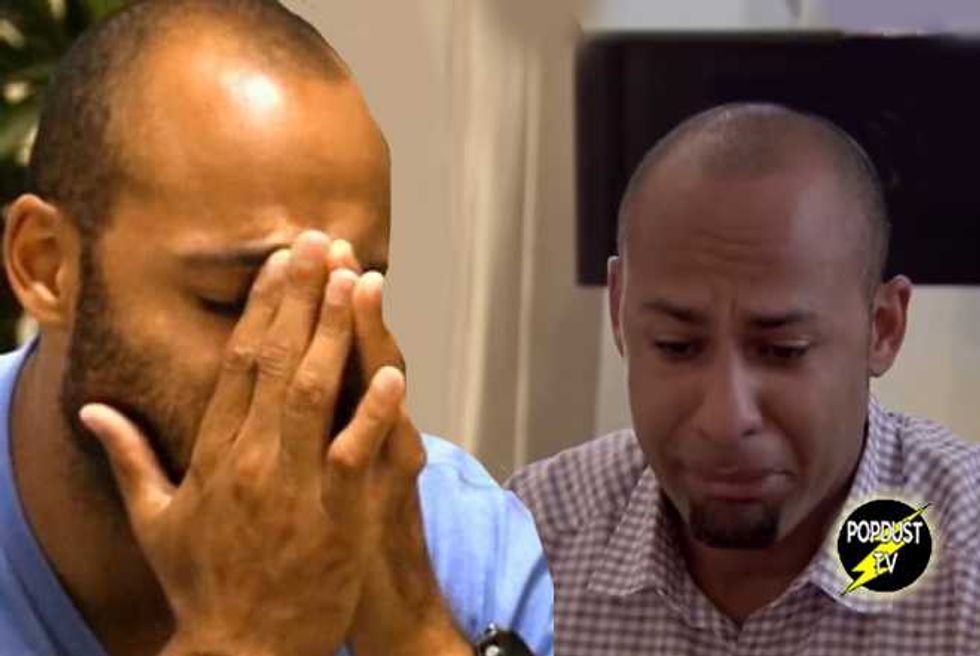 Marriage Boot Camp: Reality Stars is winding down, but all the campers still have some serious work to do.
So Jim and Elizabeth Carroll make them dig deep to talk about the biggest issue that's impacted their lives to help them come out of it with power.
All the campers have major issues from Mike Sorrentino's dad selling him out by writing a tell-all book.... to his girlfriend Lauren losing her brother to a drug over dose.
Kendra Wilkinson Made HOW MUCH, During Just Six Months Of Stripping?!!!
Kendra Wilkinson realizes that her biggest issue isn't even with her lying, cheating husband Hank Baskett, but with her lunatic mother. If Kendra is going to heal her relationship with Hank, she first has to heal her relationship with her mom.
Hank is still annoying everybody by talking about his struggle with childhood asthma instead of his cheating scandal. Womp, womp, womp!
Seriously dude? Go sell your lame ass on another show, because if you think people want to hear you talk about asthma rather than your sexual encounter with a transsexual, you are seriously delusional.
"Maybe asthma is like a code word for transsexual," Aubrey O'Day joked.
Tyga Denies Sending Dick Pick To Porn Star
The couples are then tasked with writing a eulogy as a final goodbye letter to the people or events that have affected them the most.
Later that night, Jim and Elizabeth brought all of them out to a creepy coffin on the lawn with fog and candles to read their eulogy letters, confront their demons and hopefully forgive them.
Kendra confronts her mother, awkwardly played by Elizabeth.
Jennifer Lopez And Casper Smart Put On United Front During Cheating Scandal
"You've hurt me by loving me only when I'm in pain," Kendra told her mom. "I've given you trips around the world, left you money under your pillow and you loved me then."
Kendra quickly realizes that she's not able to forgive her mother yet and still has some major work to do.
Then Hank comes out with his bullshit letter to asthma, but Jim was like, "Nope!"
Bruce Jenner Comes Out As Trans—Rocks Our Mother Fucking World
He wants Hank to talk about the transsexual cheating scandal, so he roll plays as the model who tried to frame Hank. Awkwarrrrd.
"Unless he can forgive the transsexual model who made his private life very public, his and Kendra's relationship will not heal," Jim says.
"I forgive you for this pain that you have put my family through," Hank cries. "My kids who have no idea what's going on in the world and have to see this one day. I forgive myself for the pain I've put myself through and the people I love."
Goodbye Bruce, Hello Caitlyn! Jenner's Transformation Through The Years
That was NOT what Kendra wants to hear, and when Hank is done with his exercise she lays into him about being weak and spineless.
#truth
"Can't sit here and make you the victim cuz I'm a fucking victim too Hank," she said. "I'm the one who's damaged here!"
Marriage Boot Camp: Reality Stars airs Friday nights on We TV. Check back with Popdust for more recaps!