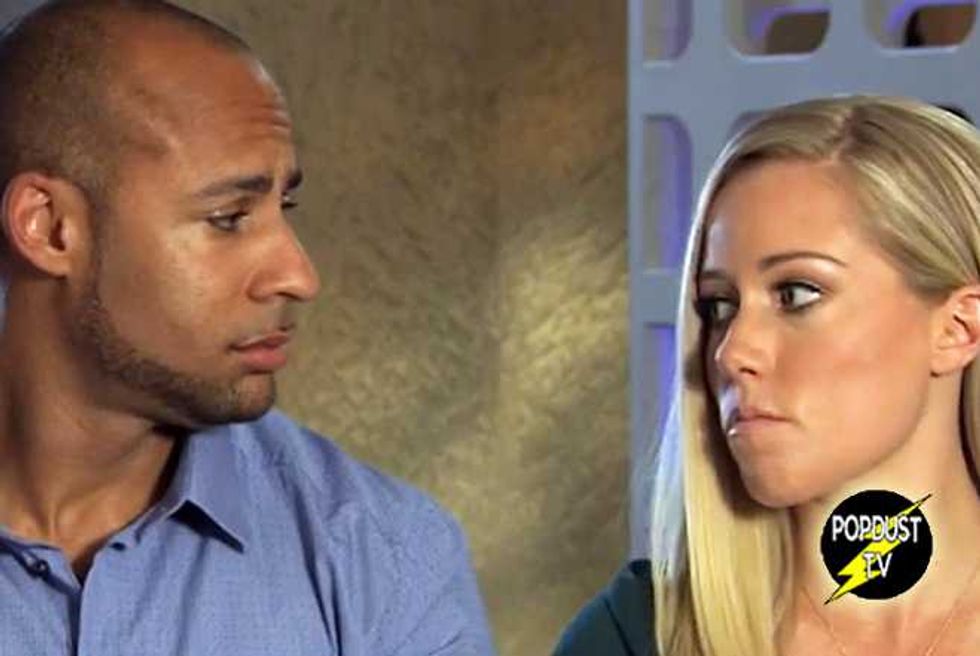 This week's episode of The Kendra and Hank Show Marriage Boot Camp: Reality Stars got a little dicey when the couples were rearranged and set up on mini dates with other bootcampers.
It's about to go down, people.
Things started off rocky with Kendra Wilkinson and Hank Baskett even before the bootcamp exercise begins. Kendra decided to give Hank an ultimatum, a timeline if you will, and that did not sit right with him.
Kendra Wilkinson Made HOW MUCH In Six Months Of Stripping?!!
"I want to do it, but not with a fucking ultimatum," he argued.
Meanwhile, Jim and Elizabeth decided to test whether or not the bootcampers think the grass is greener on the other side.
Tami Roman was paired with Hank, partly because of her beef with Kendra and partly because Hank is a good communicator (HA!) which is something that's lacking in her own relationship.
Marriage Boot Camp Reality Stars—Kendra And Tami Throw Down Over Hank!
Kendra, as you can imagine, was less than thrilled that her husband was going to spend the afternoon talking to this woman because Tami was the first person at bootcamp to come straight out and ask Hank what the hell happened with the transsexual model.
But she didn't really have time to worry too much about Hank's partner because she was paired up with Aubrey O'Day's boyfriend Travis.
"I have nothing against Travis at all, but I can tell he has something against me," she said. "So this might be very interesting."
Well, she was right.
Kendra Wilkinson Opens Up On Sex With Hugh Hefner, 88
"I've had a little bit of resentment towards you guys," Travis came out and said. "The first five days I felt like you weren't being 100%. You've been wasting everyone's time by being inauthentic and being fake and not addressing the issue."
DING DING DING…Gloves off!!!
"Hell motha fucking no," Kendra responded. "This ain't the place and this definitely ain't the people."
That is kind of true.
Kendra Wilkinson Feels 'Such A Fool' Over Hank Cheating Scandal
Meanwhile, Tami and Hank were getting along quite well. She confided that she's been cheated on in relationships and that honesty and trust are important to her – and she assumes it's important to Kendra too. That must have really struck a chord with Hank, because after the dates were over he went to Kendra with some big news.
"I talked to Jim and I'm ready to share," he said.
"I don't know if I'm strong enough for this," Kendra cried. "Am I strong enough to listen and am I strong enough to forgive?"
Gurrrrl, you better get your ass ready!
We'll all find out next week when Hank FINALLY opens up, so check back with Popdust for the full recap!