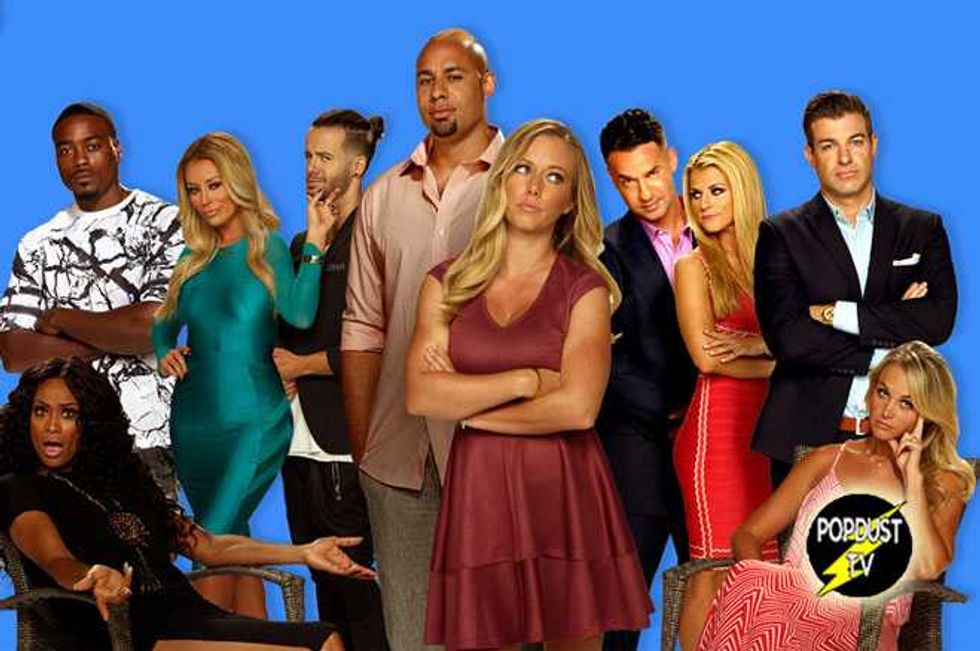 Marriage Boot Camp: Reality Stars revealed the identity of the couples starring in Season 3 a few weeks ago—and they've now teased us with a trailer from the first episode.
The 'celebrity' couples who will be seeking counseling from the experts are Kendra Wilkinson and Hank Baskett, Mike 'The Situation' Sorrentino and Lauren Pesce, Aubrey O'Day and Travis Garland, Tami Roman and Reggie Youngblood and Jeff Schroeder and Jordan Lloyd.
The pairs will be attempting to work through the deep rooted issues in their relationships with the help of experts Jim and Elizabeth Carroll and camp co-directors Isla Norman and David Bishop.  The pack intend to push the reality stars to their limits both physically and emotionally in order to save their relationships.
Here's a quick round up of the problems facing the couples:
The Situation (Jersey Shore) faces jail time for tax fraud and girlfriend Pesce (who appeared with him in The Sorrentinos) worries about this sobriety and whether he's trustworthy.
O'Day (All About Aubrey, Making The Band etc etc) and Garland (American Idol) have both dealt with cheating accusations and have a 'toxic' relationship—Bootcamp is the last resort.
Roman (Basketball Wives) and Youngblood battle a 17-year age gap and the fact that they are at totally different places in their lives.  He wants a family, she has already raised children.
Schroeder and Lloyd (Big Brother), whist appearing perfect to outsiders need to work on their communication (yawn).
Wilkinson and Baskett's (Kendra On Top) issues are well documented.  His alleged infidelity with a model namely. Kendra wants to discover "the truth" so that she can move forward.
Well Marriage Boot Camp is certainly the place to do it. There will be a new 'graveside burial' exercise as well as the good old lie detector test.
We can't wait!
Marriage Boot Camp: Reality Stars premieres on WE TV on May 29.
Keep checking back to Popdust for updates!