MUSIC
The video is a hilarious and satirical take on reality TV.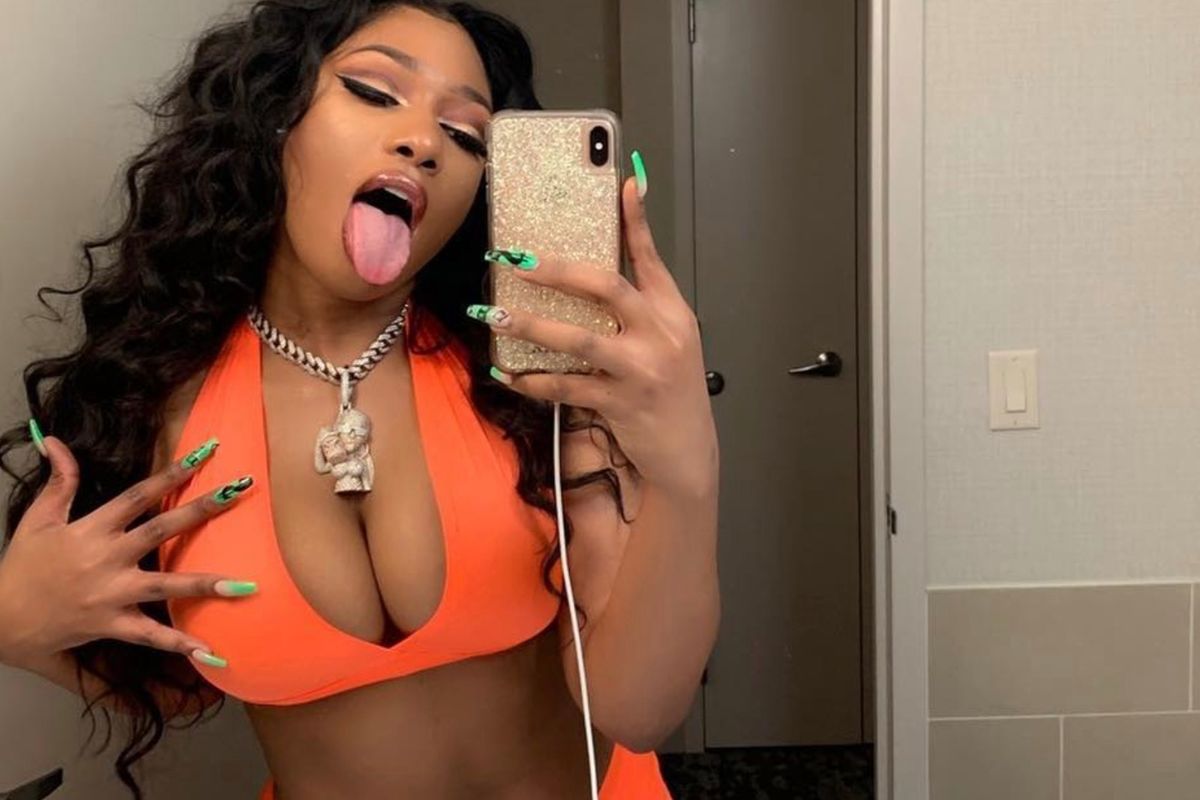 In an ode to the ridiculous reality shows of the aughts, Maxo Kream and Megan Thee Stallion parody the obscene and hilarious shenanigans of shows like Flavor of Love and I Love New York in the new "She Live" video.
Maxo Kream - She Live (Official Video) ft. Megan Thee Stallionwww.youtube.com
"Yellowbone Tina, dark skin Keisha, hood b*tch, she gon' set it off like Latifah," Kream raps as the contestants are introduced. Meanwhile, Megan hosts a competition of her own. "I need a boss, I need a kingpin, I need designer pajamas to sleep in," she raps to the camera as the male contestants fight for Stalli's affection.
As the song bounces along, the video satirically captures the blatant objectification that took place in those early aught reality shows. From women stripping behind a curtain as Kream sits and watches to men taking off their shirts and winking to Megan's delight, the rappers don't even spend one-on-one time with any of their perspective lovers. What results is a hilarious catfight, and neither Stallion or Kream end up choosing anyone. It's a clever, entertaining video that once again proves Megan's star will only continue to rise.