Most of us responded to Call Me By Your Name by posting screenshots of the peach scene on the Internet, but Maya Hawke wrote a song and released a video inspired by the ultra-nostalgic emotions conjured by that film.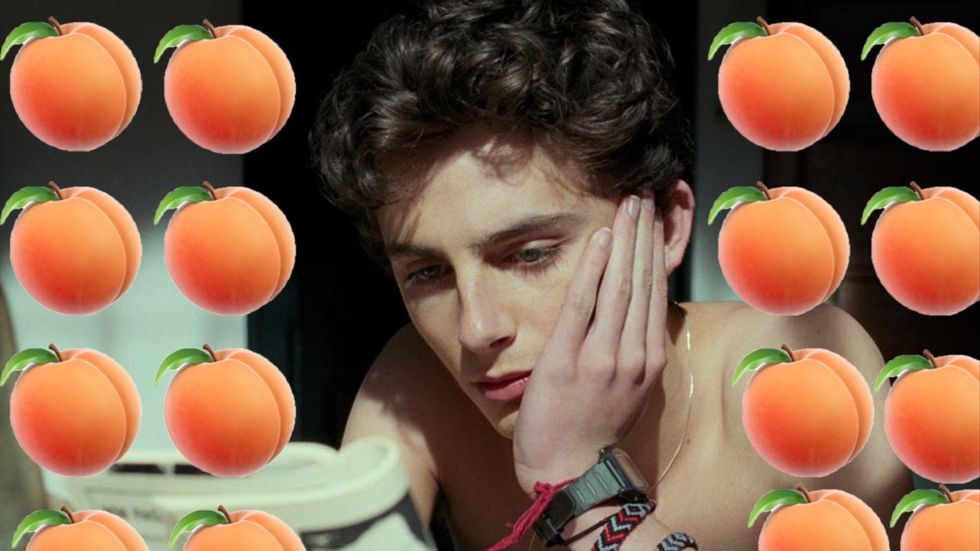 Image via i-D magazine
Her song "To Love a Boy" is a breathy, saccharine, and unpretentious tune about wanting to love someone like one loves the ocean. Its video looks like a homemade montage pieced together on iMovie— and it is. Hawke said, "I wanted to do the whole thing really not professionally. So I spent all my own money to make the video and I had to rent the mermaid costume, which ended up being incredibly sh-tty, but in a way that I think is really funny."

You might know Hawke from the third season of Stranger Things, wherein she played iconic lesbian heroine Robin. Unfortunately, "To Love a Boy" leaves no question about whether Hawke is straight in real life.
Maya Hawke - To Love a Boy www.youtube.com
In contrast to the down-to-earth impression she gives on both Stranger Things and in this video, Hawke is also the daughter of Ethan Hawke and Uma Thurman, so she's Hollywood royalty through and through. The video's DIY aesthetic paints the opposite picture, though, portraying her as a frazzled mermaid trying to find her way back to the sea. It comes complete with early Lana Del Rey-esque blurry clips of spinning ferris wheels and other carnival imagery, though without the self-seriousness.

With her newly burgeoning music career and her star-making performance on Stranger Things 3, it seems that Hawke is making a break for the kind of fame that her parents have—albeit by playing the underdog on TV and a self-made musician on the Internet. Maybe we'll see her starring alongside Timothee Chamalet soon in another work of escapist romance, set on any given boardwalk or field of wildflowers and designed to pull on the heartstrings of every young queer person looking to live vicariously through an onscreen romance. Neither of them are actually queer, but a girl can dream.