Arts
We look at the names attached and create our dream cast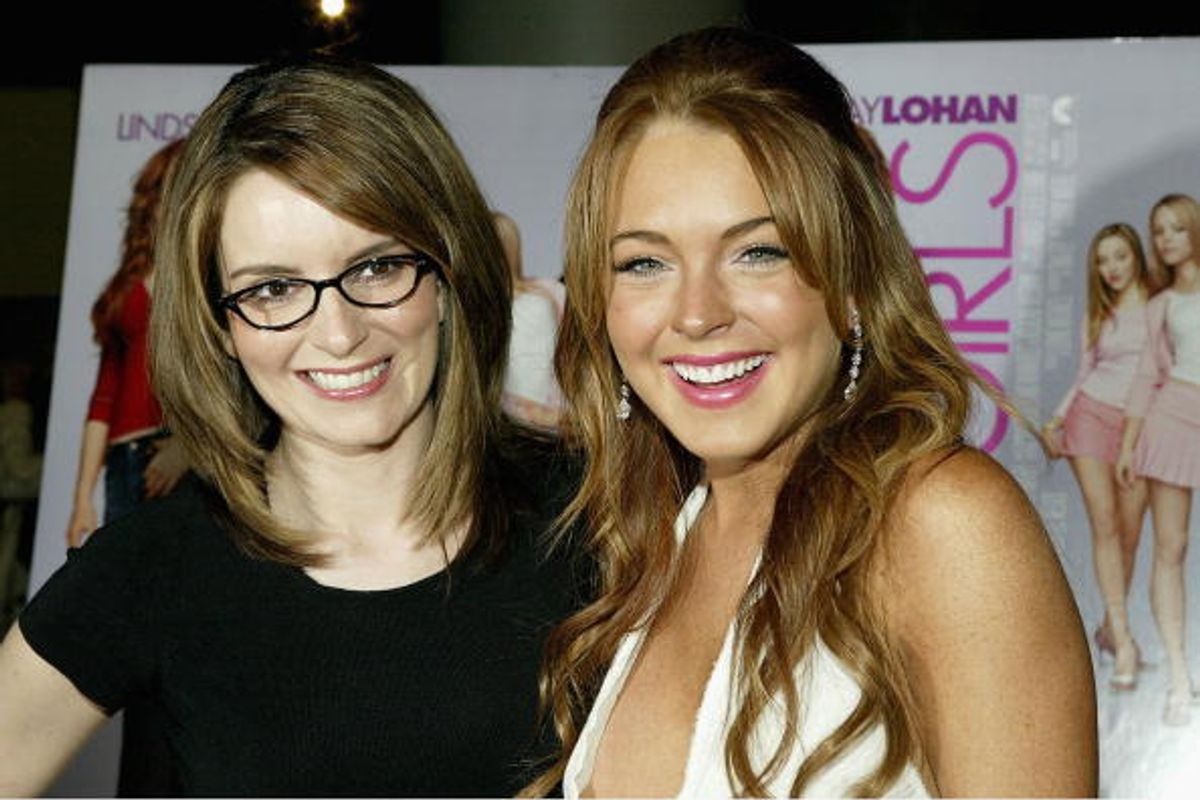 Paul Hawthorne- Getty Images
A Broadway-aimed musical adaptation written by Tina Fey is set to premiere this fall in Washington DC
The calendar may say it's March 21st, but to Mean Girls fans it might as well be October 3rd, because they've just handed news sweeter than 4,000 candy canes for Glen Coco. After years of rumors and development, it has just been announced that Broadway aimed musical adaptation of the hit Tina Fey-scripted comedy will debut this Fall in Washington DC. To make matters sweeter, Fey herself will be writing the script herself while her husband Jeff Richmond will contribute the music along with the Neil Benjamin, the lyricist behind Legally Blonde the Musical and Heathers the Musical. Tony Winner Casey Nicholaw, the man behind musical comedy hits Something Rotten and The Book of Mormon, will also direct the musical.
The Lorne Michaels-produced musical has yet to debut its cast. For the sake of our own shits and giggles we compiled a list of talents we'd love to see snag a role in the show.
Alexandra Socha (Cady Heron) - An alum of Spring Awakening and Fun Home perhaps best known for her work on the Amazon series Red Oaks, Socha has the impressive ability to capture both Cady's new girl sweetness as well as the edge she develops from Regina's influence.
Krysta Rodriguez (Regina George) - Speaking of Regina, this Smash has the air of coolness and the bite required to portray the queen bee of North Shore. To put it plainly, if we saw her wearing army pants and flip flops, it'd be hard to fight the urge to buy some ourselves.

Laura Dreyfuss (Karen Smith) - Currently tearing it up in the hit musical Dear Evan Hansen, Dreyfuss has the sweetness and comic timing required to pull off the delightfully dimwitted budding meteorologist.
Jasmine Cephas-Jones (Gretchen Weiners) - Hamilton showed she can do seductive, but anybody who saw her work in Noah Baumbach's Mistress America knows she can play comical neurosis like a star. We'd like to hear her sultry voice sing a heart-wrenching ballad about losing a lovely pair of white gold hoop earrings.
Corey Cott (Aaron Samuels) - Having made his mark staring in Newsies and demonstrated solid comedy chops in Gigi, Cott's got the swagger and sweetness to compelling sweep any high school transfer student off their feet and cause the collapse of an entire high school ecosystem.
Jennifer Damiano (Janice Ian) - A Tony nominee for Next to Normal, Damiano knows how to portray the craziness of teen drama. With an unflappable deadpan and killer belt, we dream of seeing her plot to make Regina smell like a foot.
Gideon Glick (Damian) - Currently earning raves for his lead turn in the Broadway play Significant Other, Glick can go big when it comes to sassy or awkward comedy, but also break your heart as well. To put it plainly, he is beautiful no matter what you say and a perfect stage Damian.
Laura Benanti (Ms. Norbury) - Widely considered the funniest woman in musical theater, no dream-cast is complete without her showing up somewhere. If anybody was worthy to inherit Fey's glasses this Tony winner would proudly uphold her legacy.