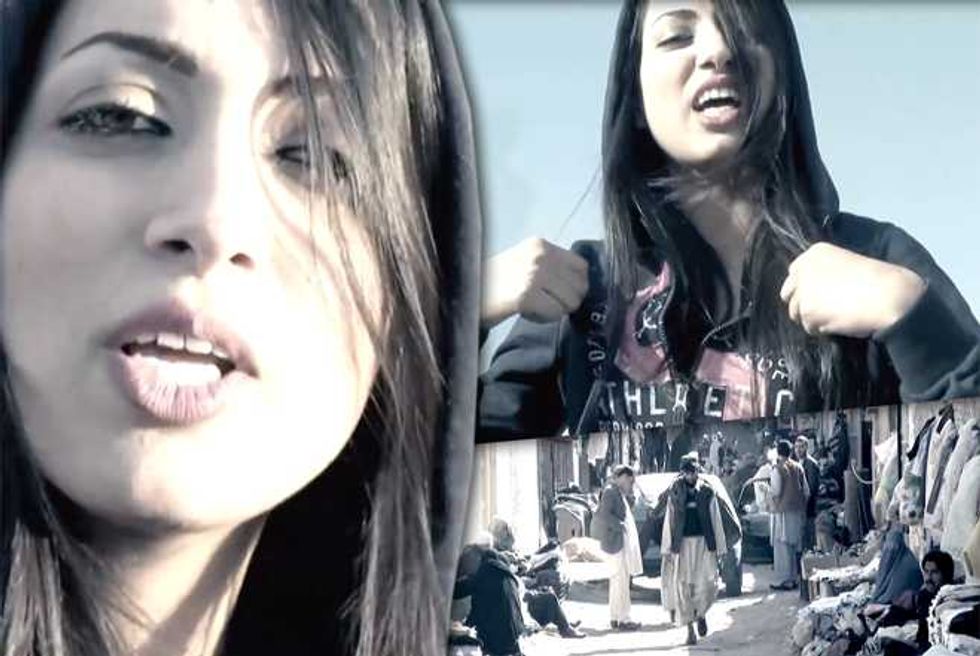 This is one woman breaking all the rules.
Paradise Sorouri is Afghanistan's first female rapper—which when you consider the country's attitude towards women in general, and women performers in particular—is pretty damn amazing.
Sorouri, along with her fiancé, Dairos, perform as the Afghan rap group 143.
France 24 reports  that the couple were both born in Iran but moved to Herat as teens to attend university.
Sorouri's work is not only Western influenced but also highly political, a potent combination that puts her life in danger on a daily basis.
"In Afghanistan's highly patriarchal society, if a woman has a job, she is looked down upon and will definitely be subjected to vulgar language," Sorouri told France 24. "So just imagine what it is like for artists.
"Most people consider female artists as nothing more than prostitutes. All female artists who work in Afghanistan today are risking their lives so that they can pave the way for other women.
"We started receiving many threatening messages ordering to stop our work [after releasing her latest song, Nalestan]…But we won't stop."