Film Features
The premature sexualization of teen girls Is a Hollywood-wide problem.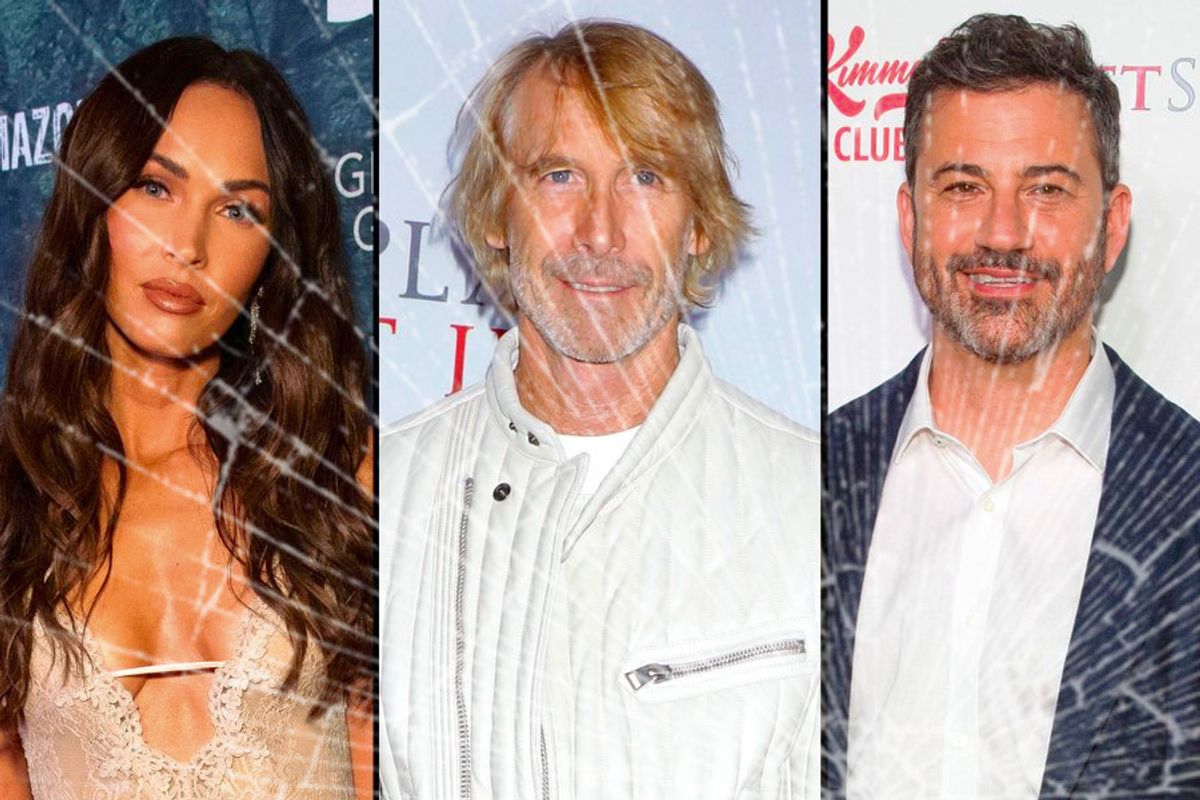 It's no secret that underage girls have long been subject to sexualization in Hollywood.
While cases of abuse like those of Harvey Weinstein, Woody Allen, and Roman Polanski come quickly to mind, there are plenty of examples of premature sexualization of young girls that happened right on screen.
---
Take Brooke Shields, who starred in a nude scene in Pretty Baby, in which she played a prostitute, at just 12-years-old. Or Kirsten Dunst, who shared a sensual kiss with thirty-year-old Brad Pitt in Interview With a Vampire in 1994, when she had just turned eleven. In an interview in 1994, Dunst described the kiss as "gross" and said, "I hated it so much."
While these examples are particularly overt given the extremely young ages of the children involved, there are likely far more examples in which the victim appeared older, so audiences were less inclined to take offense.
Michael Bay filmed Megan Fox dancing under a waterfall in a bikini when she was just 15.
Recently, a 2009 Jimmy Kimmel interview featuring Megan Fox resurfaced online. In the interview, Fox reveals how director Michael Bay had her dance under a waterfall in a bikini at just 15-years-old during the filming of Bad Boys II.
She says that when it was pointed out to Bay that Fox couldn't be filmed in a bar because of her age, his "solution to that problem was to then have me dancing under a waterfall getting soaking wet," said Fox to laughs from the crowd. "At 15, I was in 10th grade. That's sort of a microcosm of how Bay's mind works."
Kimmel responds: "Well that's really a microcosm of how all our minds work, but some of us have the decency to repress those thoughts and pretend that they don't exist."
Twitter users quickly condemned both Kimmel and Bay.

One user said, "Michael Bay has always been so up himself, this doesn't surprise me at all. It's totally unacceptable, the response was totally unacceptable and the fact nothing has been done about it is totally unacceptable,"

Another said, "What an utterly disgusting take by Kimmel. Why is, 'I'm so sorry that happened to you', something that is beyond his imagination to say, Instead he offers, 'We all have those thoughts, but we repress them'. God damn, she was 15. Who the Hell is 'We'?"
Perhaps not coincidentally, Fox was fired from the Transformers movie franchise a year after the Kimmel interview aired, apparently for accusing Bay of being hard to work with. Disgustingly, an open letter was then published to Bay's website, supposedly written by crew members, in which Fox was accused of "blabbing her trash mouth." The letter also compared her to "trailer trash" and a "porn star."
On Monday, Megan Fox made a statement regarding the Kimmel clip
Fox posted a statement Monday in response to the reemergence of the clip:
The post reads, "I know that a discussion has erupted online surrounding some of my experiences in Hollywood and the subsequent mishandling of this information by the media and society in general," Fox wrote. "While I greatly appreciate the outpouring of support, I do feel I need to clarify some of the details as they have been lost in the retelling of the events and cast a sinister shadow that doesn't really, in my opinion, belong. At least not where it's currently being projected…"
She goes on to say that while she was 15 or 16 in the Bad Boys II scene, "It's important to note however that when I auditioned for Transformers I was 19 or 20. I did 'work' (me pretending to know how to hold a wrench) on one of Michael's Ferrari's during one of the audition scenes. It was at the Platinum Dunes studio parking lot, there were several other crew members and employees present and I was at no point undressed or anything similar. So as far as this particular audition story I was not underaged at the time and I was not made to 'wash' or work on someone's cars in a way that was extraneous from the material in the actual script. I hope that whatever opinions are formed around these episodes will at least be seeded in the facts of the events."
Perhaps most revealing, she then says, "'These specific instances were inconsequential in a long and arduous journey along which I have endured some genuinely harrowing experiences in a ruthlessly misogynistic industry."
She added, "When it comes to my direct experiences with Michael, and Steven for that matter, I was never assaulted or preyed upon in what I felt was a sexual manner." She closed the note with, "I'm thankful to all of you who are brave enough to speak out and I'm grateful to all of you who are taking it upon yourselves to support, uplift, and bring comfort to those who have been harmed by a violent and toxic societal paradigm."
Sexualizing Teen Girls Is a Hollywood Trend
While Fox may think her experiences with Bay weren't predatory (or at least didn't want to face his wrath for speaking out again), they are certainly part of a larger trend of Hollywood over sexualizing teenage girls. In a 2009 study conducted at University of Southern California's Annenberg School for Communications & Journalism by Stacy Smith, Marc Choueiti, and Stephanie Gall, it was revealed that in the top grossing movies of 2009, "Almost 40 percent of teenage girls compared to 6.7 percent of teenage males are shown in sexually revealing clothing."
Similarly, a 2010 study by the Parents Television Council titled, "Tinseltown's New Target: A study of Teen Female Sexualization on Primetime TV," found that, disturbingly, "Underage female characters are shown participating in a higher percentage of sexual depictions compared to adults (47% and 29% respectively)." That means that there are more teen girls depicted in sexual situations on TV than adult women.
While this trend may have desisted somewhat in the past decade, as treating women and girls fairly has become more a part of the larger cultural conversation, it has by no means disappeared. Think of Riverdale, or any other hit teen show. While many of the actors in these series are adults playing teenagers, the teenagers portrayed are still routinely sexualized and dressed provocatively, despite supposedly only being 16.
While no one is saying a slightly sensual teen drama is inherently bad, one has to look at the recent emergence of pedophile rings among the upper echelons of Hollywood's elite–and the portrayal of teen girls in movies and TV–and see an inevitable connection.