CULTURE
Why shouldn't they be afforded the same treatment?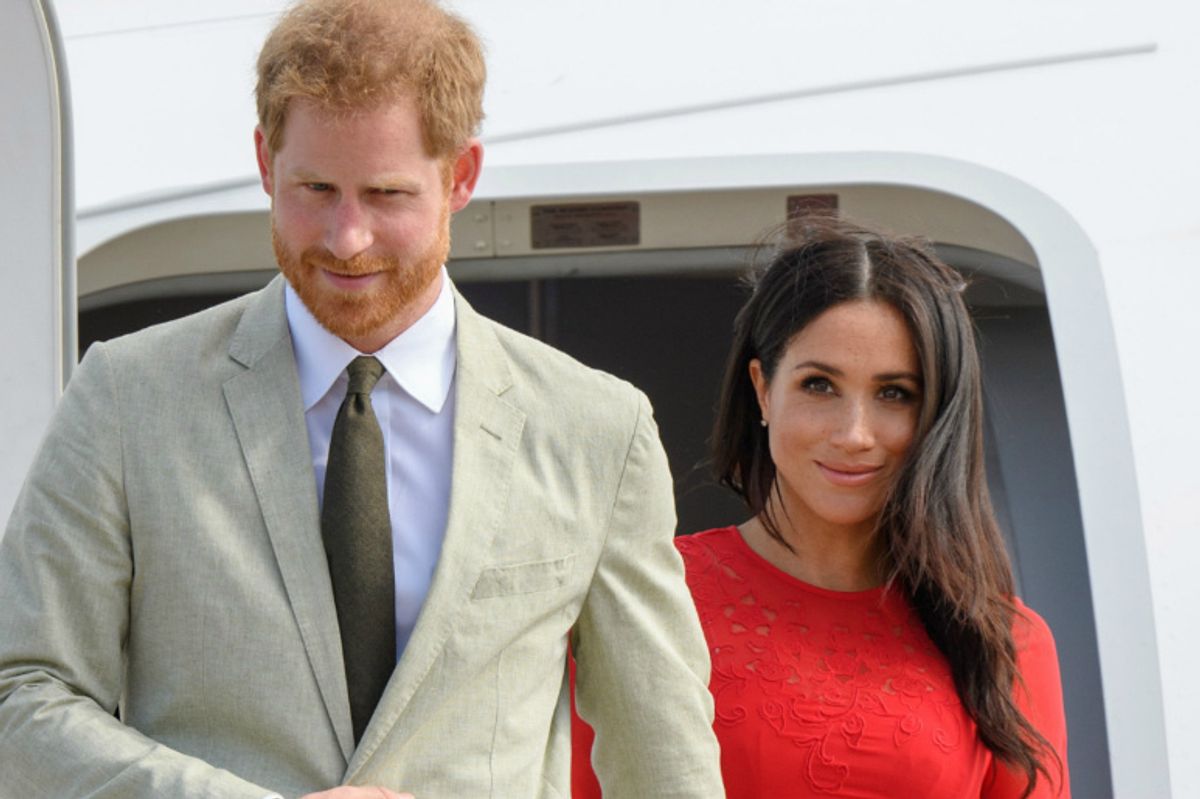 In the United States and other developed nations, world leaders use taxpayer dollars to travel privately for vital conferences, international interventions, campaign events, and yes, even vacations.
A month ago, Prince Harry sat down with Jane Goodall to discuss issues that were important to the royal couple, including the environment and its conservation to combat climate change. Since then, the Duke and Duchess of Sussex have been vocal about their intent to only have two children in order to decrease their carbon footprint. Yet, on Monday, news broke that the pair went on a much needed holiday by traveling on not one, but two private jets. News outlets soon began shaming the pair.
With Meghan's birthday on the 4th, the couple began their festivities at Frogmore Cottage before jetting off in a private plane to Ibiza, Spain. After six days of relaxing in the sun by the sea, the family took a different private jet to Elton John's vacation home in Nice, France.
The general public called out the couple's supposed hypocrisy and even calculated the amount of carbon emissions from their travels. Elton John has since spoken out defending the couple. He noted that he'd paid for the jet in order to ensure their safety and utmost privacy on their way to his home. Knowing the Duke and Duchess care deeply about the environment, the singer made sure the flight was "carbon neutral." Carbon neutral flights make sure that the carbon emitted by planes will be redistributed to the earth through the carbon offset projects, such as planting trees.
I highly respect and applaud both Harry and Meghan's commitment to charity and I'm calling on the press to cease th… https://t.co/YCX2orOUuZ

— Elton John (@Elton John) 1566230065.0
Controversy surrounding celebrities who fly on private jets isn't anything new, but Meghan and Harry aren't just celebrities; they're royalty. Similar to world leaders, they contribute positively to the world with their activism and charity. And unlike former presidents of the United States, there is no expiration date to their public service. Remember, being a royal doesn't have term limits. On the other hand, our former presidents receive access to Secret Service for the rest of their lives after serving their term(s) as a civil servant. Plus, they're protected by the Former Presidents Act of 1958, which covers travel for former presidents and two of their designated staff members. For reference, in 1969, the General Services Administration cut back on spending to a million dollars per year, per former president. Even though former Presidents tend not to spend that much anyway, why shouldn't the royals be afforded a fraction of that same treatment and protection?
After all, the Duke and Duchess need privacy; their lives can depend on it. While the existence of royalty may feel unnecessary and frustrating to a portion of U.K. taxpayers, the couple's decision to dedicate themselves to that service entitles them to a certain amount of security, which includes private travel.
For those who accuse the pair of being hypocrites about combating climate change, then call your government officials hypocrites, too—Or worse, some of our elected officials (i.e. our current president) don't even believe in climate change.