Top Videos
VIRAL | The comedienne plays up the press secretary's anxieties and makes a mother's dreams come true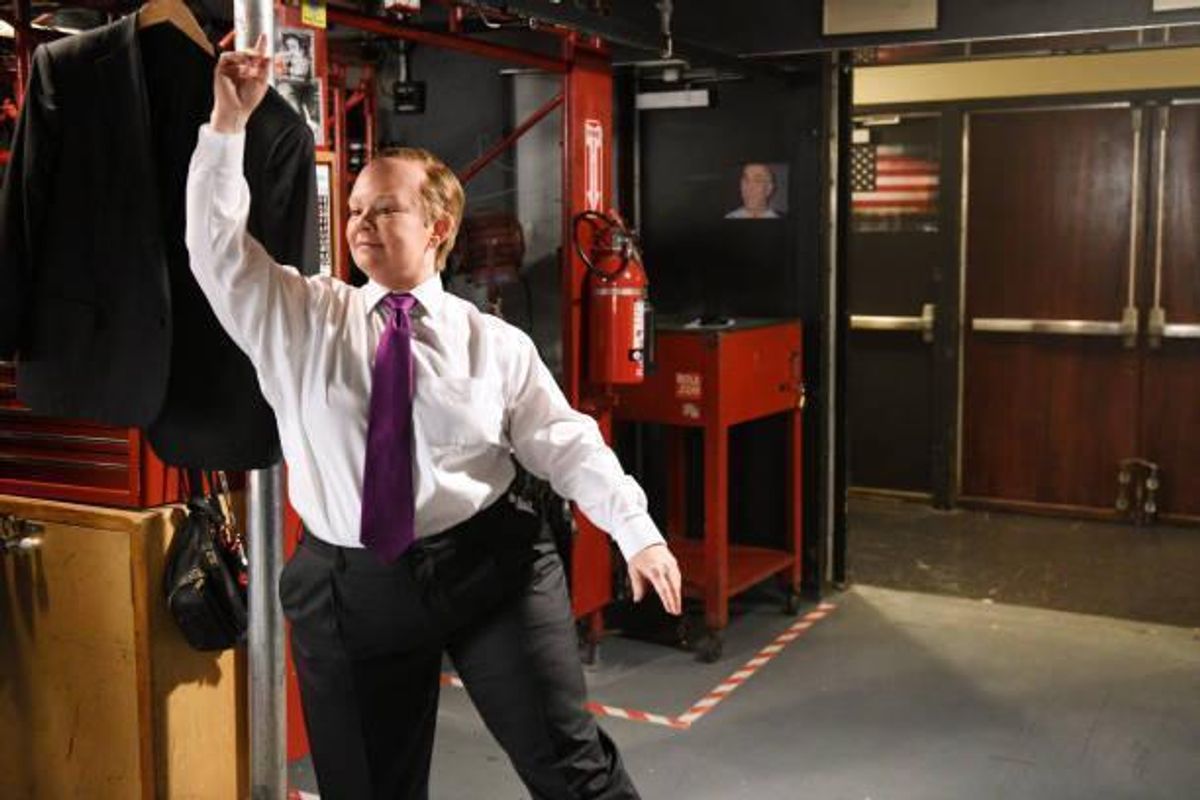 NBC | Getty Images
Spicey's back and better than ever.
When Saturday Night Live released a trailer featuring Melissa McCarthy singing and dancing to "I Feel Pretty" from West Side Story, we didn't exactly picture the transformation that then took place. Well, maybe we did, but it was still awesome to watch her go from twirling in a flowy white-skirt with floral print to a fat suit and a scowl. We wonder if Kimberly Guilfoyle is doing the same dance while thinking about the job she's about to take from incumbent Press Secretary Sean Spicer.
All said and done, nobody can pull off a bald cap quite like McCarthy; since her tenure as "Spicey" (and Alec Baldwin's as Donald J. Trump), Saturday Night Live has enjoyed its highest ratings in six years. We can only hope that this is to the chagrin of the figures they're parodying, but after gems like the below tweet, we don't exactly doubt it.
Just tried watching Saturday Night Live - unwatchable! Totally biased, not funny and the Baldwin impersonation just can't get any worse. Sad
— Donald J. Trump (@realDonaldTrump) December 4, 2016
McCarthy's return highly-anticipated return as Spicer involved riding a mechanized podium through the streets of New York, yelling at his possible replacement as she peeled apples onstage, and getting what most foreshadow as the kiss of death from Baldwin's Trump. She opened the show with a heartwarming Mother's Day monologue that involved giving a mom an express backstage tour of SNL, meeting Blake Lively and HAIM, and getting free foot cream (and ketchup?) from NBC's dutiful pages. In other words, a fitting appetizer to a Spicey main course.
Watch Sean Spicer's Return on last night's episode of Saturday Night Live below.
---
E.R. Pulgar is a music writer, poet, image-maker, and once cried reading Virginia Woolf. Follow him on Twitter.

---
READ MORE ABOUT FILM/TV...
How Colbert continues to dominate late night even after #FireColbert
Meet Mr. Nancy and a vodka-drinking Czernobog on 'American Gods' Ep. 2
HBO announces 4 'Game of Thrones' spinoffs: what could they be?
---