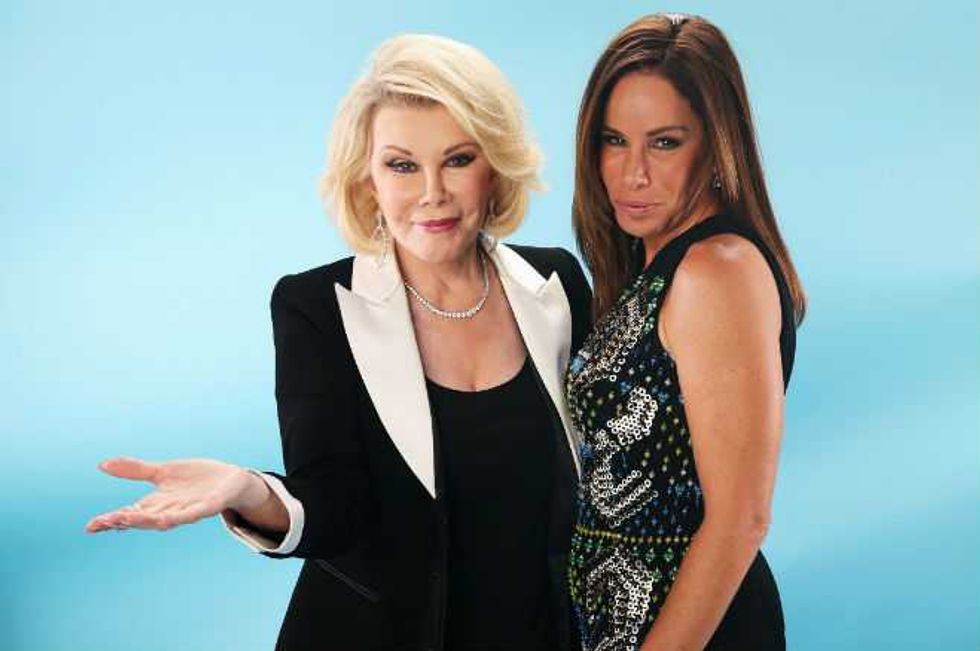 Melissa Rivers is filing a multimillion dollar lawsuit against the clinic and doctors she considers responsible for Joan Rivers' death.
Joan passed away in September 2014 from surgery-related complications, and Melissa is finally suing Yorkville Endoscopy, and the doctors who negligently performed surgery on her mother, for gross medical malpractice.
According to court documents, the doctors didn't perform a tracheotomy on 81-year-old Joan when she stopped breathing after an unplanned biopsy was performed.
"The level of medical mismanagement, incompetency, disrespect and outrageous behavior is shocking and frankly, almost incomprehensible," Melissa wrote in the lawsuit. "Not only did my mother deserve better, every patient deserves better."
Also being sued is Joan's personal doctor Gwen Korovin, who apparently shouldn't have even been the the room and passed the time taking selfies of an unconscious Joan. When things started to go badly wrong, Korovin straight up just abandoned Joan because she knew she'd get in trouble for being there in the first place and "wanted to avoid getting caught."
UGH.
"Had doctors acted as physicians for Joan Rivers instead of groupies, Joan Rivers would have been doing Fashion Police last week," Melissa's lawyer Jeffrey Bloom, told the New York Daily News.
Yorkville Endoscopy are apparently set to lose their accreditation at the end of the month - go get 'em, Melissa!
Look Back At Joan Rivers' Amazing Life And Career!