CULTURE
Gender had no place at last night's iconic gathering in NYC.
Monday's annual Met Gala once again initiated a conversation about expressing identity through extravagant fashion statements.
But this year's event celebrates the exhibit "Camp: Notes on Fashion," based on Susan Sontag's essay "Notes on 'Camp,'" in which she describes the eccentric style of camp as "something of a private code, a badge of identity even." While the Met's exhibit celebrates "how the elements of irony, humor, parody, pastiche, artifice, theatricality, and exaggeration are expressed in fashion," a number of celebrities used the opportunity to challenge gender norms, express their own queer identities, or merely show off how good men can look in make-up.
From men appearing in glittery, sheer fabrics and skintight dresses to women in top hats and formal pants, the best part of the Met Gala were these gender-bending statements.
Harry Styles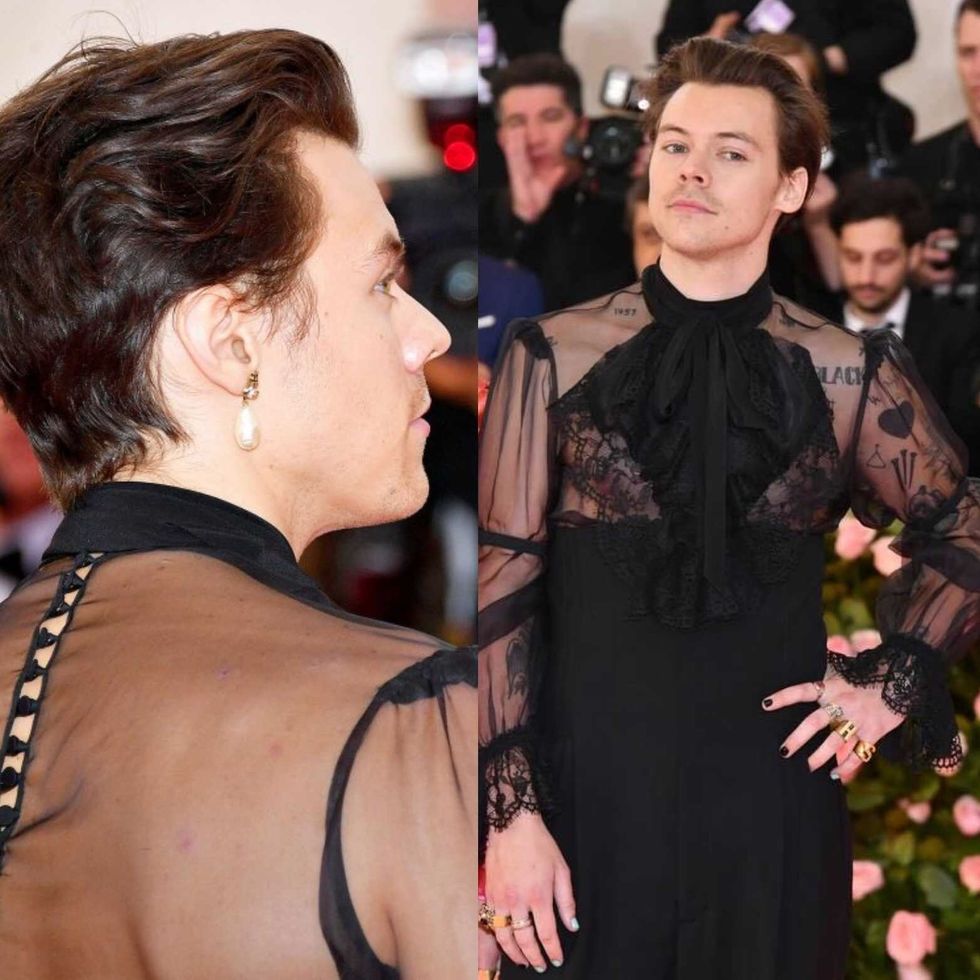 One of the gala's five co-hosts, Styles gifted the world with this sheer, slinky Gucci blouse and the luckiest pearl earring since Vermeer's painting. "I think fashion is supposed to be fun," Styles told Liza Koshy in a Vogue interview posted on YouTube. "And I think it's a good time for that right now, people being who they are and stuff."

Michael Urie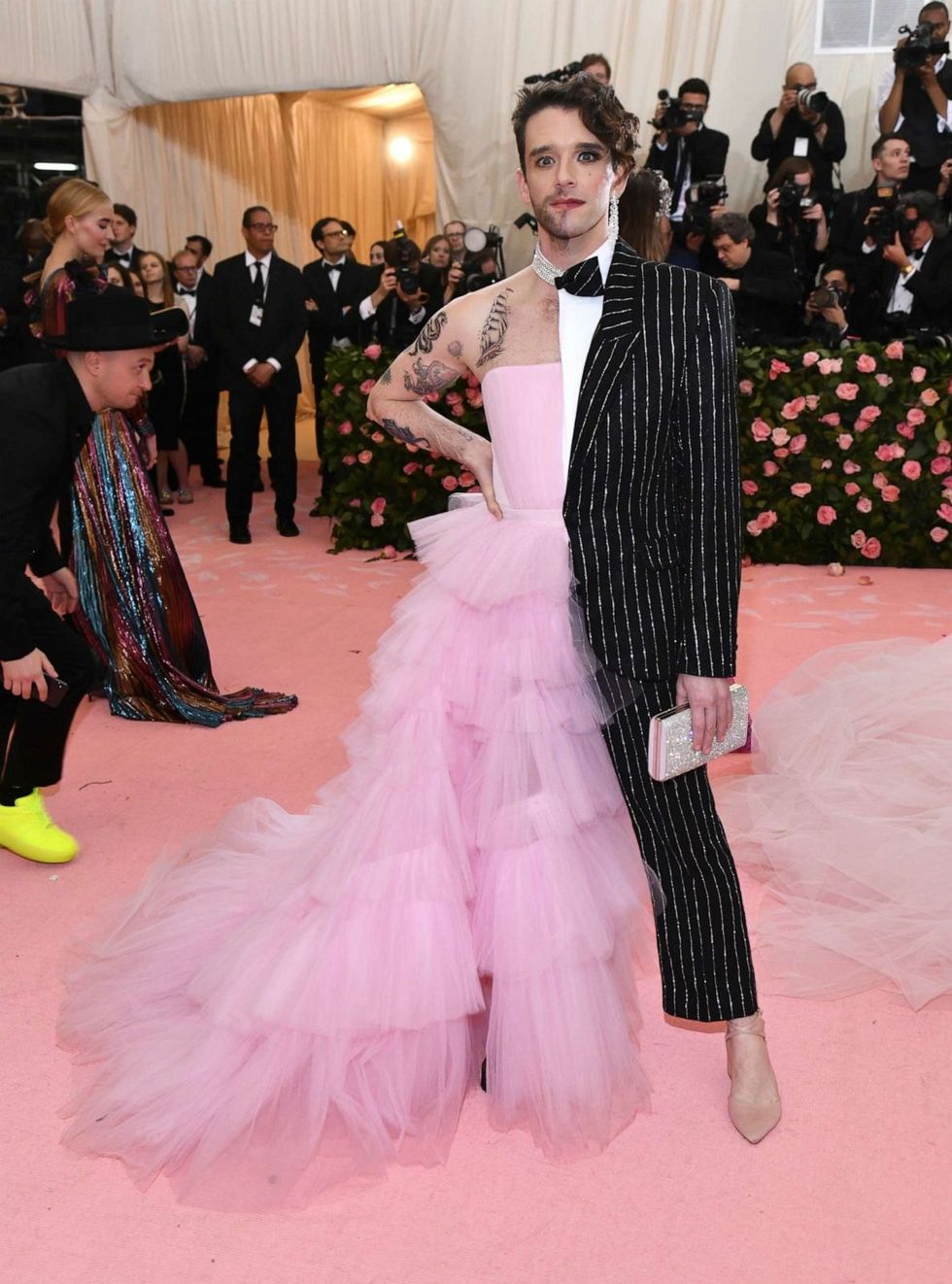 The Ugly Betty actor wore Christian Siriano's binary-busting ensemble that has to make us wonder: how did he go to the bathroom?

Billy Porter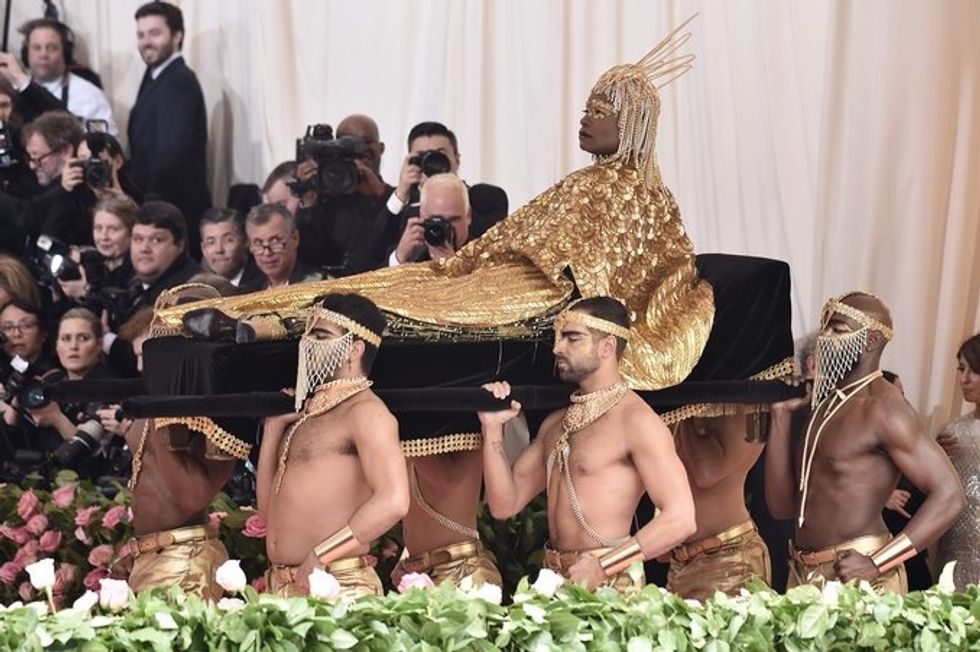 The 2019 Met Gala Celebrating Camp: Notes on Fashion - Street Sightings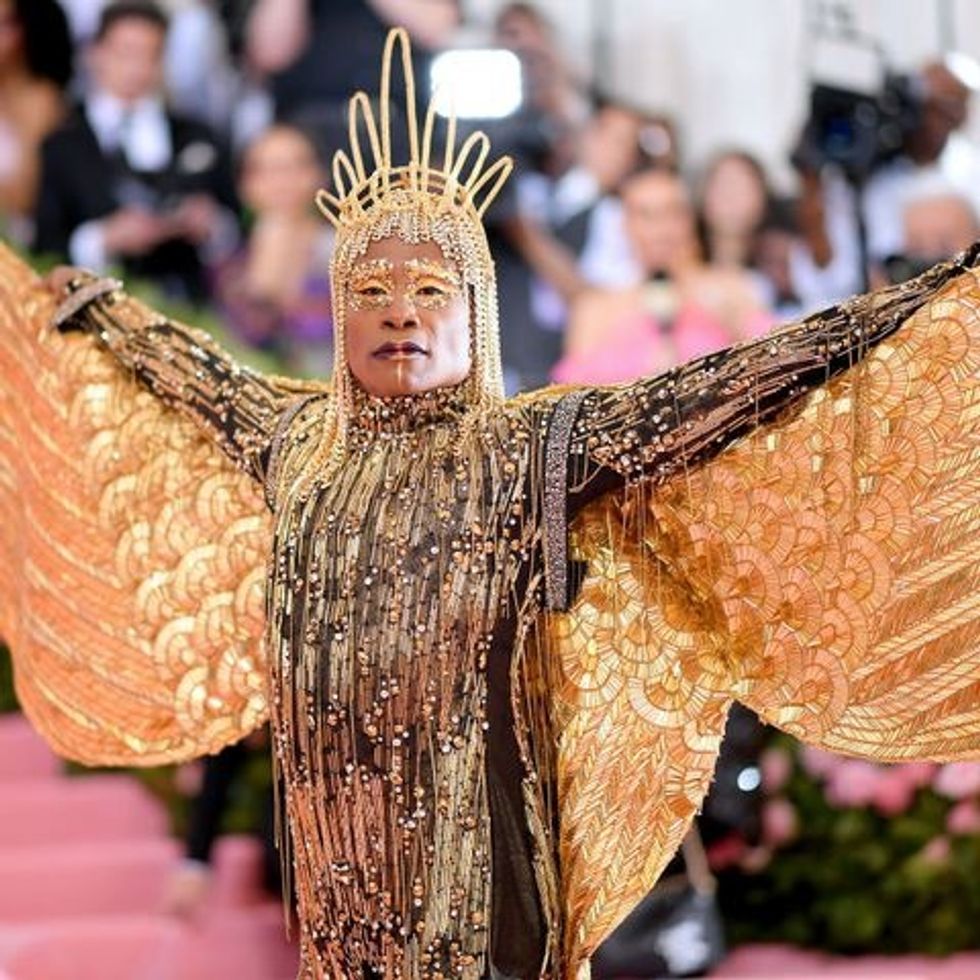 After being carried onto the red carpet in a custom, gold karat catsuit, Porter showed off the ensemble's weird and resplendent wingspan. Earlier this year, Billy Porter also defied norms at the Oscars with a velvet "tuxedo gown" designed by Christian Siriano. Porter told Vogue, "This industry masquerades itself as inclusive, but actors are afraid to play, because if they show up as something outside of the status quo, they might be received as feminine, and, as a result, they won't get that masculine job, that superhero job." He added, "My goal is to be a walking piece of political art every time I show up. To challenge expectations. What is masculinity? What does that mean?"

Kristen Stewart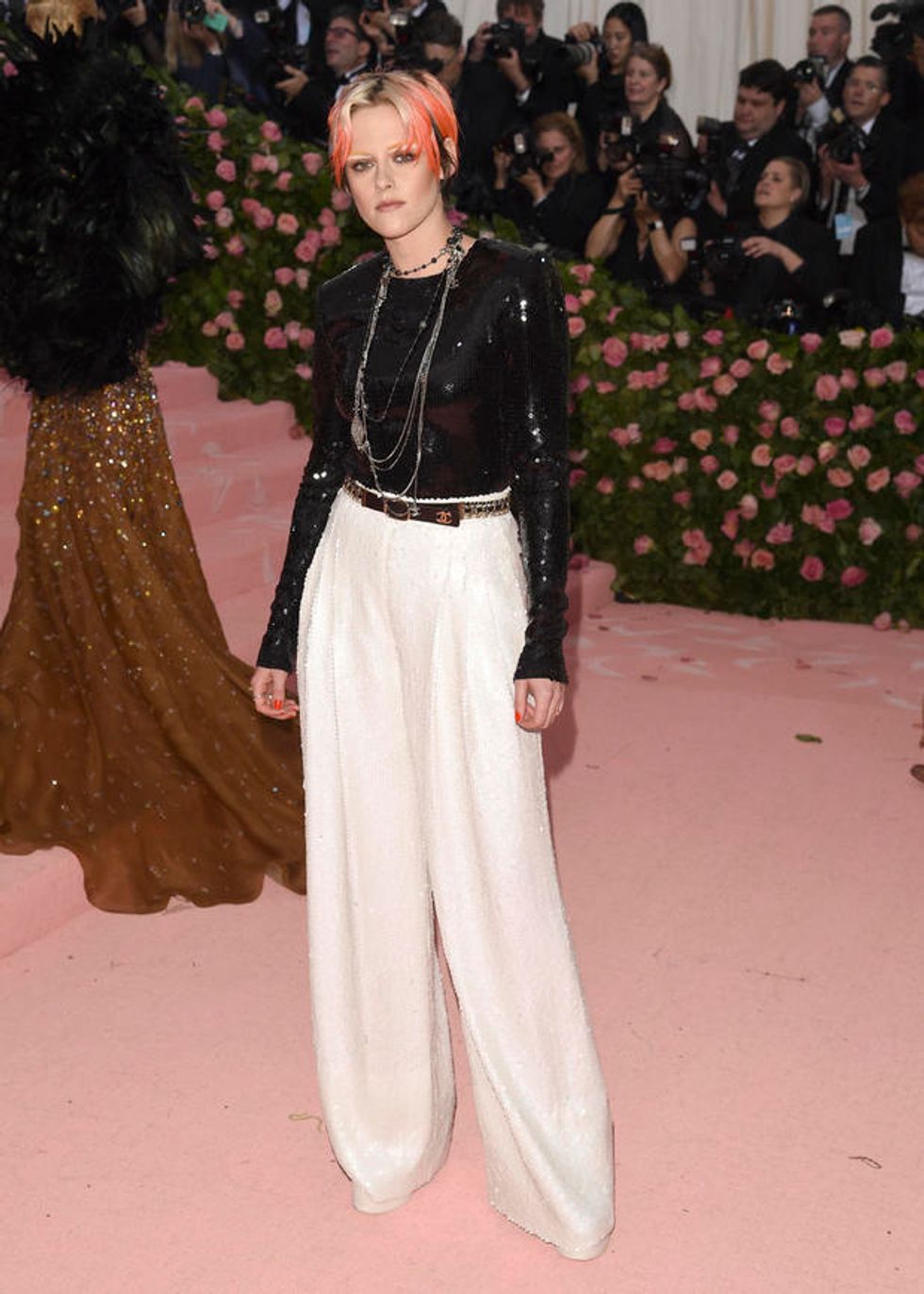 Stewart bleached her eyebrows, donned pearly pants, and channeled David Bowie.

Danai Gurira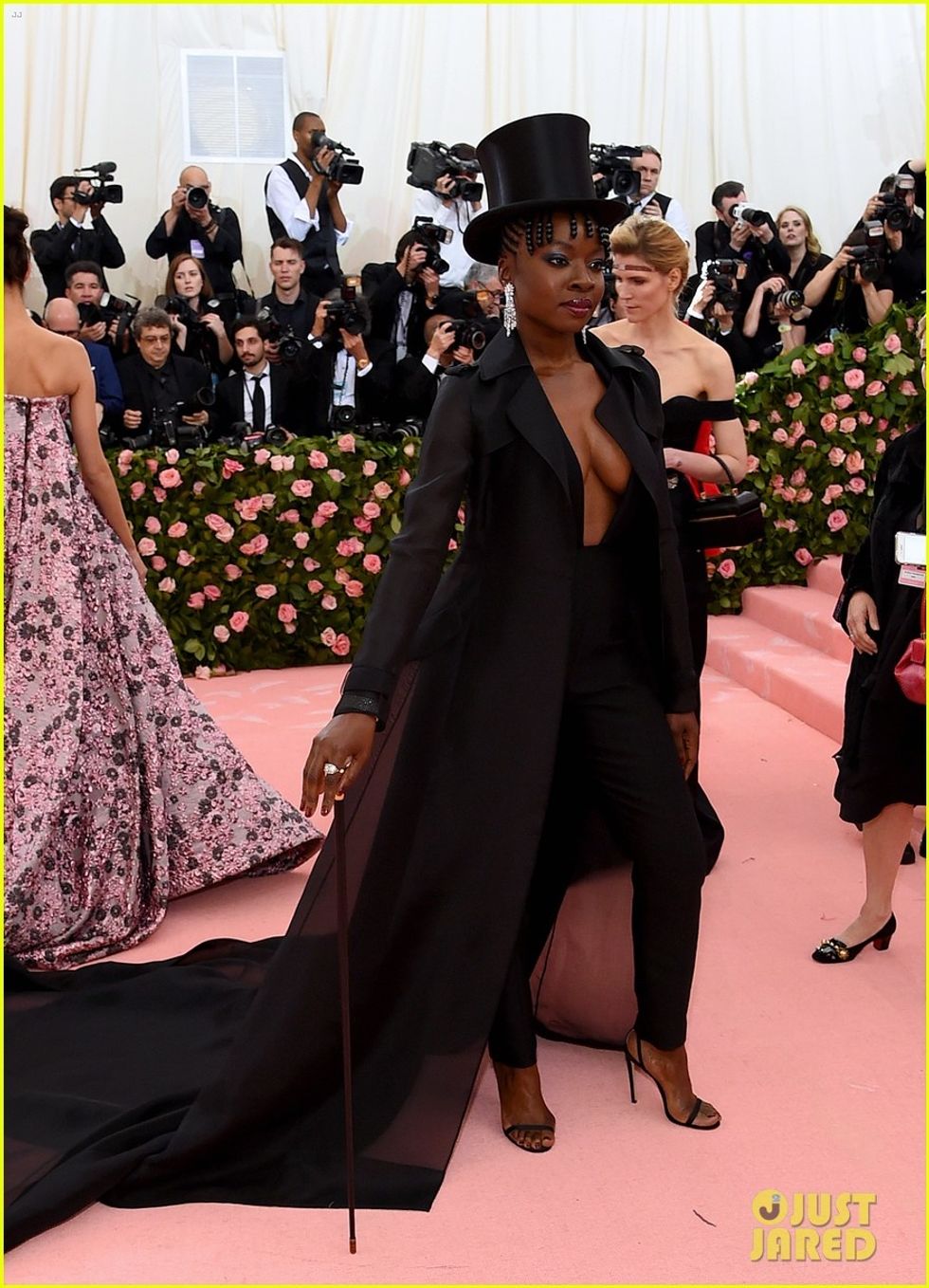 The Walking Dead actress looked like America's perfect prom king.

Jared Leto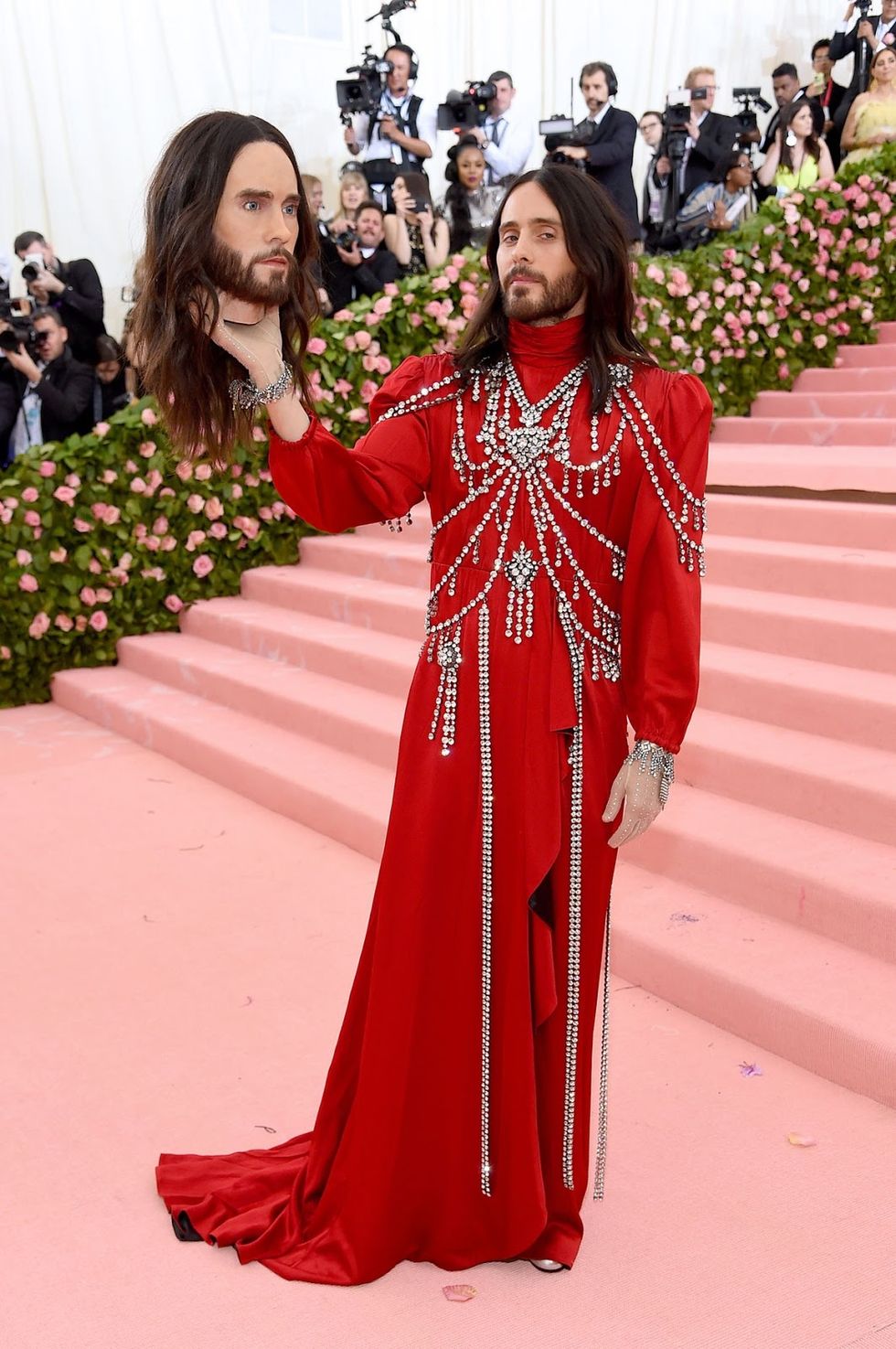 Jared Leto in a red dress and holding a mock-up of his own head looks like Jesus and Elizabeth Taylor had a mean baby, but we're into it.

Janelle Monae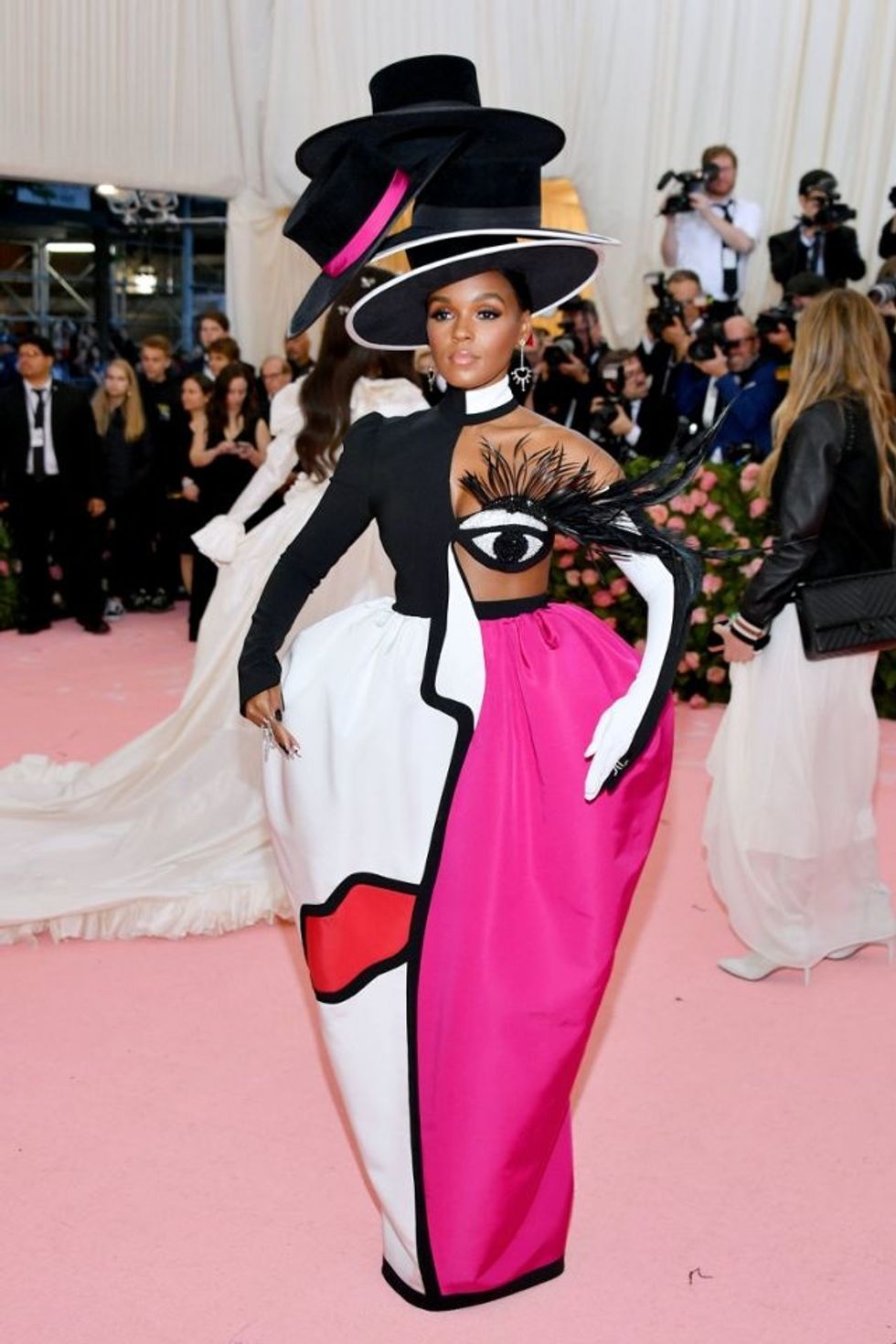 Monae was the classy version of the Mad Hatter in a dual-split between a feminine silhouette and tuxedo-inspired black and white color scheme.

Darren Criss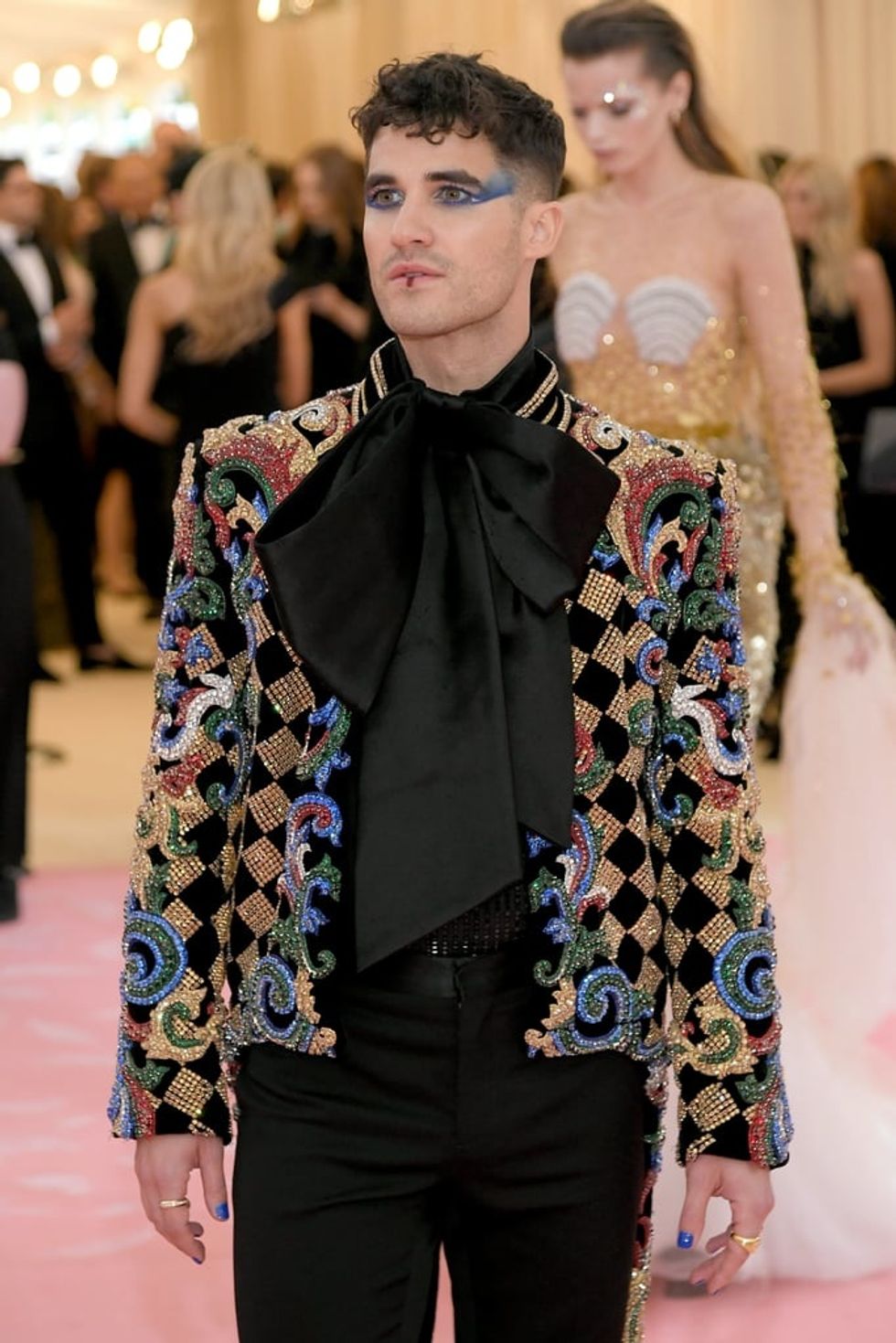 Criss made classic black cat-eyeliner look lazy.

Ezra Miller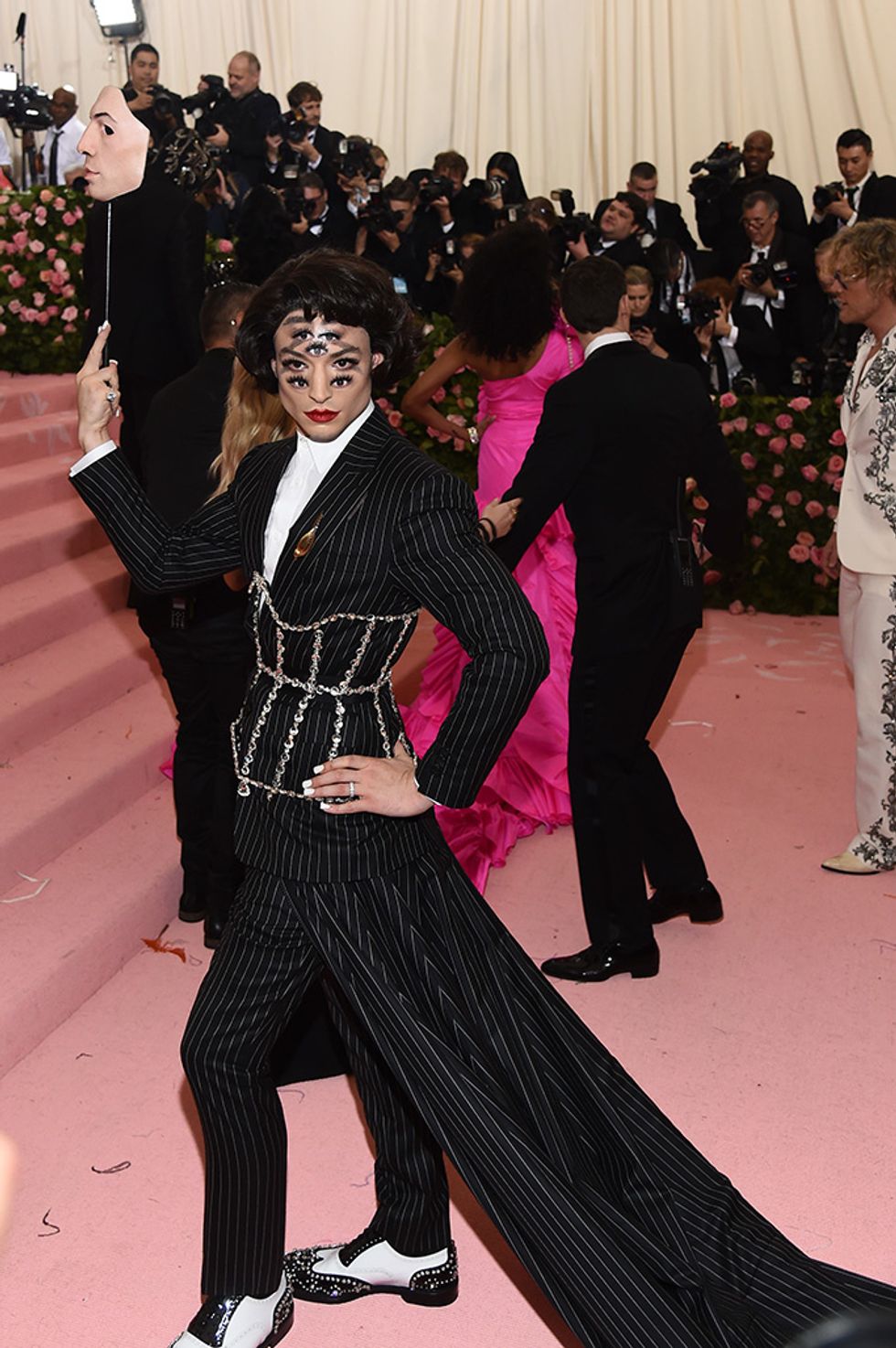 Costume Institute Benefit celebrating the opening of Camp: Notes on Fashion, Arrivals, The Metropolitan Museum of Art, New York, USA - 06 May 2019
All eyes were on Ezra Miller at last night's Met Gala. In a custom-made Burberry suit gown, Miller embodied the evening's theme beautifully.
Last night made it clear that fashion is finally emerging from the archaic shackles of gender once and for all.
---
Meg Hanson is a Brooklyn-based writer, teacher, and jaywalker. Find Meg at her website and on Twitter @megsoyung.
---
POP⚡DUST | Read More...
The Fetishization of"Space Jam": How Lola Bunny Shaped a Generation
Has "Game Of Thrones" Lost Its Ability to Write Female Characters?
Why Series Finales Hurt: When Your Favorite TV Shows Break Up With You