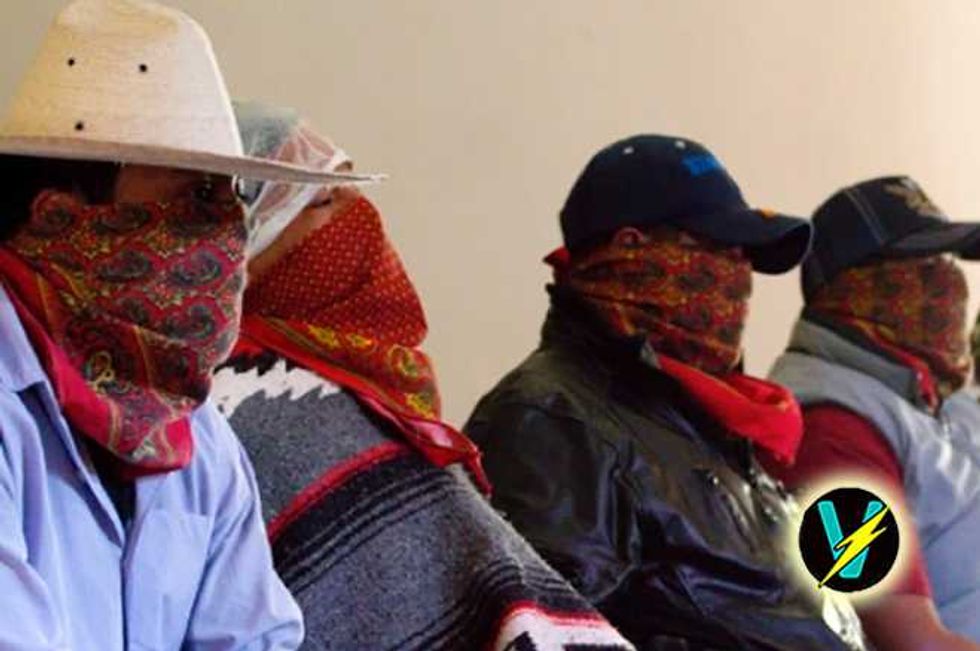 Anyone who ever watched The Wire knows the expression "He's gotta lotta heart" refers to a man who is seen as particularly strong and tough.
Reuters is reporting that one particularly brutal Mexican drug cartel is perhaps taking the expression too literally—forcing its members to eat their murder victims' hearts as part of a seriously grisly and gruesome initiation ritual.
Alfredo Castillo, federal security commissioner for the western state of Michoacan, said there are various testimonies confirming heart-eating initiations.
"The ritual ranged from dismembering people they intended to kill to sometimes serving up the heart," Castillo said. As in live people. They dismembered live people.
In the last year, Michoacan has been overrun by drug gangs, in addition to roaming groups of vigilantes battling them. What has resulted is a virtual war zone in this once peaceful mountain state.
Eleven people were killed in a mid-December shootout between two rival gangs and the blood bath has triggered fears that, despite flooding the state with federal troops, the government is failing to control, let alone subdue, the ensuing mayhem.
Last month's massacre followed hot on the heels of an even worse atrocity back in September, that saw 43 trainee teachers abducted and murdered by a drug gang working alongside corrupt police officials in nearby Guerrero state.
The main gangs operating in Michoacan—La Familia Michoacana, and spin off, the Knights Templar—were originally founded by Nazario Moreno, AKA "The Craziest One," a sinister crime lord who was finally, officially, killed in March 2014, despite having being previously declared dead back in 2010.
In just the last seven years alone, over 100,000 people have been killed in gang-related violence in Mexico.
Meanwhile, read here about how notorious '80s drug king pin, Pablo Escobar, continues to wreak havoc throughout his native Colombia, long after his death...... it's a story that proves life is very often way stranger than fiction.....