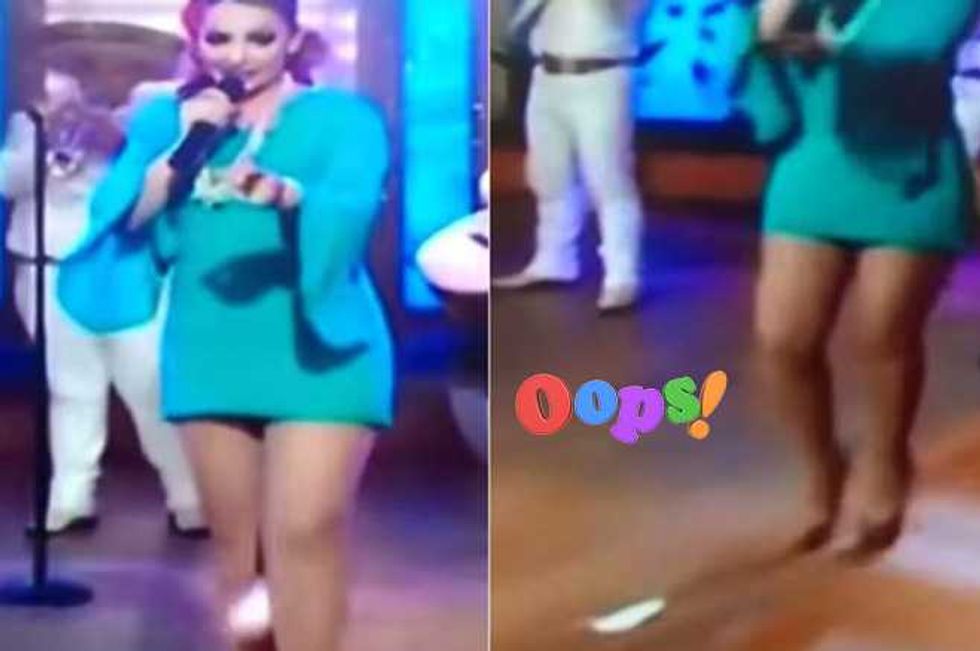 Mexican singer Patricia Navidad was performing her latest single on a Univision chat show when her sanitary pad unceremoniously fell to the floor.
But instead of running off the stage, she continued as though nothing had happened!
God bless her! She's like the band on the Titanic who played on! Perhaps she was inspired by the Titanic during this misadventure?
Not only did she show her moxie, she took control of the ensuing Twitter fallout by joining in the jokes and even retweeting the inventive memes that sprung up around the incident.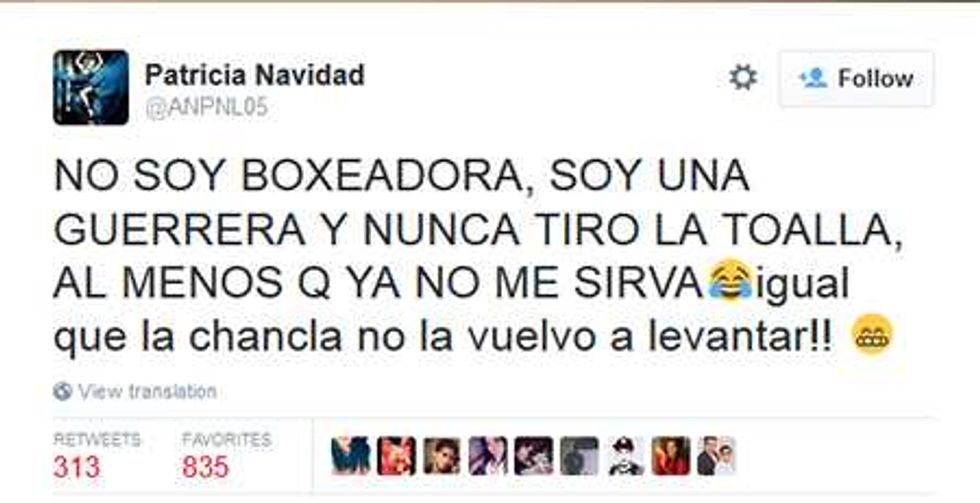 I don't need wings to fly, I have imagination, and thanks to God, I have a sense of humor. I'm not a boxer, I'm a Warrior, and I never throw in the towel unless I don't need it anymore!
She also scolded the men who tried to shame her, suggesting they lacked adequate mothering.
Patricia Navidad, you are a star on every level!
You should be the patron saint of menstruating girls, if not the queen of the universe. Or you could start your own line of feminine protection products!
Brava!