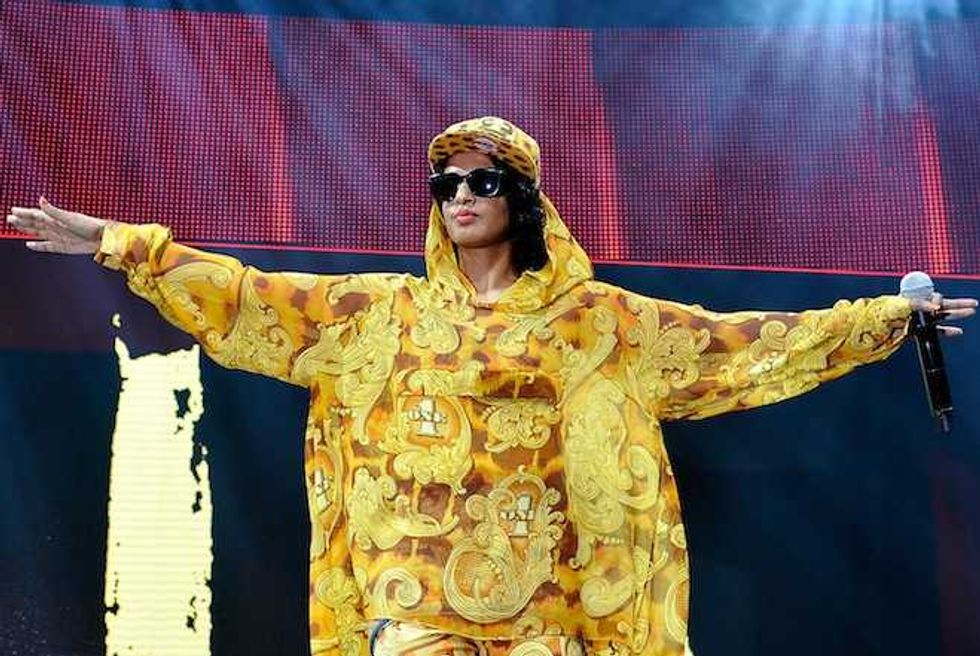 "Bad Girls" made sure that M.I.A. was still in our hearts and minds during 2012, but after the excellent song and video were released, there was radio silence for the rest of the year from Maya Arulpragasam. According to the underground pop star, a new album is still on the way, entitled Matangi and due in April. But according to Interscope, her record label, there's been a problem with the album: It's just too damn happy. M.I.A. explains:
At the moment, I've been told it's too positive. So we're having a bit of an issue at the label...They're like, 'You need to like darken it up a bit...We just built you up as the public enemy No. 1 and now you're coming out with all this positive stuff.'
It's true that an M.I.A. album of nothing but Tommy James & the Shondells and 1910 Frutigum Company covers would be a little bit jarring, but we're betting Maya's version of "too positive" is just an absence of songs calling for outright insurrection—or at the very worst, like, a couple love songs. Anyway, we can handle the happy stuff, Interscope, honest. Hit us with the positivity.
[Rap-Up]