FILM
Tessa Thompson is just as smooth as Will Smith, and Chris Hemsworth is exactly like Tommy Lee Jones—if Jones were granted 3 magic wishes and asked to become funny, Australian, and ridiculously attractive.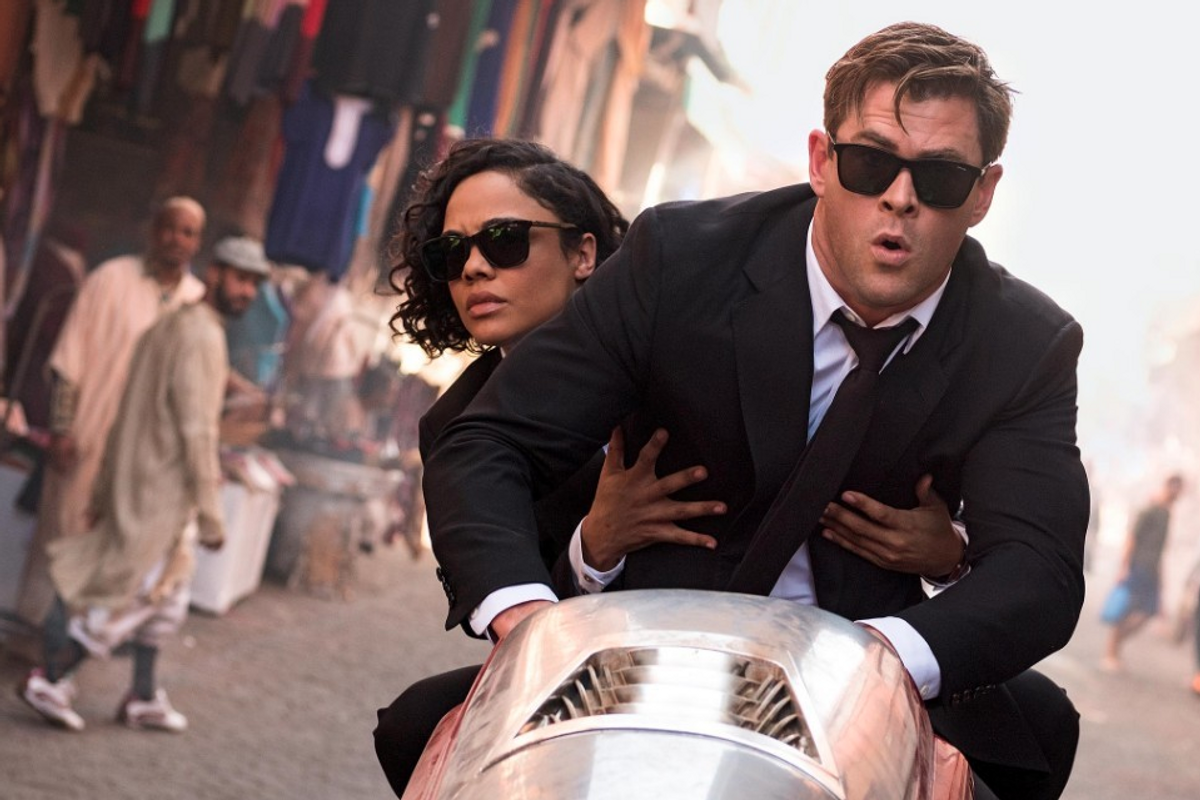 Bloody Disgusting
Tessa Thompson and Chris Hemsworth save the world while looking annoyingly beautiful in the new trailer for MIB: International.
Directed by F. Gary Gray (Fate of the Furious), there's been impressively little information released about the film, with the simple synopsis: "Agent H (Hemsworth) and Agent M (Thompson) employ high-tech weaponry to battle mischievous aliens on earth." The latest trailer finally frames the Thompson-Hemsworth duo within the world of the MIB, with Thompson playing a young woman who witnessed her parents being neutralized by agents when she was a young girl, leading her to search for the secret agency as an adult. "I found you," she says confidently to the chief agent (Emma Thompson), "how many people can say that? I found you, which makes me perfect for this job."
While Men in Black 3 opted to travel back in time, the spin-off leaps to London, as screenwriters Art Marcum and Matt Holloway (Iron Man) seem to bank on same old rookie-veteran dynamic, physical comedy, and culture shock of the original to re-energize the fourth film in the franchise. See how well that goes on June 14, when MIB: International is released in US theaters.
MEN IN BLACK: INTERNATIONAL - Official Trailer #2 youtu.be
---
Meg Hanson is a Brooklyn-based writer, teacher, and jaywalker. Find Meg at her website and on Twitter @megsoyung.

---
POP⚡DUST | Read More...
Watch AOC Battle Her Way to Victory in Netflix's New "Knock Down The House" Trailer
Morgana Takes Human Form In Persona 5 The Royal
Sorrow-Scopes: Viktor Winetrout and His Cohort Are Laughing Into the Void