Top Stories
Singer also discusses personal evolution and his 2017 album.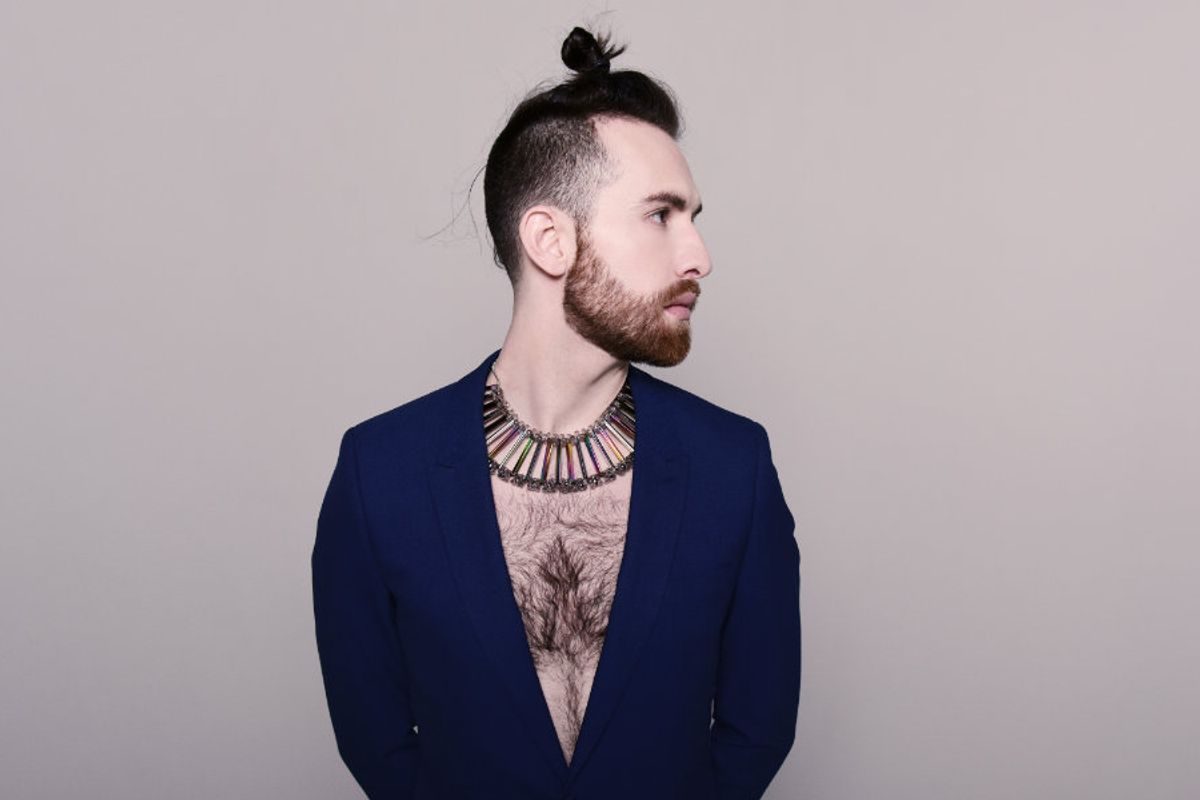 Shervin Lainez
"My shit is flicking and it's tight," provocateur and musician Michael Blume pounds on the opening lyric of his fiery track Relationships, the assertive and bold first entry on his brand new When I Get It Right EP (out now). Released earlier this summer, the meager six-track collection is classic R&B coiled around modern grooves, funky beats and Blume's bouncy, riveting phrasing. He huffs and puffs across remarkably personal stories of oppression, not only from the outside world but storms which brewed within him at a very young age, are stunning. With a culture constantly packing gender molds into advertising, TV shows, film and music, it took the 26-year-old years to come to terms with himself and who he is. Popdust recently jumped on a call with Blume, and right off the bat, he exuded charm, sensitivity and heart. "I've learned so much about myself [through this EP]," he said. "I've been in New York now for three years and frankly I probably, in one way or another, started working on the EP like two years ago."
"I have become a better business person. I'm dealing with a lot of different folks now from record execs and lawyers and publishers and publicists and the whole team which is so awesome. I'm so grateful for the incredible people that believe in and support my work. Definitely navigating that is something I've had to figure out and become better at communication and organization," he shared of the changes he's witnessed about himself over the past few years. "I'd like to think I've become a better songwriter and a better singer and better musician. I'm definitely always trying to surround myself with musicians and artists who are better than me, because that's how I grow and how I learn and how I become better. That's an ongoing process."
On an even more personal level, he said he's "become a little bit bolder, a little bit more courageous. I just sort of made the decision to commit fully; I think that's what it really is. I think that's what artists have to do -- they have to just decide this is what I'm doing: I'm dope, take it or fucking leave it. You know? That decision wasn't something I would have been able to say four years ago when I was graduating school. That's something I've come around to in a lot of ways. I describe my becoming an artist as a second coming out. I feel like some of the concerns I had when I came out as a gay man -- what would the world say? What are my parents going to say? What am I gonna do? -- are the Same as an artist. I asked myself 'What is the world gonna say? Who am I to think that people should listen to my songs?' Committing to myself as a creator and as an artist is something that happened over the last couple years."
Blume, who frames his intoxicating falsetto on standout moments like Manufactured Love and the sterling How High, is slowly but surely collecting stars in the sky -- the streak of accomplishment and dynamics on his EP twinkle across the Milky Way that is mainstream pop music. By this time next year, he should be a superstar. The singer, songwriter and musician talks candidly about gender stereotypes, navigating relationships, love and many other things. Check out our exclusive Q&A session below:
What do you hope is the biggest takeaway from this EP?
On the most general level, I would say the take away is love. Love yourself, love everyone else, be good and protect love. Love is fragile, and I think that one of the things I've done in the past is taken love for granted. That's kind of what manufactured love is about. It can be corrupted by money and material stuff. So, protect love, keep an eye on love, make sure it's OK, give it sunlight and soil and water because love is a precious flower that we have to allow to grow and flourish.
I guess on a more specific, less metaphorical level, I would hope that at least one of the songs would resonate with them. The other night we were performing in Boston, and I had a couple young women come up to me after the show. They told me how much they really resonated with 'How High.' They were both lesbians, and they said to me, 'as a little girl, I just didn't relate to what the notions of femininity that I was being taught were.' They really related to the lyrical content of the song. That was very, very powerful for me to see my experiences reflected in some of my listeners, in some of my audience. I think another takeaway is that we are together. You're not alone in this. We can overcome this. We can be OK with this.
How do you process all the buzz you're getting behind the release?
It's funny. I just finished having coffee with a friend of mine who was catching up, and he was like, 'oh are you keeping track, how are the numbers and everything?' And I was like, 'honestly, I don't know.' There's two sides of it. There's definitely a piece of me that reads everything and I definitely have Google Alerts set. [laughs] I am definitely aware of everything and kind of keeping track but I also know that I'm developing and getting better at just kind of blocking it out. My job is to make shit; that is what I do as an artist. I'm a creator and people are going to say things. Some people are going to say great things and some people are not going to like it and say not so nice things or whatever.
This producer friend of mine and I were talking about getting back into the studio to start working on some new stuff for the next project. Right now, we're on tour, so I've been focusing on rehearsals with the band and how to make a live show the best it can be so. I try to just stay focused on what I feel my job is, which is making the stuff and just continuing to provide folks with music and ideas and thoughts and facilitating conversations around topics that are not necessarily the easiest to talk about all the time.
In a recent Huffington Post piece, you spoke briefly on breaking down gender stereotypes. How have you dealt with that in your own life, and how do you reflect that in your music?
Well, let's see, breaking down stereotypes. I was a Latin American studies major in college, and I focused on race relations, and I took a bunch of gender studies courses. It's something I've definitely always been interested in, and continue to be interested in, identity politics and really monitoring and aggressively combating the ways in which we are all slaves to systemic patriarchy. Look at the world, and I'm here in New York City having coffee in the West Village and it's kind of like...everyone is gay and it's awesome and whatever. But the truth of the matter is, even here in New York in the West Village, we are living in a world where there is this idealized notion of the straight white man. I think, if nothing else, that the Trump campaign is great evidence of how strong that narrative lives.
I feel that as an artist and as someone who has had the privilege of growing up in a financially comfortable situation, being white, going to Yale University – some of us have all those privileges – but also, been be able to understand what it's like to be marginalized to a certain extent, I really feel like it is my responsibility to talk about it and to make people a little uncomfortable. Some people say, 'Oh, you're benefiting from this privilege' or, 'oh, thank you for saying that because I've been thinking that same thing. On a macro level, I am definitely working to reveal the rules, political and systemic, that govern our lives so aggressively, and I want to do what I can as a citizen, as an artist, as a community facilitator, as a conversationalist, as a musician to have some of the conversations around these topics.
Your EP has a lot of meat on it. There are three key tracks. The first one is Relationships. How did that one come together?
I wrote the hook for 'Relationships' when I was in Florida this past winter visiting my grandparents. My parents were down, too, and I remember I was on a call with my lawyer about some deal or something and I felt like I couldn't be part of this family vacation because I was kind of wrapped up in doing stuff on the phone and on email for my career. I remember the melody, just like [sings] 'Relationships,' just like that one word just like that, and kind of being flustered by not being able to manage and be there with my family like I wanted to. When I came back to New York it sort of spilled over into my dating life, my life with my friends, even my professional relationships. I felt like 'oh man, I feel like I can only work so much. Sometimes, I just want to go have a drink with friends but there's always stuff to do. So, the song has a simple message about how it's hard to do everything you want to do. I think that is something everyone relates to whether you're an emerging musician or a dentist or a psychologist or a student or a journalist or you work at a PR firm. I think that we're all, especially in a place like New York City, trying to do it all, trying to make ourselves happy, trying to make our boyfriends and girlfriends and friends and moms and grandmas and nieces and nephews happy. It's tough, you know? Time is money, money is time and that's it.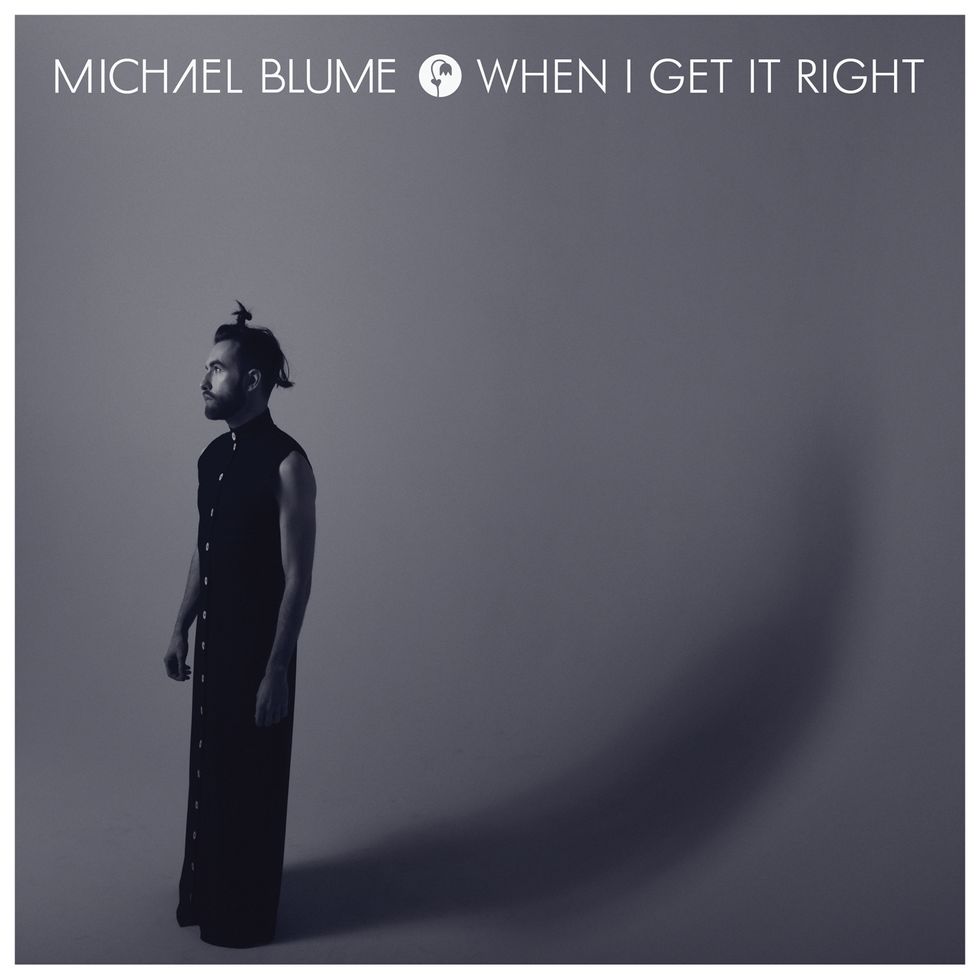 Another standout is High Frequency. There's a lyric that stands out: "I need your hating to keep me running."

'High Frequency' is about confidence; it's about the driving forces within me in all of this. The haters are real. There are a lot of people who have told me both directly and indirectly that I'm not going to be good, that they don't like this or that. At the end of the day, I think artists need that kind of unstoppable confidence to kind of succeed, you know? It doesn't matter. They could have a manager and a record label and publishing deal and publicist people but at the end of the day, if I don't think I'm dope, then no one gives a fuck. The only person that is exclusively working on Michael Blume's career is Michael Blume and that song is a reminder, not only to myself, but to everyone just to like keep your head up. Have your own back, take care of yourself, love yourself, you are dope. You can do this and no one else is going to be there. At the end of the day, you are the one that has to be there for you. Be inspired by the haters, let them hate and just keep on going. Stand a little bit taller, even when they try to stop you. It sounds corny, it sounds cliché, but I really do stand by that, that ideology of the necessity of loving one's self especially in the music industry.
Now, what about How High?
'How High' is a song that is about catching up on love. I feel like love is a great example a topic that is dominated by patriarchal hegemonic ideas of perfection. So, we talk about traditional romantic love is between a man and a woman and now, gay people can get married too, so it's all good. It ain't all good. I have scars that are deep from being a six year old and looking at the Rugrats' parents on the cartoons and it was all a man and a woman and I do remember thinking at six years old, 'yeah, that's not me.' I'm not that. Mickey and Minnie, Donald and Daisy, the Pink Power Ranger and the Blue Power Ranger. You know that kind of stuff, those early ideas of what love should look like, and particularly, what a man in love should look like with a woman on his arm, this kind of body, this kind of look, this kind of whatever. Those ideas of gender and sexuality are deep, and I think that they're ingrained in our heads, even by the time we're two or three years old. We've internalized these ideas. Our parents put us in pink or blue. They buy us a truck or a doll. These ideas of who we are, are taught to us from a very young age.
For me, even as a 26-year-old, with getting a little bit of success in the industry, making moves. I'm write a song called 'High Frequency' and I love myself and whatever. I'm still catching up on all that. I feel like I'm still figuring out, not only how to love someone else, but how to let myself be loved and how to put myself in a vulnerable position so I can be exposed to traditional romantic love of that nature. I feel sometimes like I'm trying to constantly catch up with my straight friends who had girlfriends and boyfriends and went to the 8th grade dance in middle school. The first line is 'how high can you count?' I think about a straight male friend of mine who might be at a million, and I'm at like four.
In terms of how you approach a lyric or phrasing or a cadence of a song, who are your biggest influencers and your favorite interpreters?
I have a wide range of influences. I think that definitely some of the classic soul singers have influenced. I like singers, real singers who really sing. You know, Stevie Wonder, Aretha Franklin. I think that those two are the two that are the most influential in terms of my singing style and Stevie Wonder for his songwriting and structure. Stevie is someone who is really writing pop music but with a real musical aptitude. He has bridges and cool chord changes, and it's not an eight bar loop that goes on the whole time, which is also cool -- you can have a cool song with an eight bar loop. I'm not throwing shade to the eight bar loop. I have some songs like that, too. That kind of interpretation where it's really singing is important to me, but I also love the new wave, R&B, rap stuff. I'm a huge Frank Ocean fan. I haven't checked out the new Frank stuff from last night but I'm going to later today. I love how he's weaving rap and hip-hop and singing together.
That also ties into cats like Lauryn Hill who was doing that in the 90s. This new artist Anderson .Paak is all over the place now. I love, love, love what he's doing, how he's combining rap and hip-hop and singing. I also love folks like Bon Iver who are coming from a different type of musical background and just singing real emotions. You can tell when it's real within the first 30 seconds. I feel like you can get a feel: is this person really talking to me or is this person singing a song that someone told them they should sing so they can sell records?
You mentioned earlier you are back in the studio. Do you have your next steps already mapped out?
Timeline is not totally solidified yet, but I'm going to be putting out an album, a full length album, in the early part of 2017. The EP came out a couple of weeks ago, but it has been done for a while now. I recorded a lot of songs that we didn't choose to put on the EP. So, there's a lot of other songs that were EP candidates that I loved, that for one reason or another, we decided that they might be better for the album. Every day I'm writing. I have a bunch of new songs that I'm working on. I'm excited about the album because I really want to focus a bit more on capturing the energy of my band. In New York City, I perform with a really awesome 11-piece band. It's super exciting to build the live show in New York with the band, so most of what I put on the EP was in the studio. There is a lot of live stuff in the studio and that stuff is great and I love that stuff and there will be some of that on the album, too. But I definitely want to incorporate the energy of the full band onto the album.
Then we have some exciting opportunities coming up. I know my agents are working hard to book some live opportunities for the rest of this year, as well as already looking at next summer and some performances there in support of the album when that's out.
Will the album be completely new or will you incorporate any of the EP tracks?
I'm not totally sure yet. It will be mostly all-new, for sure. As our EP campaign is going right now, I'm actually going to be making another music video for one of the songs. We're gonna make some more live videos. We're really pushing the EP, and we're going to see how people respond to the songs. If a song really ends up taking off, we'll consider including it on the album. The album is certainly going to be it's own thing.
Make sure you grab Michael Blume's brilliant new When I Get It Right EP now on iTunes.
---
READ MORE ABOUT MUSIC...
Contest: Zayn's 'Unauthorized' Biography Reveals All
Song Feature: Kate Brown's Stunning & Raw 'Cartwheel'
Lukas Graham Reflects On '7 Years' Success, VMAs & 'Ghetto Pop'
---