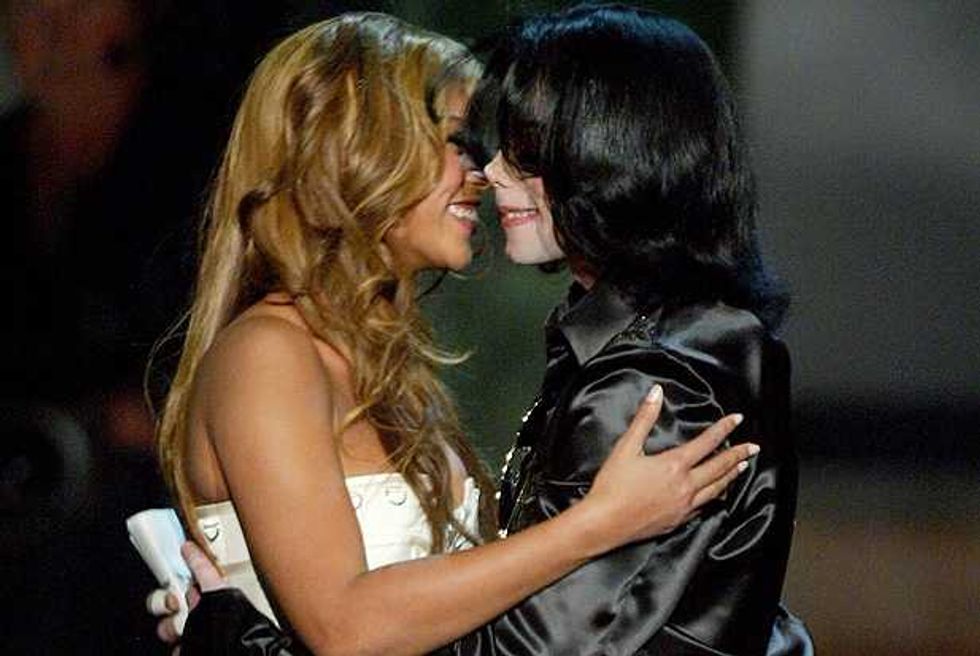 Beyoncé is the latest confirmed performer slated for October's Michael Jackson tribute in Cardiff, Wales. Promoted by Global Live Events, the announcement was posted to the event's official Facebook page on Monday afternoon:
Breaking News: BEYONCE Beams Into Michael Forever Tribute!! A unique, never-before-seen performance by Beyonce of one of her favourite Jackson 5 songs will be shown at the concert on October 8th! A lifelong Michael fan, Beyonce really wanted to be involved in this tribute concert. Due to scheduling issues she can't be there in person, but this performance is not to be missed!
We've been confused by this Michael Forever Tribute Concert from the beginning for a number of reasons: Katherine Jackson's failure to gain support from Michael's brothers Jermaine and Randy, who are against the tribute taking place during Dr. Conrad Murray's involuntary manslaughter trial, the unwillingness of Jackson's estate to grant the use of his "intellectual property" and the uninspired lineup that was rolled out last month. While Beyoncé is a huge get, performing via satellite—which won't necessarily take away from her showmanship, as seen during this year's BET Awards feed from the Glastonbury Festival—only adds to the speculation that the event is inching closer towards being scrapped all together. In a matter of hours since the B was officially announced, fans have flooded the Facebook page with questions as to whether or not the performance of "one of her favourite Jackson 5 songs" will be live via satellite, or simply a recycled YouTube clip of "I Wanna Be Where You Are," which she's been known to perform during live shows. At anywhere from $90 - $390 a ticket, we can't say the latter would be worth it.
It's a little more than a month away from the October 8 scheduled date, so place your bets on whether or not this whole thing will take off without a hitch. And if you've already purchased your ticket across the pond, may we recommend traveler's insurance?