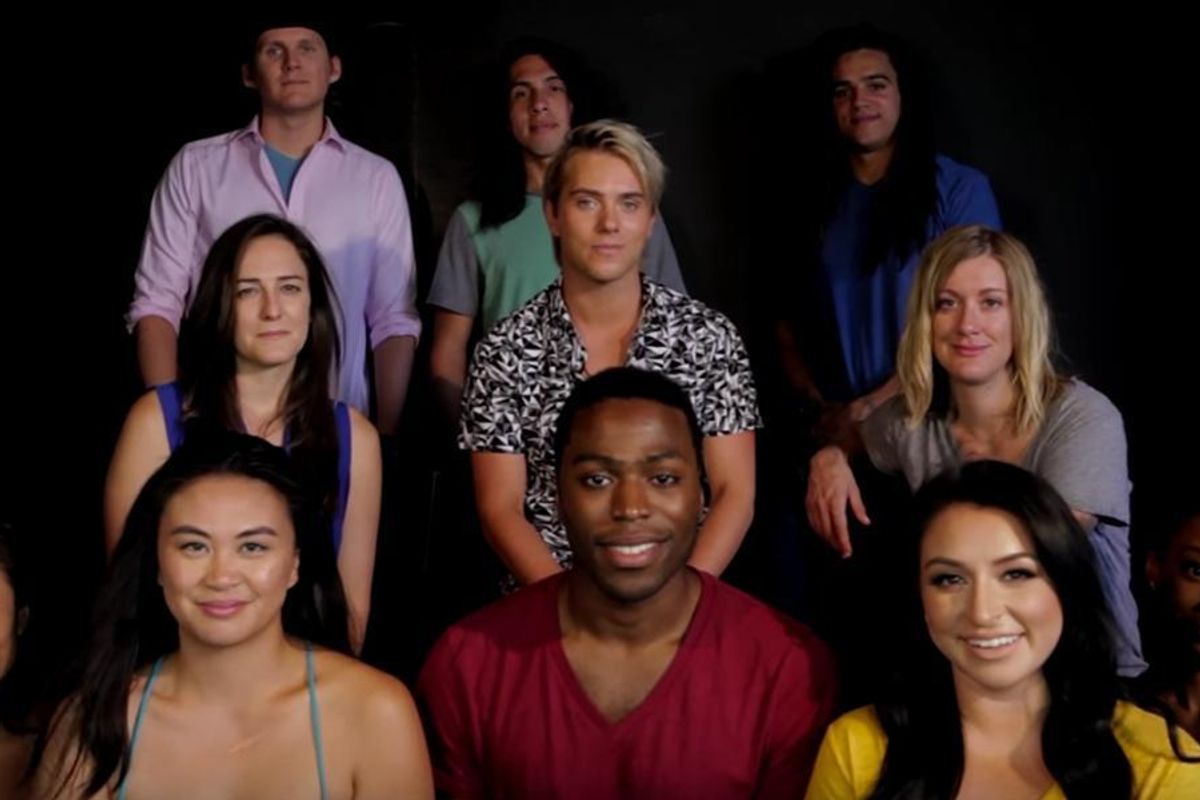 Rising star Michael Kean takes a moment to celebrate diversity and acceptance with a cover of Christina Aguilera's resonating track, Change -- a touching tribute dedicated to the Orlando shooting victims. In Kean's stripped down rendition, he focuses even more on delivering an impassioned and authentic vocal; with only an acoustic guitar to guide him, the singer clutches onto the notes with fury and authority.
Change, written by Aguilera, Fancy Hagood and Flo Reutter, is a carefully rendered ballad -- in a world still filled with such hate, the chorus offers up undeniable hope. "Who you love or the color of your skin or the place you were born and grew up in shouldn't decided how you will be treated 'cause we're all the same when everybody's breathing."
Aguilera previously shared a note on the song, "The horrific tragedy that occurred in Orlando continues to weigh heavily on my mind. I am sending so much love and so many prayers to the victims and their families," she wrote on her website. "Like so many, I want to help be part of the change this world needs to make it a beautiful inclusive place where humanity can love each other freely and passionately."

"We live in a time of diversity, in a time of endless possibilities, in a time where expression of oneself is something to be celebrated and I am left wondering how people filled with so much love could be taken by so much hate."
She later continued, "Though there is such heavy sadness I believe that there is much more love in the world than we know. We need to learn to love again, we need to learn that one person does make a difference; we need to keep love in our hearts. As Nelson Mandela once said, 'No one is born hating another person because of the color of his skin, or his background, or his religion. People must learn to hate, and if they can learn to hate, they can be taught to love, for love comes more naturally to the human heart than its opposite.'"
Aguilera's original Change (with proceeds benefiting various Orlando charities and organizations) is now on iTunes.
Watch Kean's version of Change below:
---
READ MORE ABOUT MUSIC...
Britney Spears Is Insatiable With New Single 'Make Me,' Featuring G-Eazy
Katy Perry Drops Simmering New Olympics Track 'Rise'
Postmodern Jukebox & Melinda Doolittle Remake Britney Spears' 'Toxic'
---