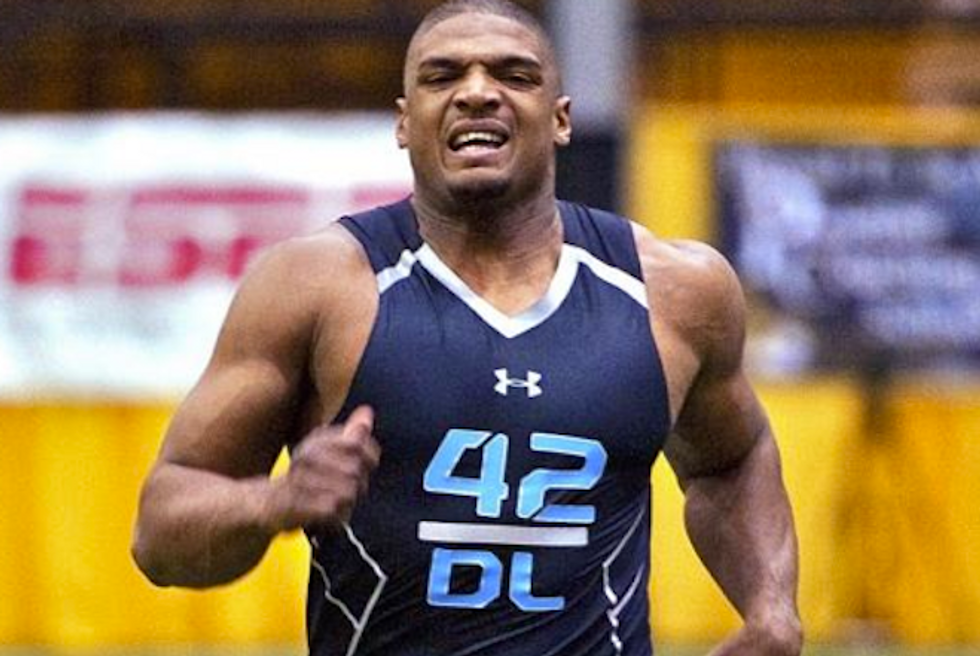 Or should we say...his OWN reality show. (You'll see.)
Like Lindsay Lohan before him, Michael Sam—the first openly gay NFL player—is getting a reality show on Oprah's TV network OWN. The great lady herself is excited about the prospect: "We are honored that Michael is trusting us with his private journey in this moment that has not only made history but will shape it forever."
The show has already been taping for two weeks and will follow Sam's journey into professional football. Based on the reaction to Sam and boyfriend Vito Cammisano's big onscreen kiss, it's obvious this show will have a healthy mix of lovers and haters.
(We're lovers.)
[TMZ]