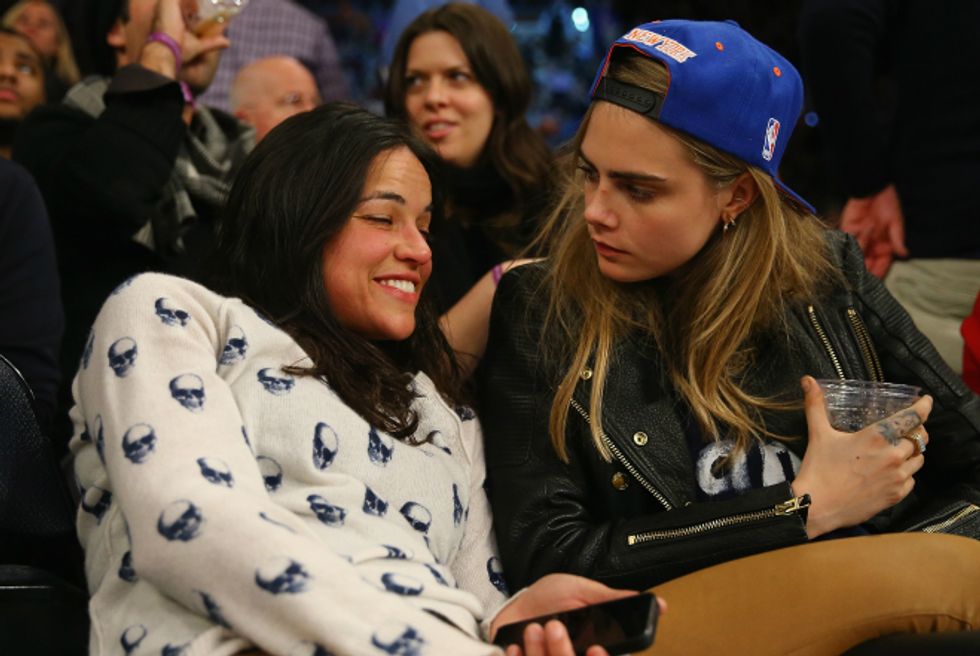 We've been reading tabloid rumours about 21-year-old Cara Delevingne and 35-year-old Michelle Rodriguez being in a lesbian relationship together for a while now, but we always chalked it down to silly gossip (it wouldn't be the first time the tabloids have stuck celebrities in fake same-sex relationships).
Well, as it turns out, this time the rumours were actually true, with Michelle herself confirming the good news to the Mirror.
"It's going really well," revealed Rodriguez. "She's so cool. When we started hanging out I just thought she was awesome, and we have the best time together. She's hard though. You wouldn't want to mess with her in a fight."
Congratulations!
But wait: Does this mean that the rumours that Cara also dated Rita Ora and Rihanna are true too, or was that all just made up? We're confused now!
[Via Mirror]