Michelle Williams says Beyonce is not pregnant, and people need to stop over analyzing every move she makes.
The Destiny's Child singer appeared on The View on Monday morning, and gave her opinion on the Instagram picture Beyonce posted which led to pregnancy speculation.
"You know, when she was pregnant people said that she wasn't pregnant and you know, it's just no truth to it. Sorry!" she said. "First of all, first of all, if you look at the picture, the baby bump is like where her knees probably really are so that's it, really. All these allusions, just stop it, stop it, too many things."
All of which begs the rather awkward question... would Beyonce even tell Michelle if she WAS pregnant? Err...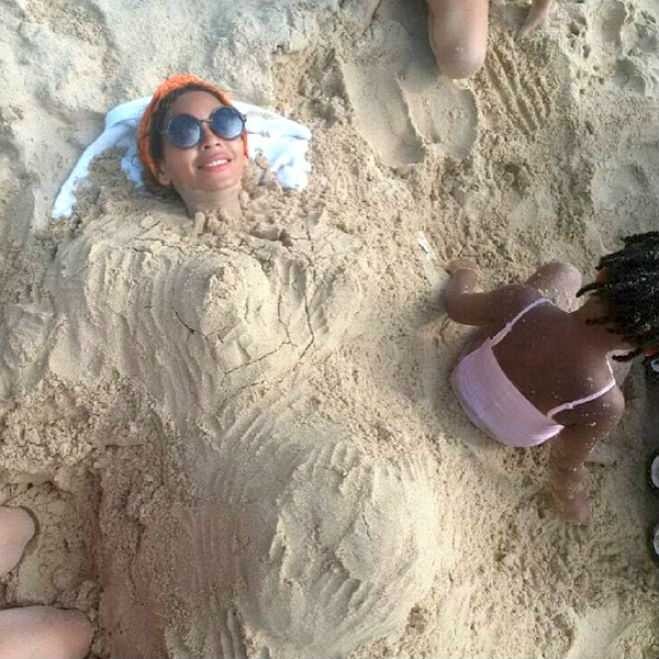 Baby bump?