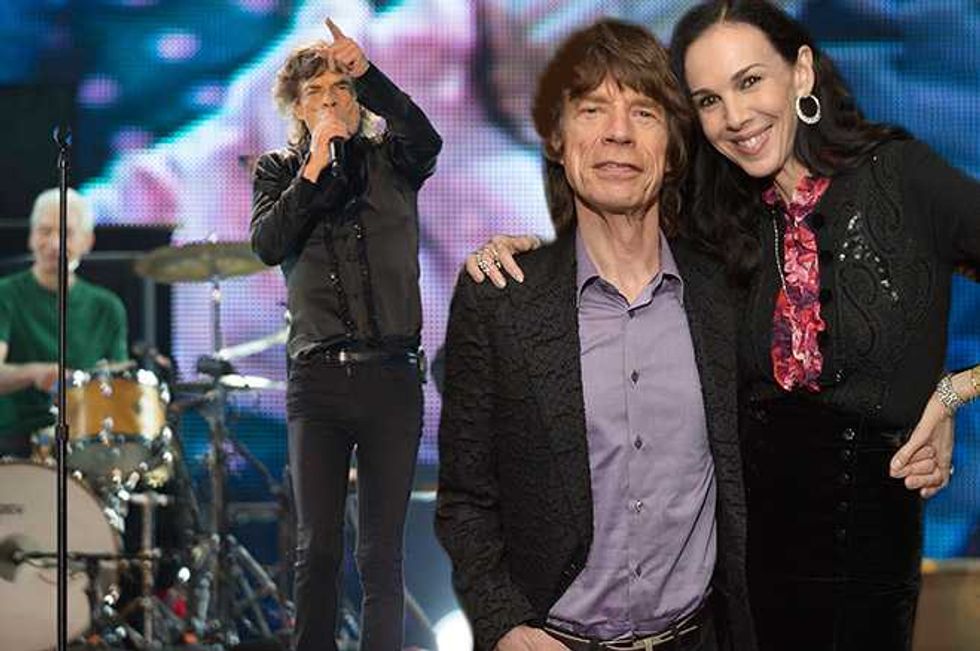 Mick Jagger will resume touring with The Rolling Stones just ten weeks after the suicide of his longtime partner, L'Wren Scott.
As Popdust previously reported, the fashion designer was found dead in her New York apartment last month after hanging herself with a scarf – there was no note left and no sign of foul play.
The Stones announced Monday that the upcoming leg of the 14 on Fire tour will include 14 shows across Europe, with the previously cancelled shows to be rescheduled at a later date.
While Jagger didn't hesitate to return to the U.S. to deal with Scott's funeral, it seems that grieving is either not his strong suit or it's just not lucrative enough to appeal to the 70-year-old Rock icon.
Jagger, who famously attended the prestigious London School of Economics, is known for his business acumen as well as his lavish lifestyle. Those who wondered whether the loss of his beloved "lover and best friend" would temper his zeal for making money can now stop wondering.
Everyone grieves differently, all the experts caution. But in all cultures, the loss of a partner is rated as one of life's most traumatic events. Although we don't need to see Mick Jagger in widow's weeds for the next year, it might be viewed as unseemly, at best, for him to bounce right back to business so smoothly.
Will the image-conscious and media-savvy Jagger make an effort to assure the world that he is indeed a changed man after this harrowing tragedy? Or will he put it all behind him without further mention?
I think we can look for him to at least dedicate some maudlin new song to poor L'Wren Scott, as a scrap to us sentimentalists, i.e., ordinary humans.