MUSIC
Ride along with the Atlanta trio for a quick winter getaway.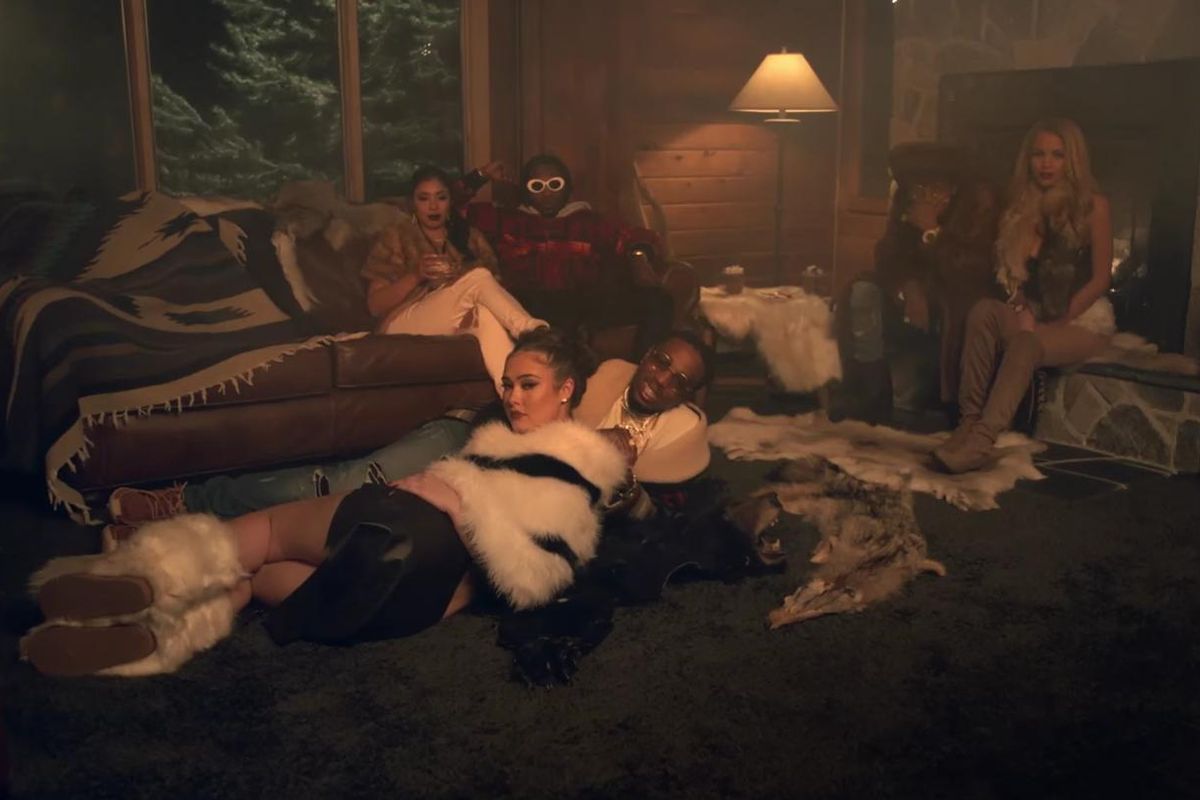 Are you the type of person who saw The Revenant starring Leonardo DiCaprio, and thought it was lacking say, 2 or 3 dope boys showing off in their own fur pelts? Or maybe you just happen to live in NYC this weekend, and are getting ready for this "winter wonderland" snowfall that'll quickly turn into gray mush?

On Friday afternoon Migos came out with a fresh video for the song "T-Shirt," off their new album CULTURE. We get to see Quavo, Takeoff, and Offset retreat to a cozy cabin in the mountains, while dressed head to toe in the most outlandish furs you've seen since Leo fought that bear for the Oscar. They were fighting each other for the Oscar nomination, right?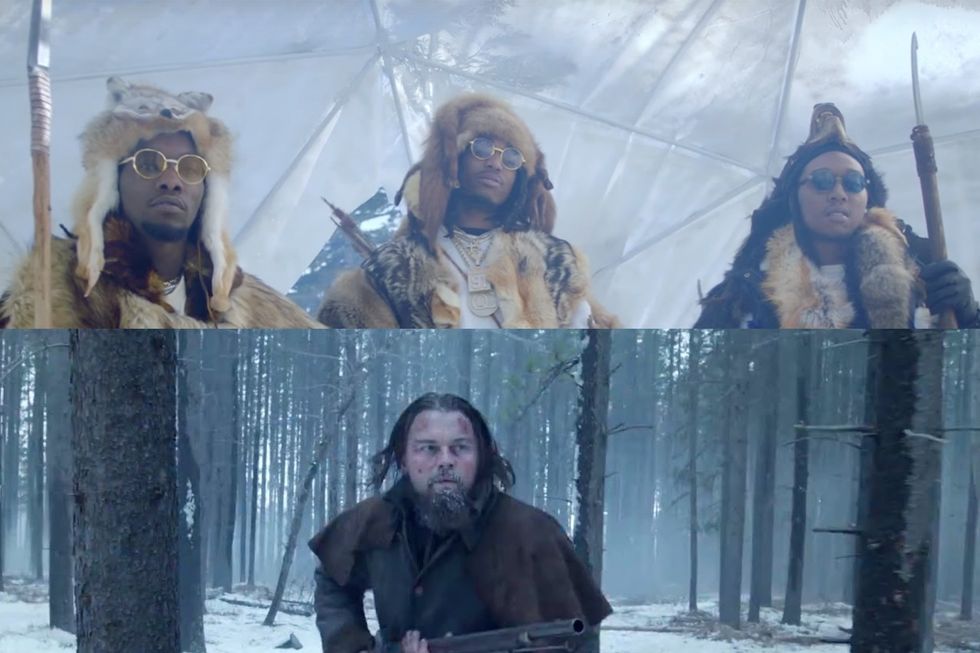 Throwing in my nomination for Leo as the 4th Migos member.
In my experience as a hip hop head, I feel as though we haven't gotten to see a lot of rapper's arctic adventures in the tundra. Even Drake, who's arguably from the coldest climate of any popular rapper, has never been seen relaxing in a snowy winter getaway like the Migos are doing here.
Migos are definitely going for the gold this year with this video, seeing as it comes only a few days after their video for "Call Casting." And let's not forget the real runaway hit "Bad and Boujee," featuring Lil Uzi Vert. Blessed with a low-key yet menacing melody by none other than Metro Boomin, the song has quickly risen to the top of the charts and been recognized by the meme-sphere, certainly boosting hype for the album CULTURE.
Having been a Migos fan myself since their debut mixtapeYRN, I'm happy all three of them have been able to stay out of trouble with the law, long enough to get this album made. Offset, I'm looking at you. Back in the days of "Hannah Montana" and "Versace," you would've thought the 3rd member of the group was named "Free Offset."
The one thing about "Bad and Boujee" though is the real absence of Takeoff, one of the group's founding members. It's all the more reason for him to go off in "T-Shirt" as you see here, in the song's hook:
---
"Woah kemosabe, chopper aimin' at your noggin (ay)
Had to cop the Audi, then the top I had to chop it (skrt skrt)"
---
Cold, Takeoff, just cold.
Check out the video for "T-Shirt" below. Pre-order the album CULTURE by Migos on iTunes.
From Your Site Articles
Related Articles Around the Web