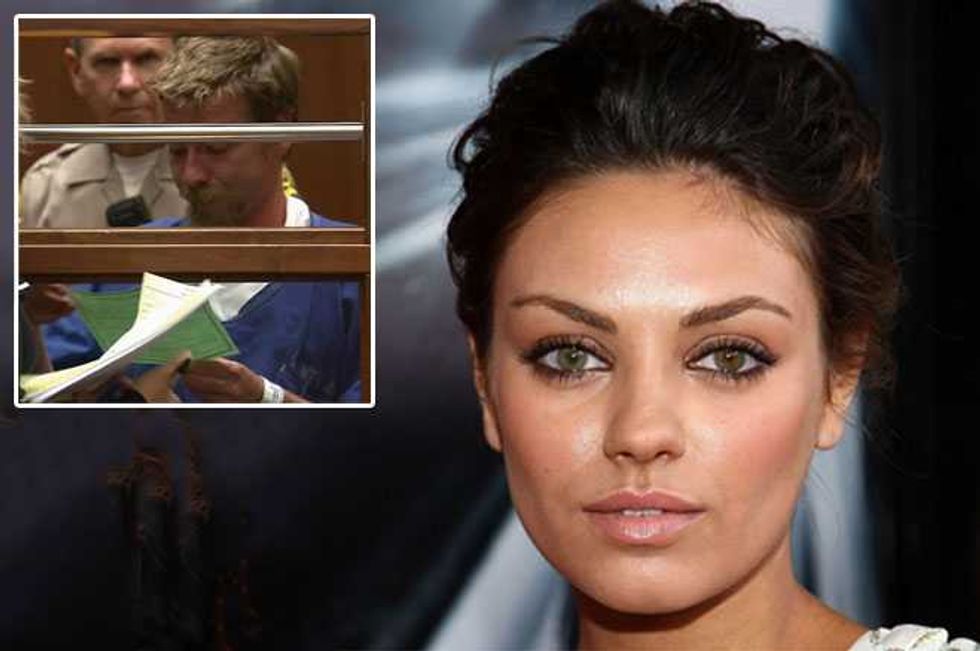 Mila Kunis' stalker is at large after escaping from the mental health facility he was being held at.
Stuart Lynn Dunn escaped from the facility in Pomona, California over the weekend and is on the run.  Los Angeles County Sherrif's Lt Martin Rodriguez confirmed that Dunn made an 'unauthorized departure' from the facility around 8 pm on Saturday.
Kunis has been notified but has not commented and the search is 'in progress and ongoing'.
Dunn was sent for psychiatric treatment in January 2013 after pleading no contest to several charges of stalking Kunis.
In 2012 he had been ordered to stay away from the actress after breaking into one of her vacant homes and repeatedly trying to get her personal information.  He was sentenced to 60 days in jail and three years on probation but violated the restraining order by showing up at her gym, forcing her to hide in her car until police arrived.
It is for this violation he was sent to the facility in Pomona and also ordered to stay away from Kunis, her family and her management for 10 years.