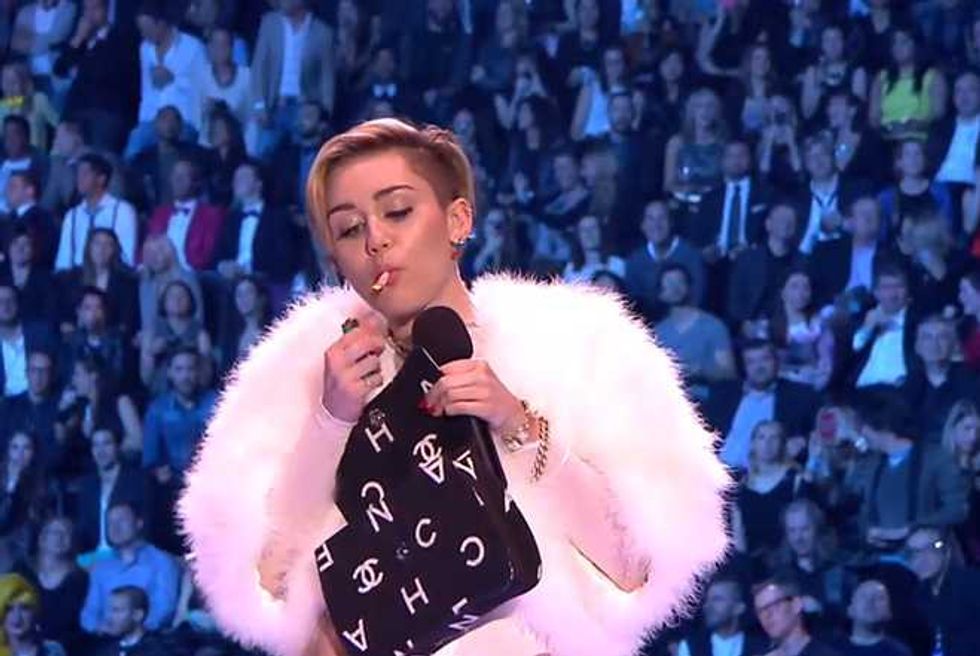 Joe Jonas caused quite a stir earlier this month after penning a tell-all piece for Vulture, which included the claim that Miley Cyrus and Demi Lovato got him to try weed for the first time as a teenager.
Now Miley's speaking out on the accusation, and while she doesn't actually deny it, she does imply that Joe may not be as wide-eyed and innocent as he painted himself out to be.
"If you want to smoke weed, you're going to smoke weed," she told the NY Times. "There's nothing that two little girls are going to get you to do that you don't want to do. I thought maybe he was saying that like it was going to make him look badass."

"We were so young that it's actually like, "How did you get peer pressured by me?""
Hey, girls develop faster mentally than boys do, Miley! And Joe was a virgin in a purity ring at the time, not a nude-selfie-taking, salvia-smoking wild child like you, or a bulimic, self-harming, cocaine-sniffing party animal like the pre-sober Demi Lovato. Leave poor Joe Joe alone!
[Via NY Times]