Miley Cyrus got 'em out once again—this time, for the upcoming V magazine, which even featured some spread-eagle shots of the 22-year-old.
Oh, but she had pants on, so everyone just settle down.
The bi-sexual beauty rocked glossed-up red lips and held a papier-mâché pineapple between her pert little wrecking balls as part of a super hot photo shoot to accompany her blog, Diary of a Dirty Hippy.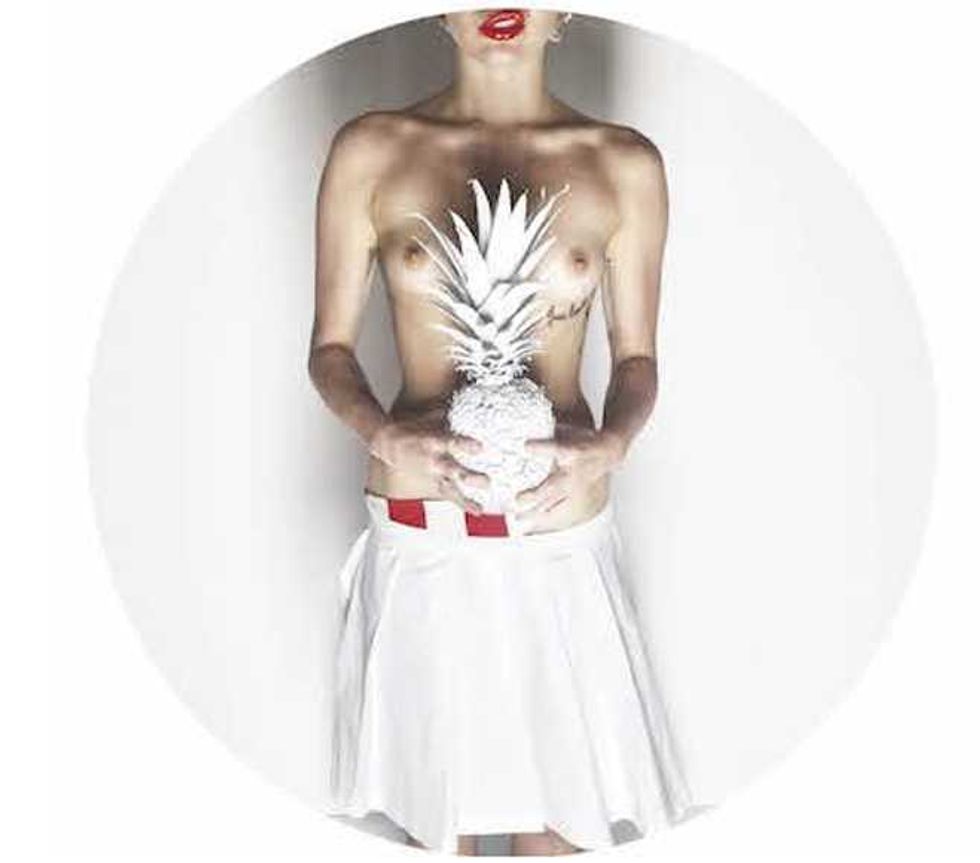 Mixing it up a little, Cyrus also rocked some clothes (for a change) sporting a variety of bizarre get-ups.
The provocative shots are an homage to Miley's favorite designer, Simon Porte Jacquemus, who has a refreshingly irreverent approach to fashion.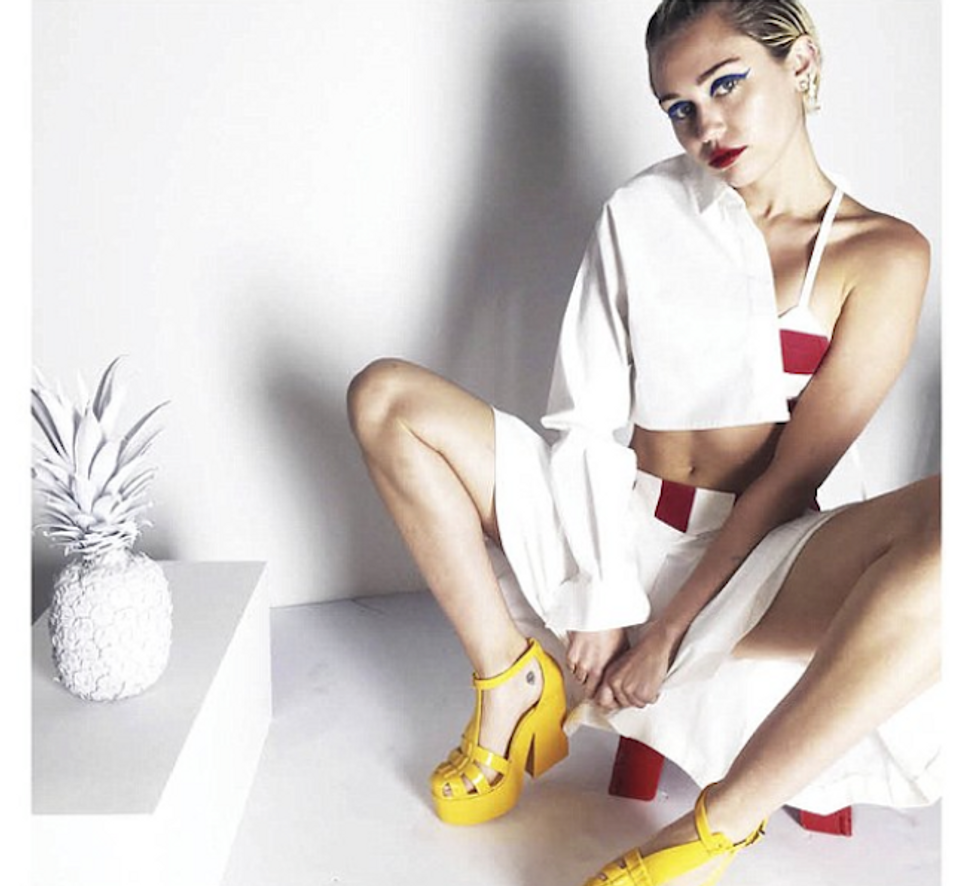 And nothing says 'irreverent' like a papier-mâché pineapple.
Meanwhile, back in June, Miley stripped down to her birthday suit again for Paper Magazine.
Girlfriend sure doesn't have an issue with showing off her God given goods....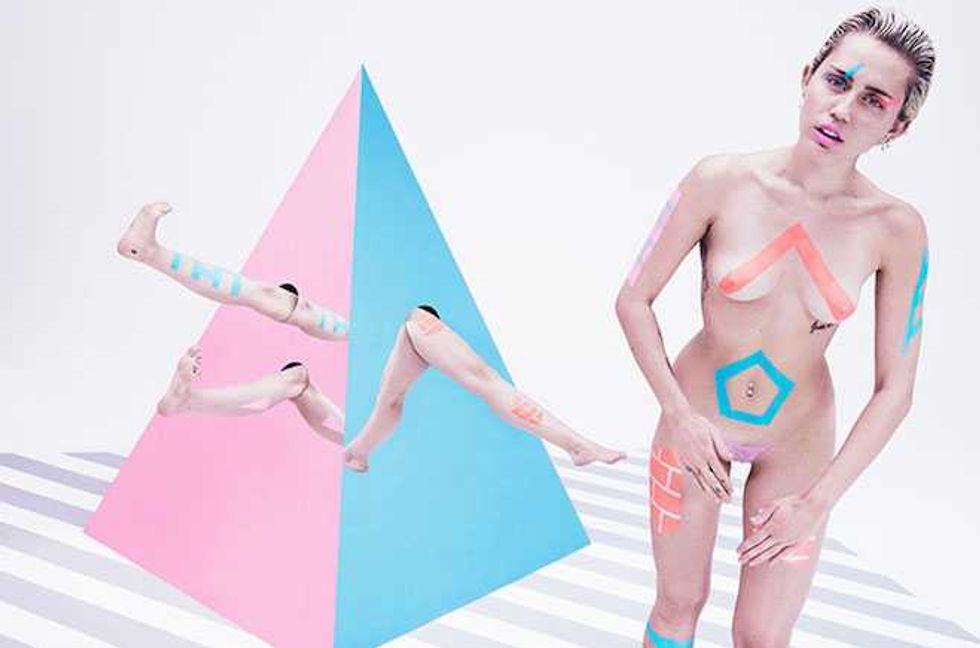 When she's not getting naked for various periodicals, Miley has been working on her fifth studio album and banging smokin' hot Victoria's Secret model, Stella Maxwell.