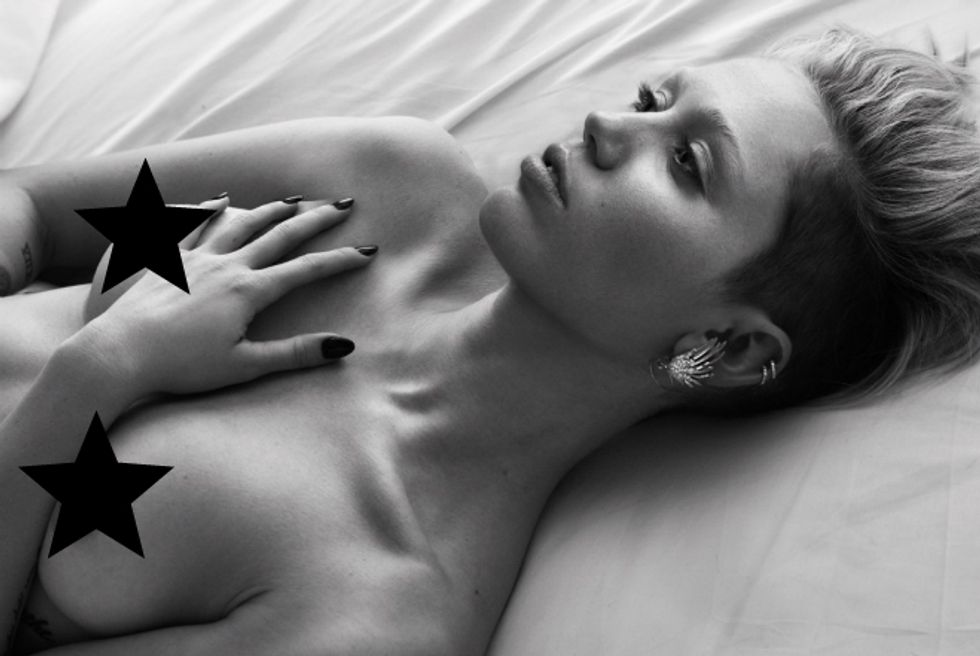 Apparently going topless in German Vogue and W magazine wasn't enough for Miley Cyrus, so she's gone and bared her breasts for the third time in two weeks with another W spread.
The photo was part of a pictorial called 'Pillow Talk' featuring various celebrities tweeting in bed (or something like that).
Other pop stars that made the pictorial include Ciara, Vanessa Hudgens, Pharrell Williams, and singer-turned-model Rita Ora. You can check out those photos below, or just head on over to W's official website for the full shoot (which includes a topless Dutch supermodel!).
Looking for Miley Cyrus tickets?