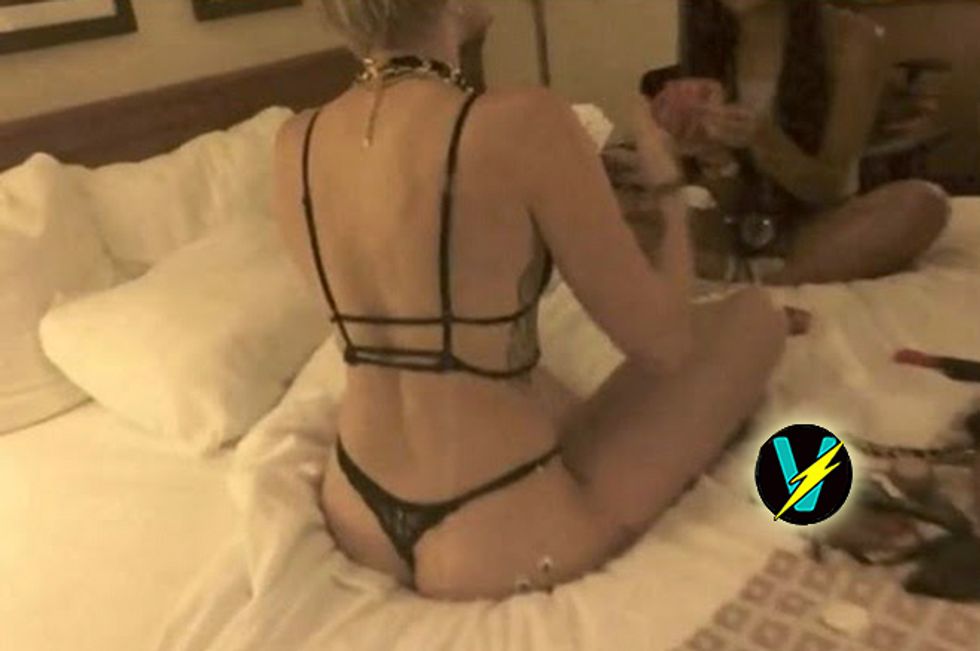 In a new interview with the Associated Press, Miley Cyrus revealed that she's had relationships that were not 'straight, heterosexual' ones.
While she failed to elaborate on this revelation, it looks like Miley is indicating that post-Patrick Schwarzenegger, the field is now wide open.
Miley was also seen kissing an unidentified girl in some recent selfies. Even better, she's been hanging out in her undies with Zoe Kravitz in a new video for the band Lolawolf.
Is Miley just trying to get attention, or is she genuinely bisexual and ready to talk about it? With Miley, you never know. However, in a recent interview with Out magazine, she did talk about struggling with gender identity.
Speaking with the AP, Miley noted that she's sending a message with her newly dyed pink armpits: 'Don't tell me what to do.'
Who would dream of telling Miley Cyrus what to do?? What a waste of time that would be! Instead, check out her antics in the steamy video for 'Bitch.'