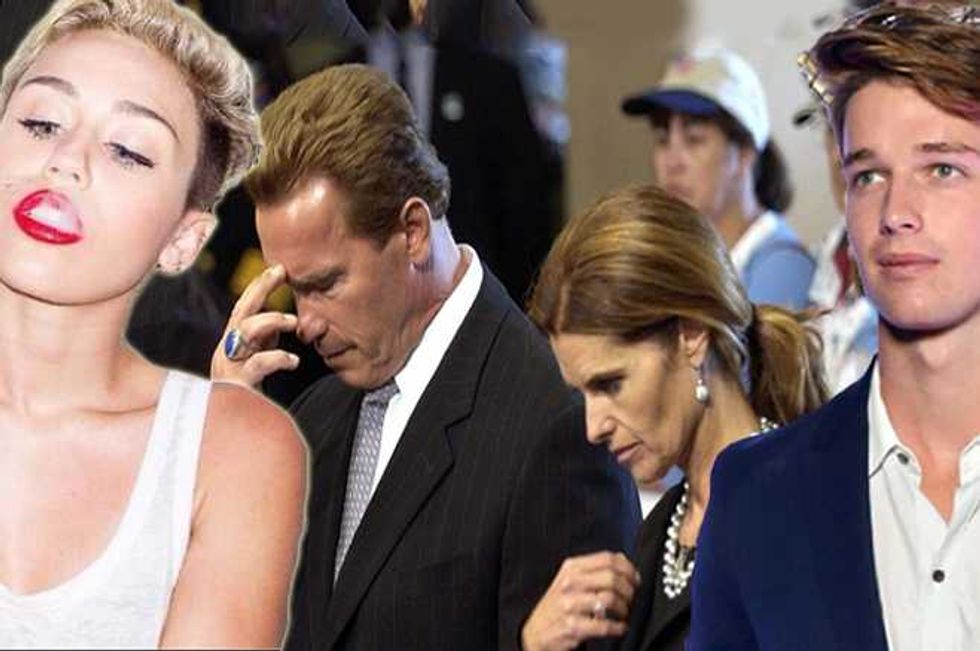 Miley Cyrus is getting hot heavy with model and USC student Patrick Schwarzenegger.
According to E! News, Schwarze-Cyrus is not "officially together," but they are def spending some quality time together, much to the chagrin of his family.
"Patrick's family is terrified he's going to get hooked on the Hollywood scene, and they want him to focus on his studies," a source says. "He recently ended a relationship with a nice, conservative girl and they are begging him to get back together with her."
Billy Ray's daughter and Arnold's son, both 21, went to the Universal Haunted Hayride with a small group of friends on Thursday, and kicked it at his pad the next day.
Schwarzenegger confessed to crushing on the Wrecking Ball singer in the past.
"My eye, though, is set on Miley," he told Details magazine in 2011.
Well, Pat, Miley is single and ready to "break your walls" ever since ending her engagement to Liam Hemsworth last year.