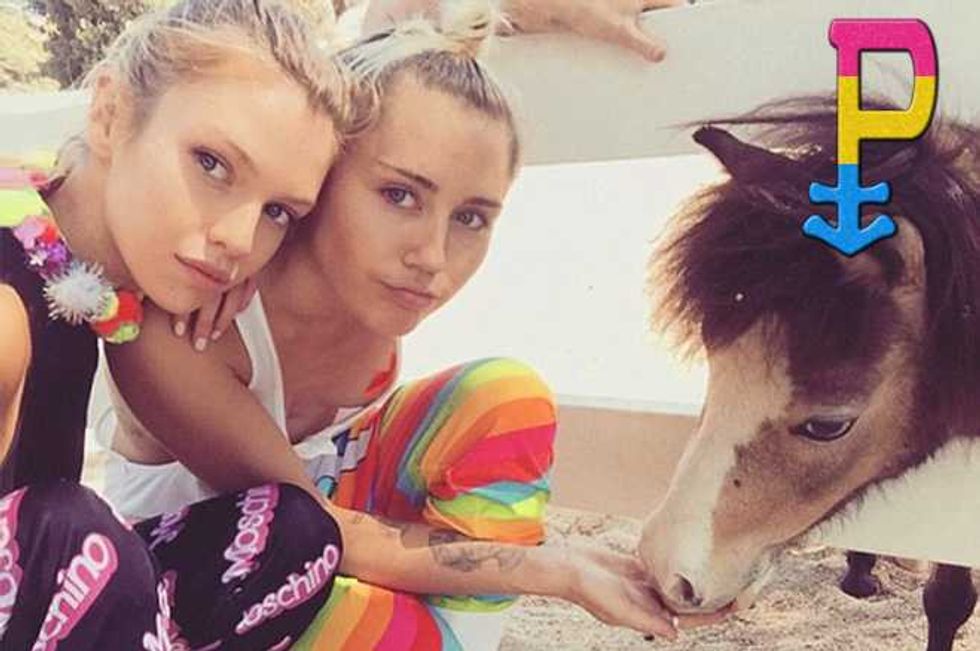 On the eve of her hosting gig at the VMA's this weekend, Miley Cyrus has set the record straight about her sexuality: Not bisexual but pansexual.
In a new interview with Elle UK, Miley explains:
I'm very open about it – I'm pansexual. But I'm not in a relationship. I'm 22, I'm going on dates, but I change my style every two weeks, let alone who I'm with.
Hopefully, this won't come as big news to Miley's squeeze of the moment, Victoria's Secret model Stella Maxwell, who has confessed to being in love.
Want to know the difference between between bisexual and pansexual? Fine, but let me tell you anyway.
Pansexual is defined as not limited in sexual choice with regard to biological sex, gender, or gender identity. Bisexual suggests that there are just two genders. How binary, right millennials?
Recently, Miley went further with the topic in Paper magazine, revealing:
I am literally open to every single thing that is consenting and doesn't involve an animal and everyone is of age.
Now that should answer all questions, and relieve any worries about that horse.
Miley has also revealed a beef with Nicki Minaj in recent days, so look for more Miley Cyrus Promotional Shockers as the VMA's draw closer (scheduled for Sunday night.)