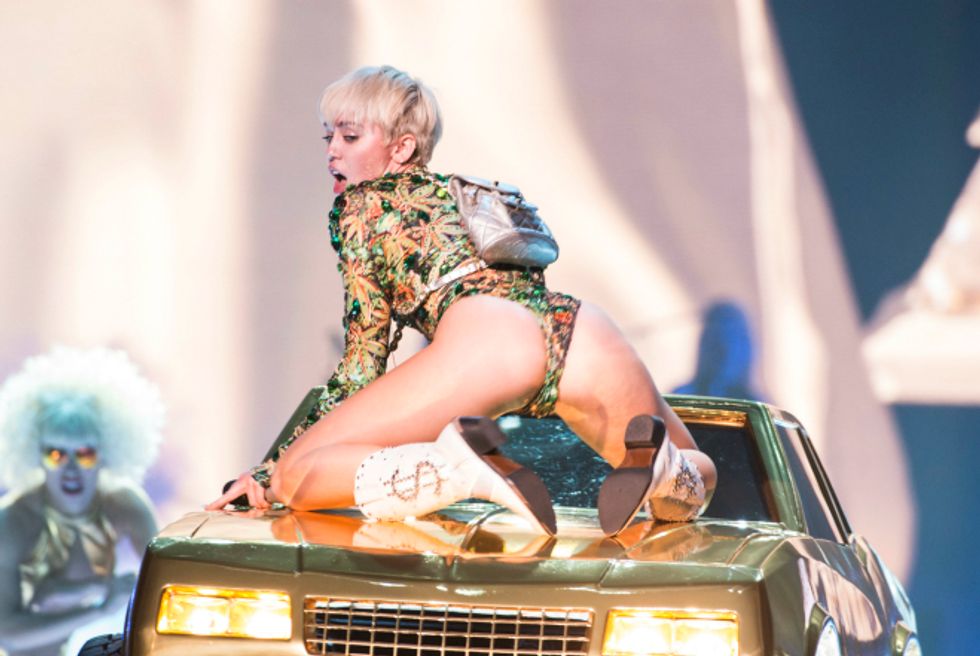 If you thought that simulating masturbation on stage in a marijiuana-print leotard was as scandalous as Miley Cyrus could get on tour, then think again.
According to a fan who attended Miley's Bangerz tour stop in Tacoma tonight, the "Wrecking Ball" songstress picked up some panties thrown on stage by a fan, and then put IT IN HER MOUTH.
Shall we consider this the 2014 equivalent of Ozzy Osbourne biting the head off a bat?
OMFG SOMEONE JUST THREW THEIR THONG ON STAGE AND MILEY PUT IT IN HER MOUTH!!!!!

— smiler. (@JasonTrannn) February 17, 2014
[Photo via @GypsyHeartTour]