We all know how proud Miley Cyrus is of her body and how much she loves to get naked.
We also know that she loves to poke fun at her friends frenemies and now Gigi Hadid is the latest target of her Photoshop skills.
In a hilarious photo, transposing her head for Cody Simpson's, Miley has posted a picture on social media of a new hot couple:— Gigi and Miley.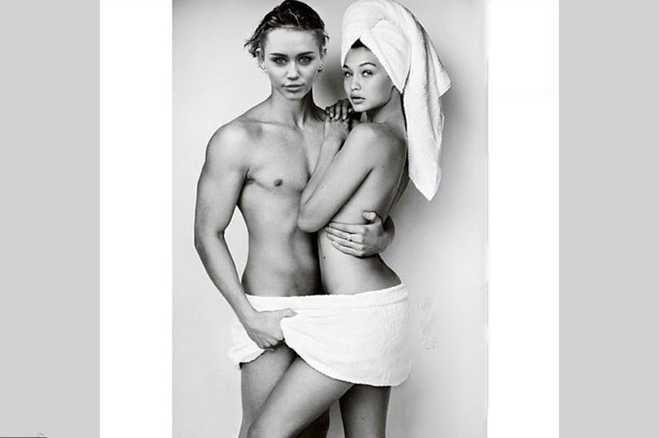 What should we call them?
Giley?
Migi?
All we know is that they look very well matched indeed.  Perhaps better matched than Miley and current beau Patrick Schwarzenegger.  
Patrick has been thoroughly enjoying his spring break partying in Cabo and a number of photographs have surfaced that may be slightly disturbing to an absent girlfriend (including some of him with his ex).  In possible a reflection of her current mood, Miley posted a scary image from the film Rosemary's Baby on her Instagram this weekend.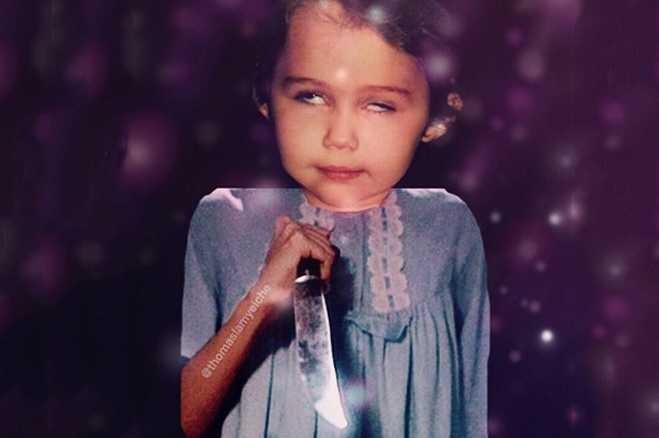 Hell hath no fury like a Miley scorned!