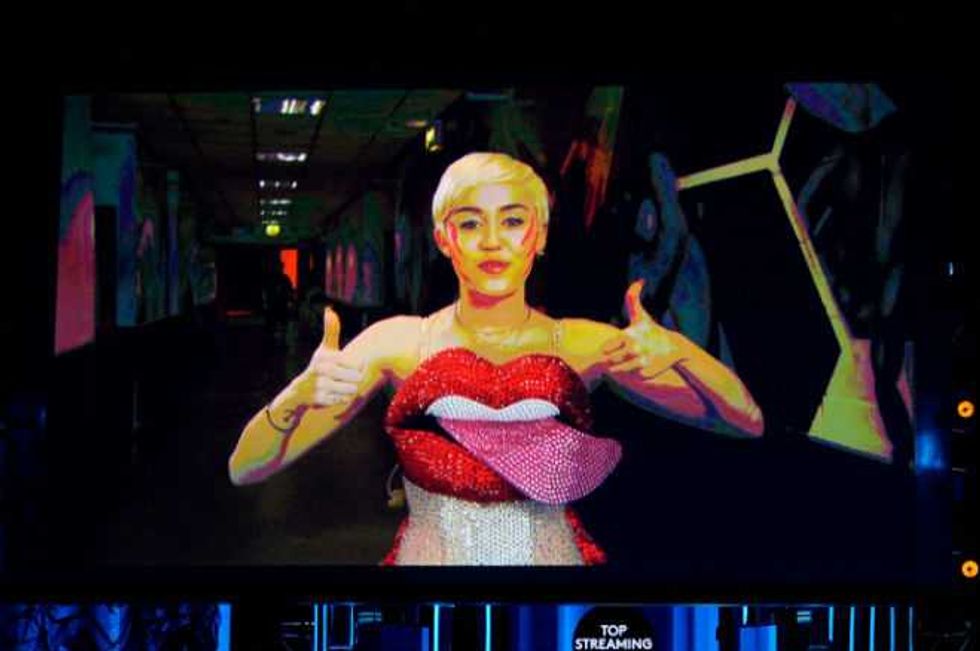 Miley Cyrus fans will be thrilled to hear she is set to perform live on the finale of Chelsea Handler's talk show, so we get to hear what she really sounds like without autotune and whatnot.
Our favorite little twerker will be singing a cover of Roy Orbison's It's Over, according to E!, who seem to think the song choice is so nice and safe Miley won't be able to offend anyone.
But knowing Miley she will probably croon the ditty while straddling a giant penis with a smiley face on it - you know, regular Miley stuff. Miley is currently on her Bangerz tour so it's kind of a big deal that she's making the time to appear on Chelsea and celebrate the grand finale.
Live TV - what could go wrong???
Watch Chelsea Lately on Tuesday, August 26 at 11/10c on E!