Just when you thought you had seen every single inch there is to see of Miley Cyrus, she goes and shows yet more.
The 22-year-old gets buck nekkid in the new issue of V Magazine—sharing a couple of the racy snaps with her legion of followers on Instagram.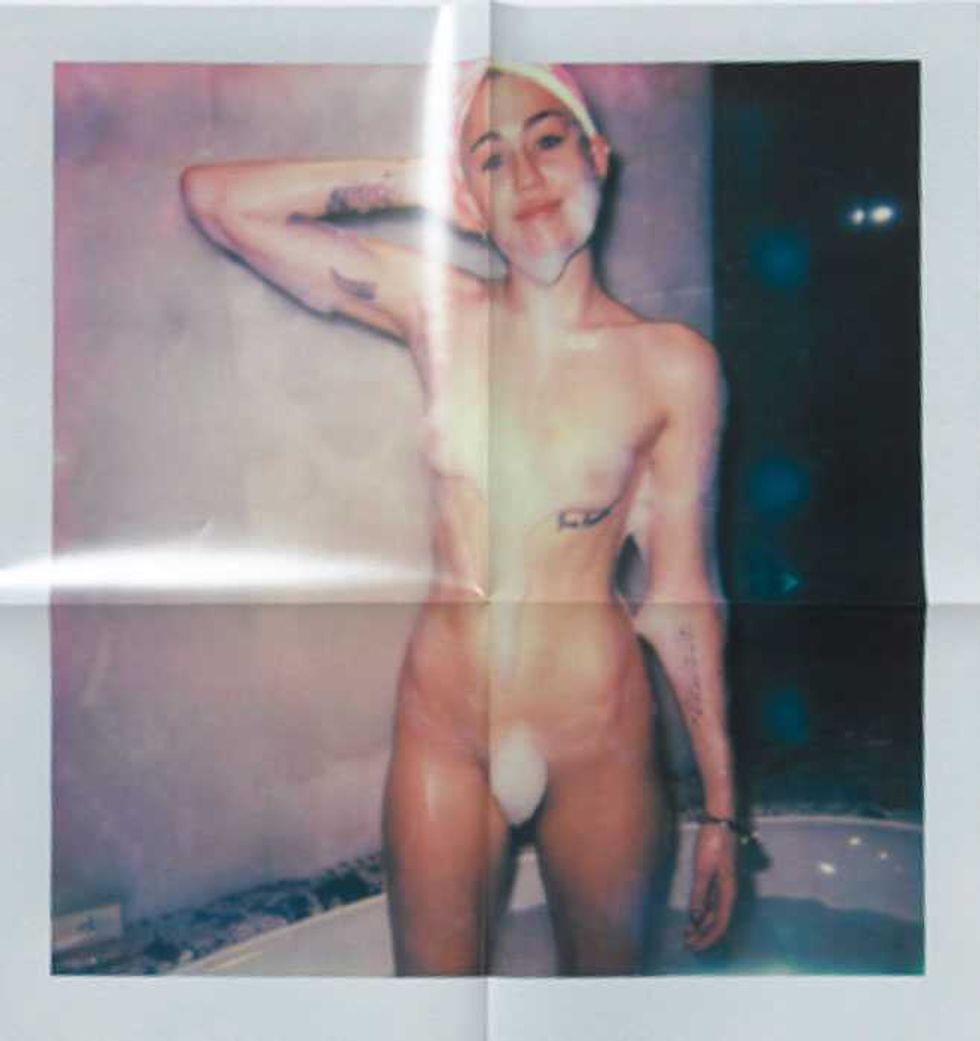 Miley captioned one of the pics—which shows her posing, standing nude in the bath, one arm behind her head, with just a few strategically placed bubbles to save her modesty—in true, semi-nonsensical Cyrus fashion.
"@vmagazine exclusive #diaryofadirtyhippie order yurrrr copy nowwwww cumzzzz w ol school pull out postahhhh photography by @cheythom fuck yaaaas weez a bunch of happy hippies ova hurrrr! ❤️ Muah Vfam!"
In another pic, captioned, "Order your issue of @vmagazine now #dirtyhippie photography @cheythom fuckkkkkk yasssssss" a smoldering Miley is seen lying on the floor, looking provocatively at the camera, clad in the skimpiest black undies known to man, clutching an apple in her right hand.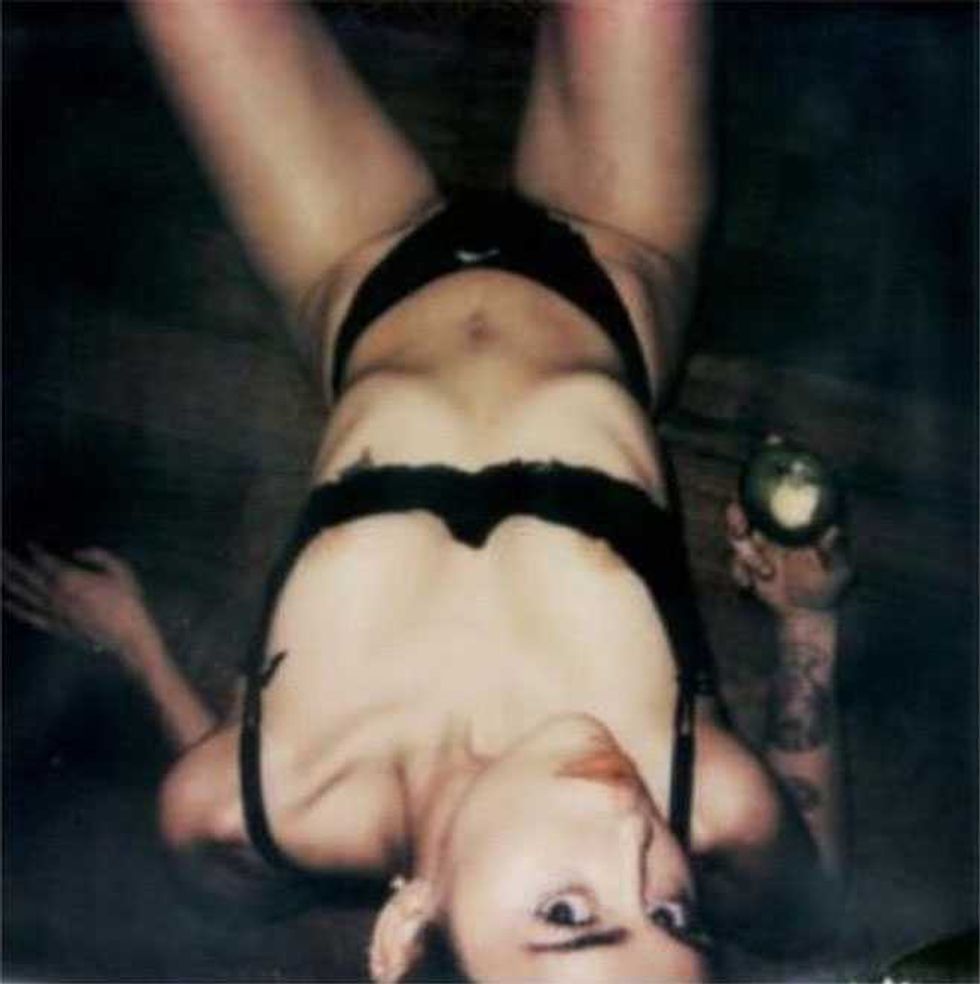 Meanwhile, V Magazine teased their upcoming issue—on newsstands January 15th—with a topless pic of Miley, posted on their Instagram earlier today.
"EXCLUSIVE #NSFW Polaroids of @mileycyrus taken by her BFF @cheythom in V93. Order your copy that comes with a special poster on shop.vmagazine.com now!" They captioned the snap.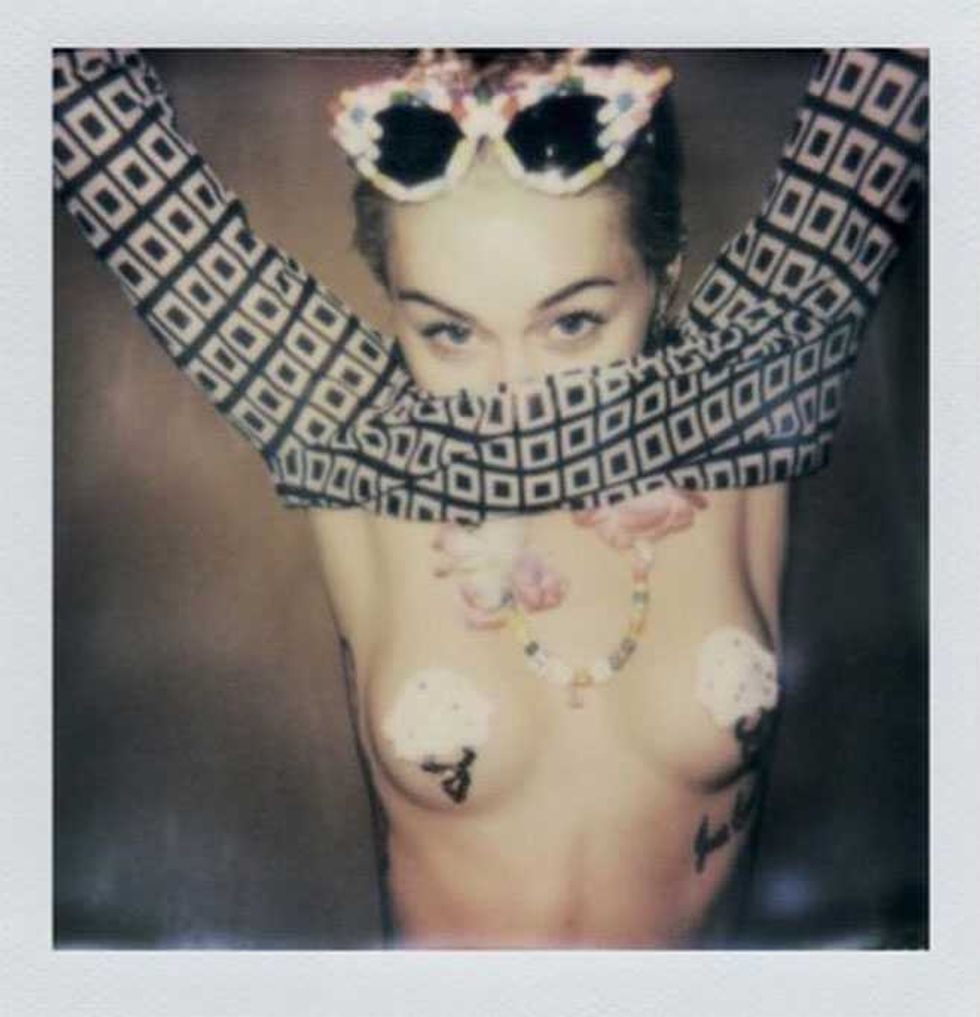 Yeah, that's right—apparently there will be a special "old school" pull out poster of naked Miley to pin up on your wall…..It's like Christmas has come early this year!
If you can't possibly wait one extra single minute though to see yet more Miley flesh, check out Popdust's gallery of Cyrus' best, outrageous, NSFW, stripped down and sexy photos.