Fashion
The collection featured dresses that were delicate, but slightly askance.
By 8pm on Valentine's Day—one spent inside Skylight Clarkson Square, working and periodically scrolling through everyone's flowers and candy pictures on Instagram—the pink heart motif was getting a little tiresome. Even Alice + Olivia's presentation was loaded with cutesy pink-and-red hearts (which I also got to see on Instagram, not in person, unfortunately; more FOMO yet). So when Mimi Prober's Fall/Winter 2017 collection debuted, its tone—one of heartbreak and wreckage—was jarring, but strangely perfect.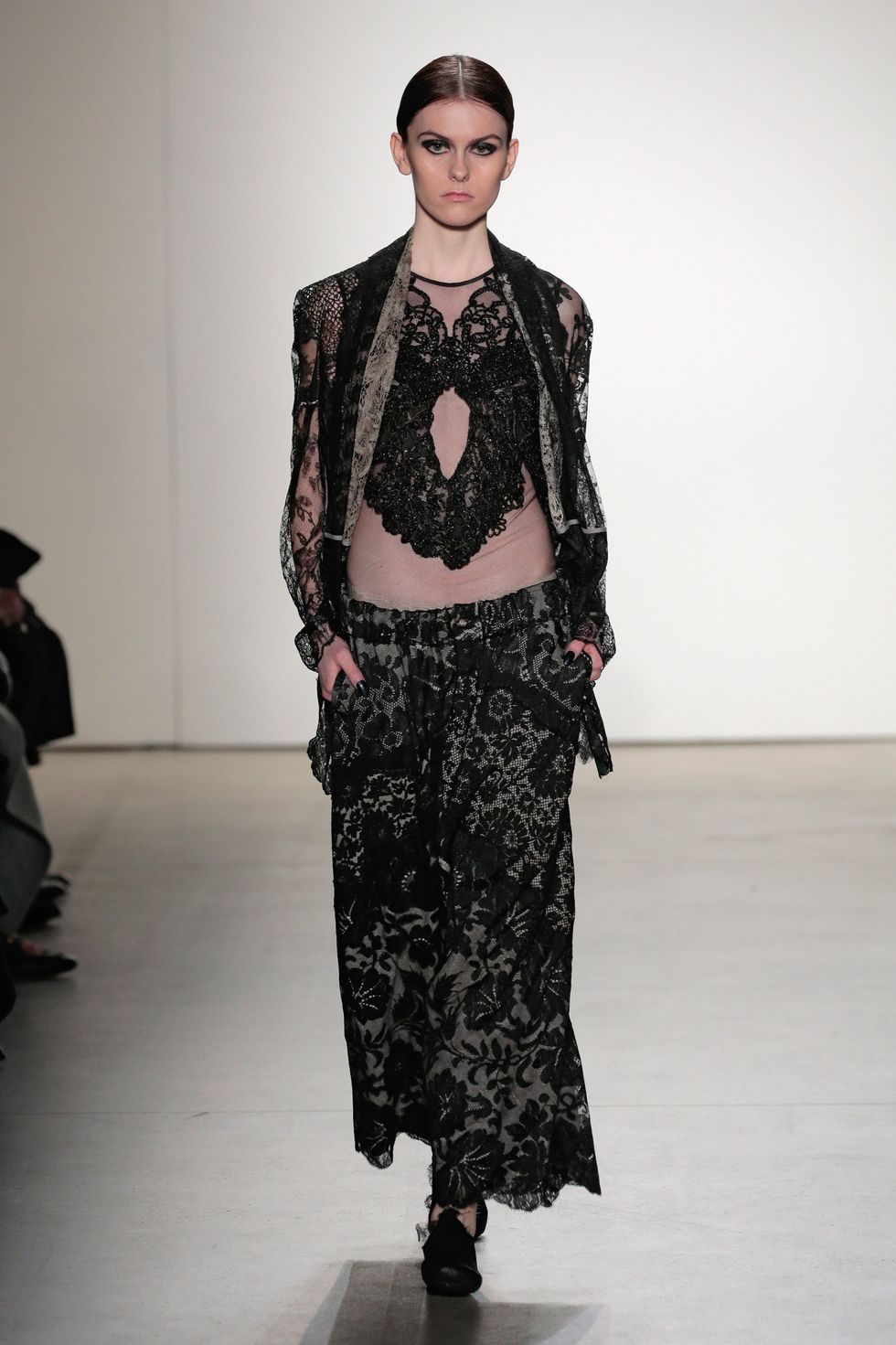 Courtesy of People's Revolution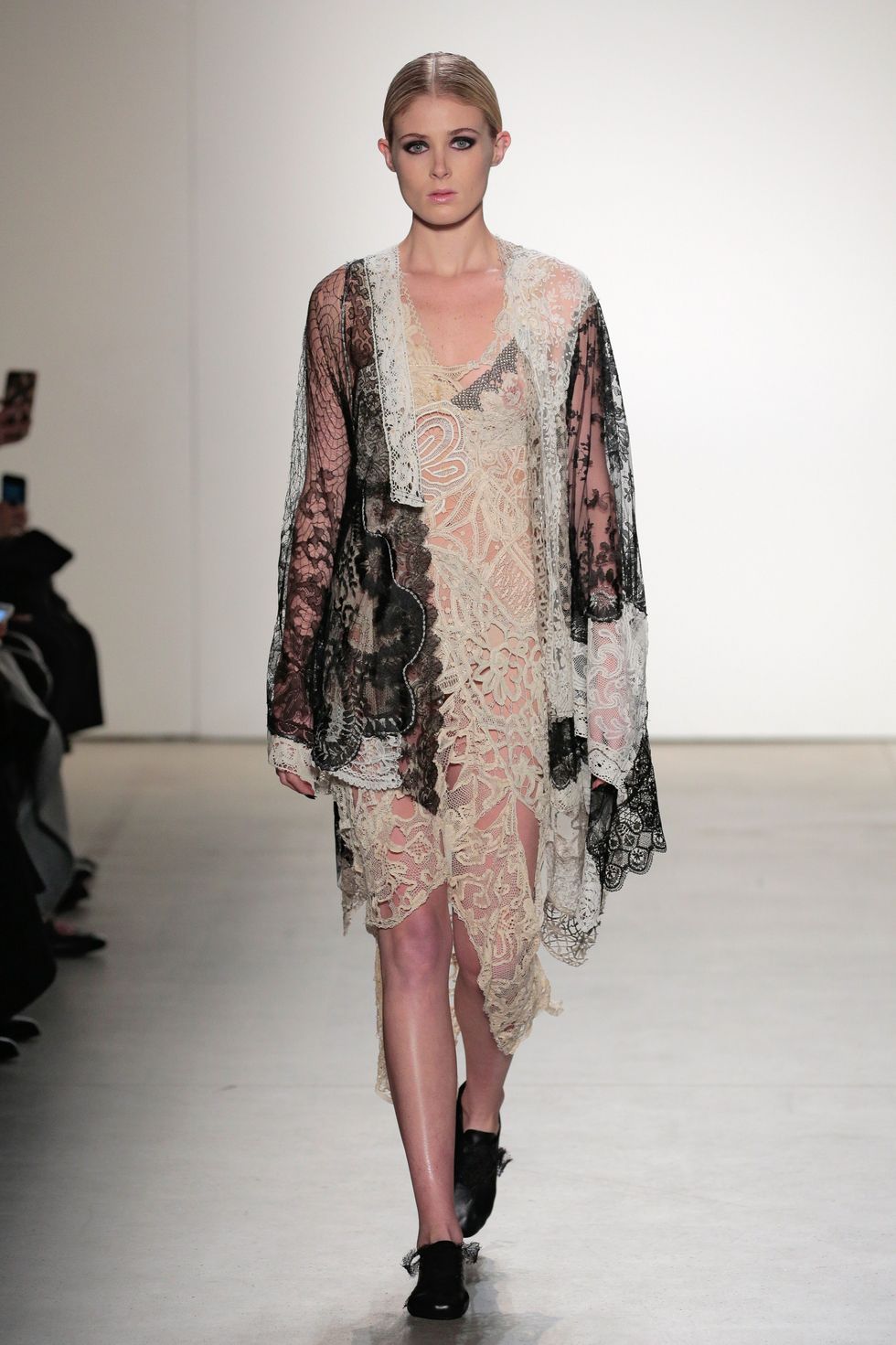 Courtesy of People's Revolution
Models walked out to Jeff Buckley's "Hallelujah," which took command of the room in a way standard house music cannot. A heart-wrenching ballad might be an unlikely choice for a fashion show, but it informed the clothes. They started off black and lacy, opening with harem pants and a thin, breezy lace cardigan, progressing into grey, patchwork dresses that seemed to cling to the models by their very threads. A number of very loose dresses made of mismatched fabrics that almost seemed to come together by happenstance were interspersed with lace dresses fitted tightly to the body. Some sections of lace were so delicate they resembled a veil; others chosen were thicker, almost knits. Or spider webs.
Many were practically "naked" dresses, leaving much underneath visible; one in particular had an opaque bodice, beaded and sparkly, but the skirt left little to the imagination. Some pieces, a bit puzzlingly, were made of extremely thick, stiff material that resembled insulation. It was cut into swing coats and dresses.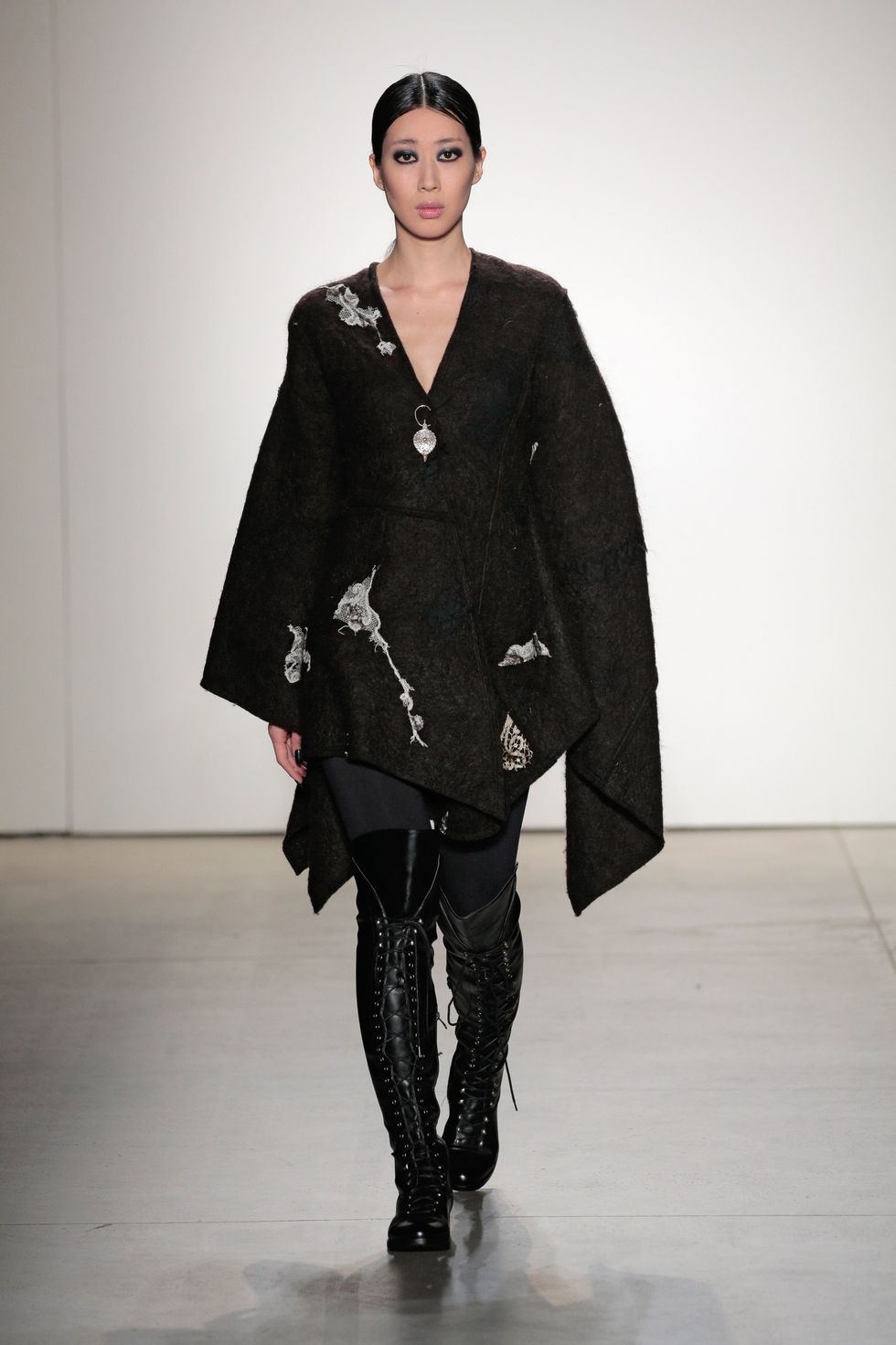 Courtesy of People's Revolution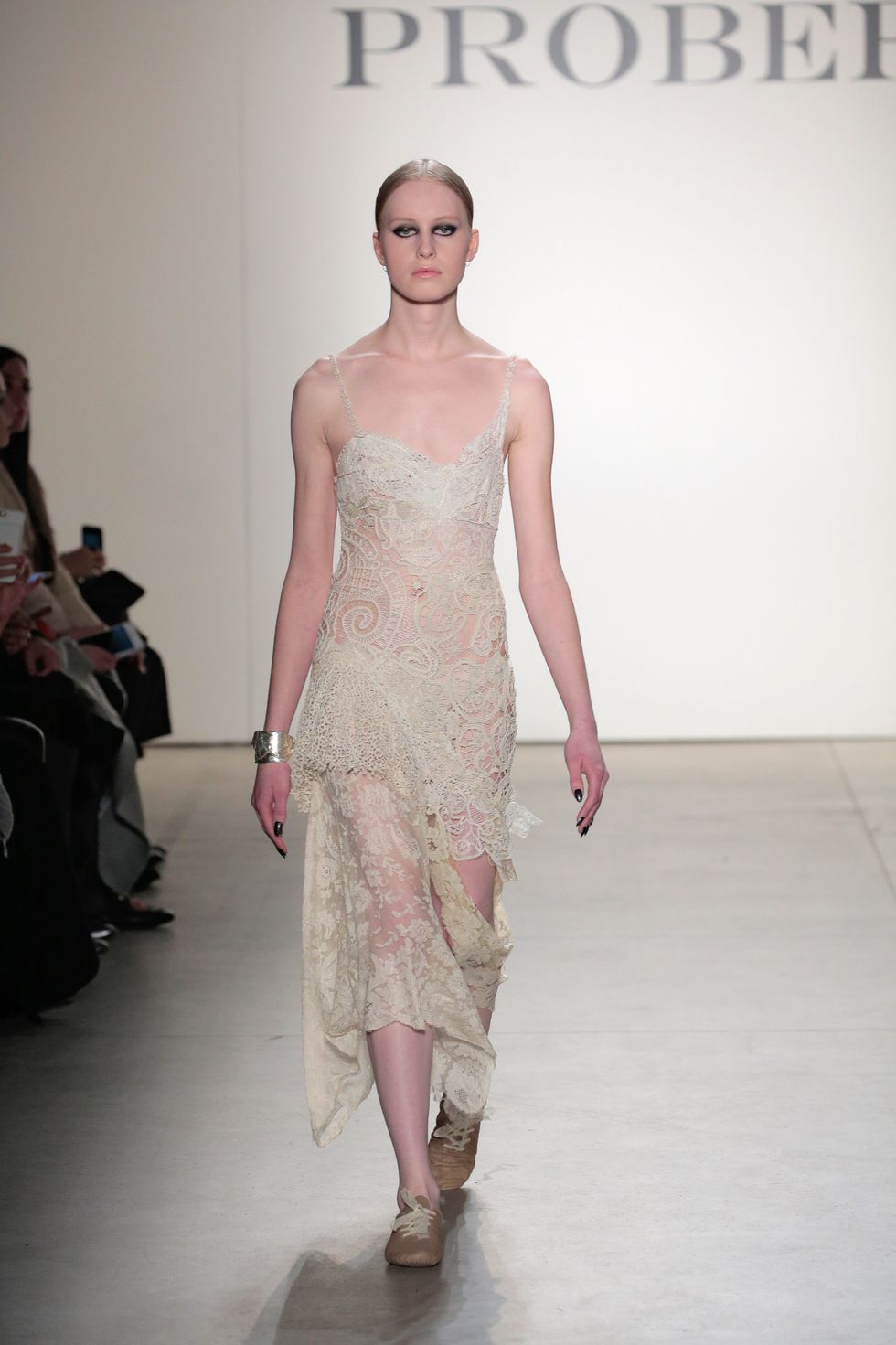 Courtesy of People's Revolution
But there was something about the intentional brokenness of the garments that made sense: a dress with a very crooked zipper, running from the right shoulder to the left of the hips; dresses with meticulous construction in the bodice but skirts and trains that look almost undone. There was something beautiful and delicate about garments that display their fragility so visibly, as if we're to suspect that the girl wearing them has done or might do something lonely and destructive. But Prober's collection isn't ugly-pretty, because it's not ugly: it's just artistic, toeing the line between lovely and broken.