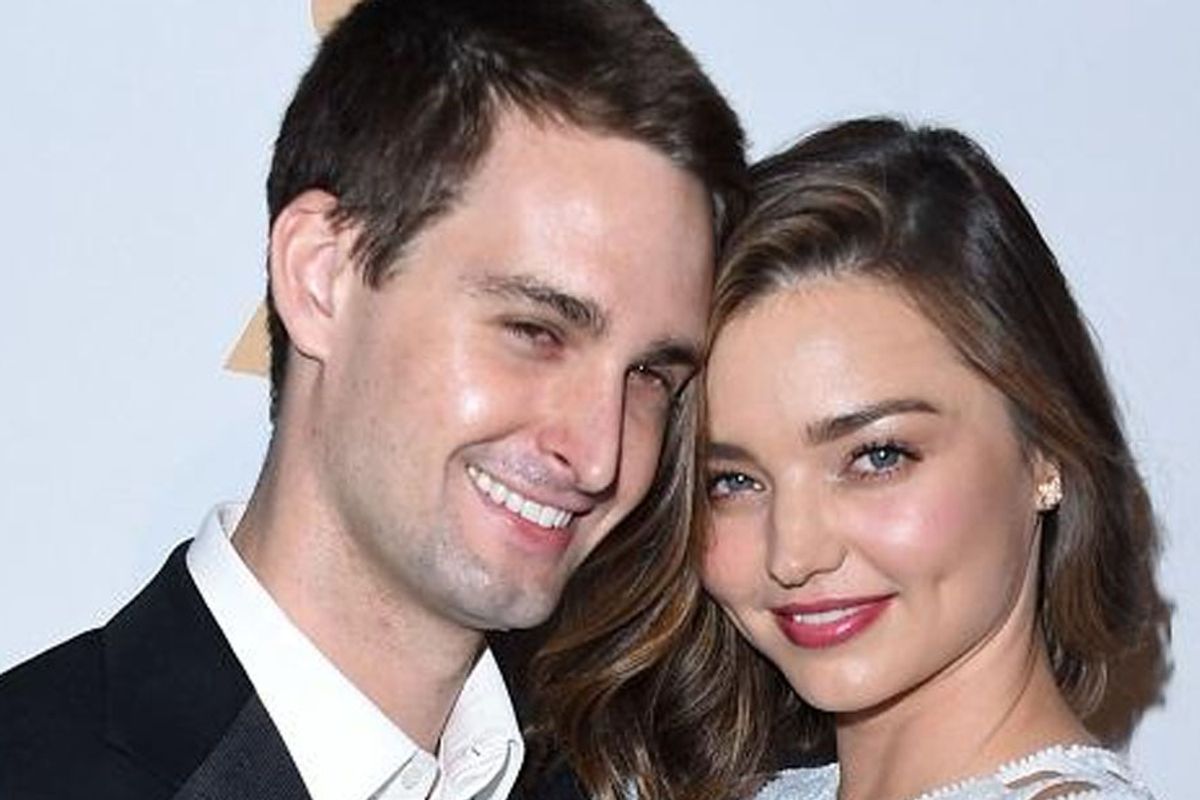 The MailOnline are reporting that supermodel Miranda Kerr has accepted a marriage proposal from her boyfriend Evan Spiegel and is officially engaged.
Spiegel is the founder of Snapchat and is worth, wait for it, a staggering $2.1 billion. He started the social media phenomena while he was still at Stanford, apparently as a way to "be cool".
Kerr, who was a Victoria's Secret Angel, was previously married to Orlando Bloom for three years with whom she shares a five year old son, Flynn. She met the actor in 2007 and they married in 2010.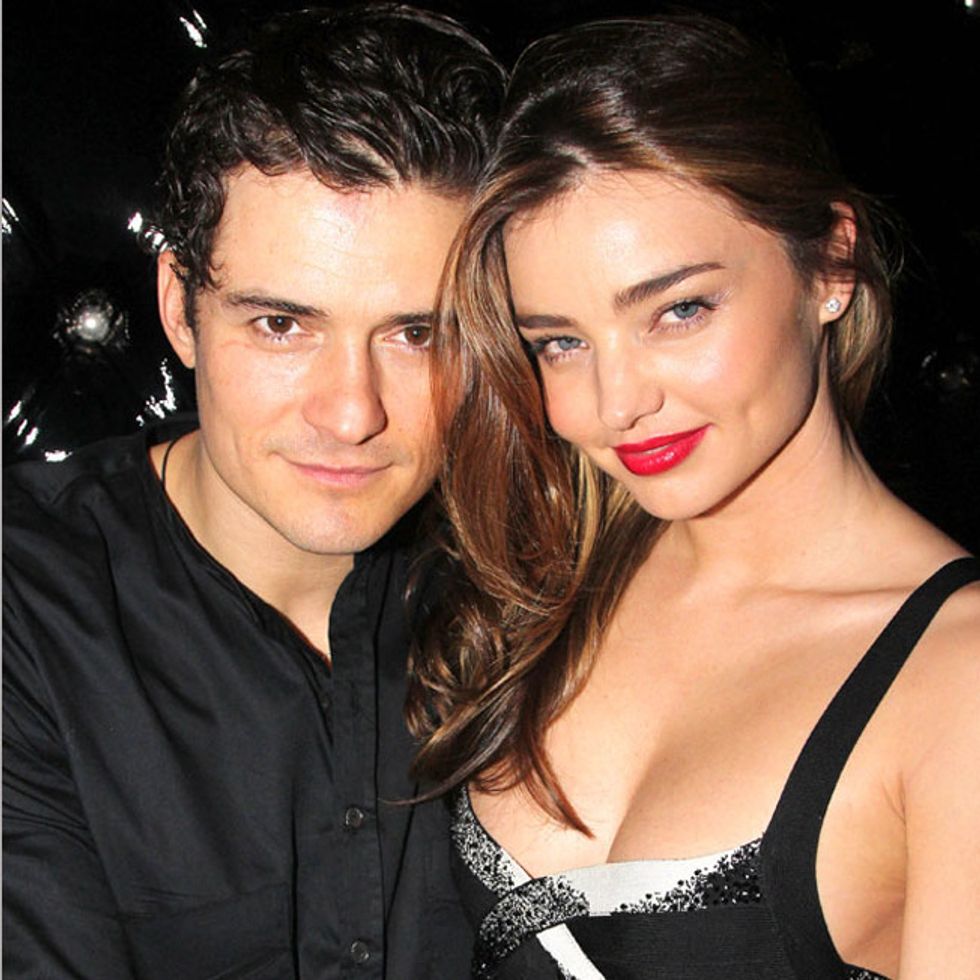 The end of their marriage was more than a little messy.
In October 2012 Justin Bieber was the musical guest at the annual Victoria's Secret Fashion Show and rumors soon started circulating that he and Miranda were exchanging flirty texts and had hooked up after the show.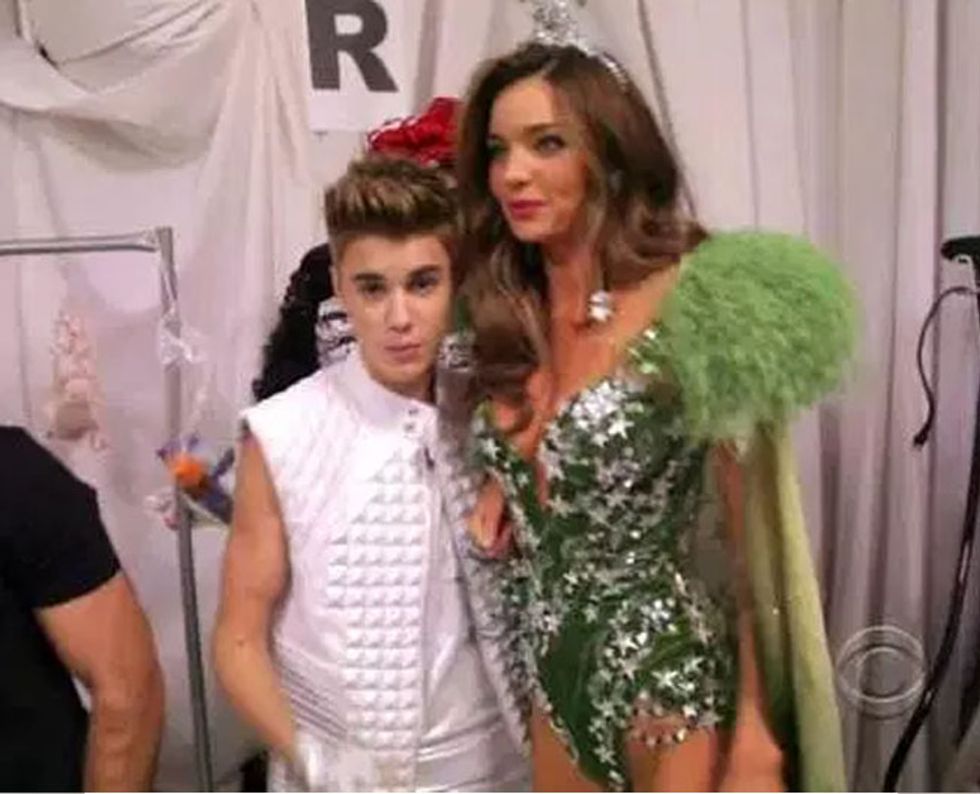 Hmmmmm....
Kerr and Bloom broke up officially in the fall of 2013, although speculation had been rife for the previous few months and their separation statement confirmed they had been living separate lives for six months prior to the announcement.

---
READ MORE...
Who Knows If Lindsay Lohan Is Engaged To Her Russian Boyfriend?
Kim Kardashian Uses Snapchat To Totally Bust Taylor Swift's Lying Ass!
Two Proposals At Adele Concerts With Two Different Answers
---
Bieber meanwhile, had been dating Selena Gomez for two years when the rumors about him and Kerr erupted, and the tweenagers favorite couple broke up shortly afterwards. They then entered an on/off period with Biebs periodically posting pics on social media hinting at their reconciliation.
Complicated love triangle....
During this time, pictures emerged of Gomez hanging out with none other than Orlando Bloom, with the pair both claiming to be just pals hanging out.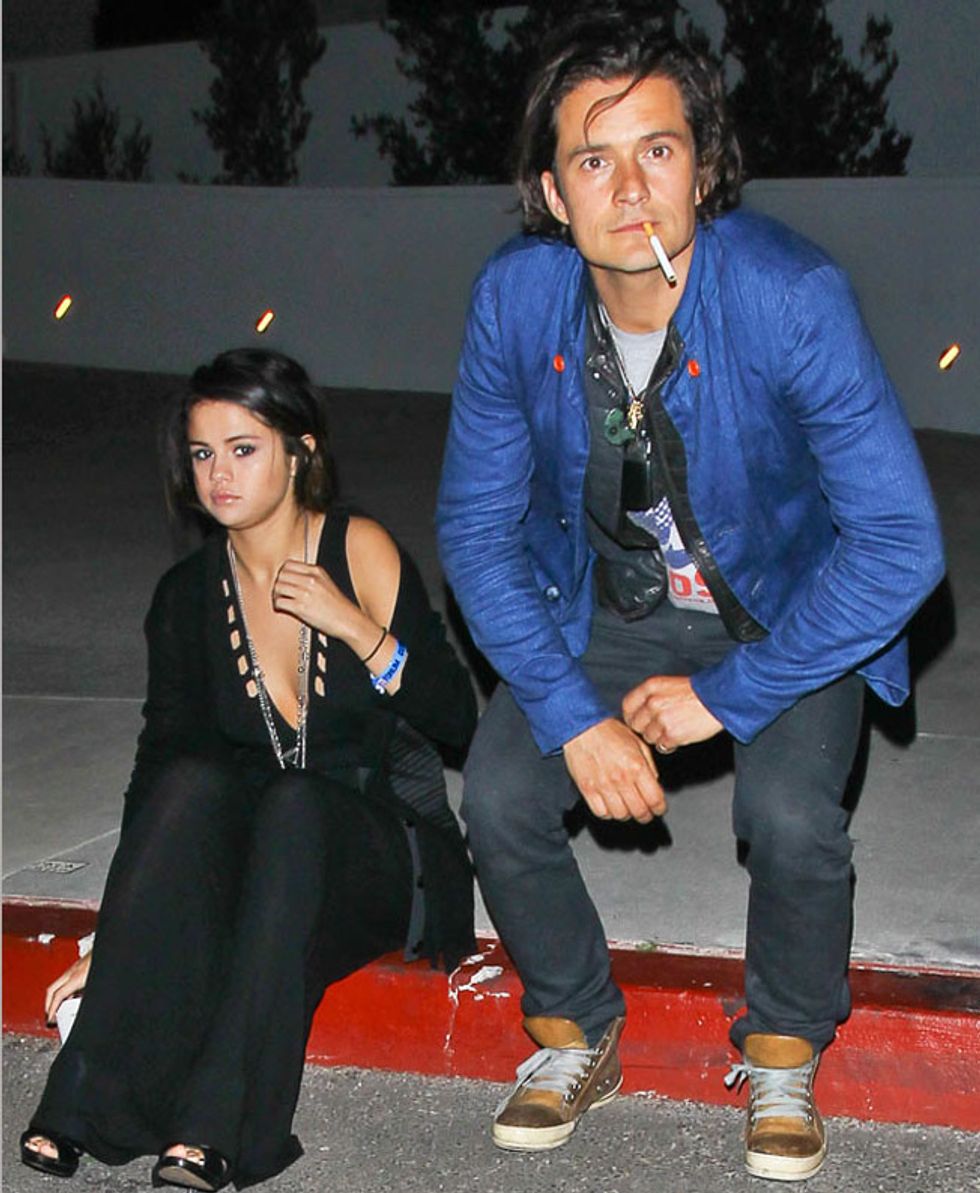 Just friends hanging out....
It all came to a head in July 2014 when a video was taken of Bloom and Bieber who happened to be at the same venue in Ibiza. The footage shows Bloom throwing a punch at Bieber after ever mature Biebs allegedly made a derogatory comment about Kerr. They were eventually pulled apart by friends, but Bieber added fuel to the fire by posting a pic of Miranda to his Instagram account with a crown symbol, before quickly deleting it.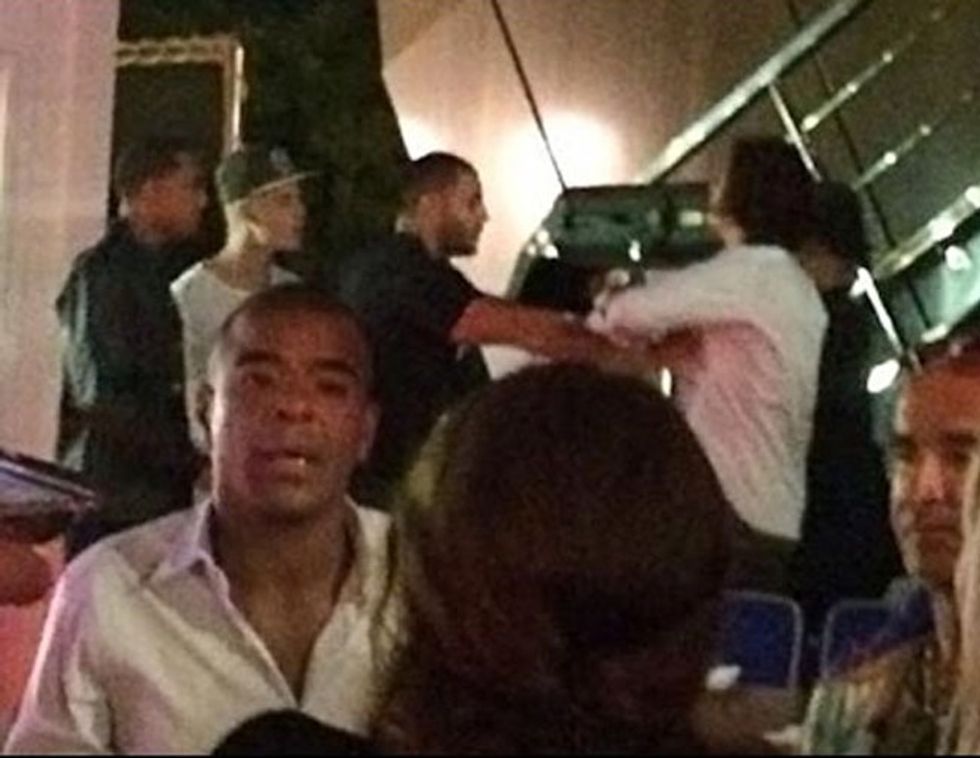 Justin Bieber in the cap on the left is giving some chat to Orlando Bloom in the white shirt on the right.
Miranda soon finds happiness...
The scandal eventually died down and Miranda met her new husband-to-be shortly afterwards in 2014 at a Louis Vuitton dinner in New York.

They went public with their relationship in June 2015 and she has spoken about the importance of their friendship and his relationship with Flynn. She told The Edit earlier this year;
"We were really good friends for a long time before we started dating. [Orlando and I decided] that we had to know the person for six months and feel good about them [before introducing them to Flynn]....

Evan met Flynn, so year, things are going well. Orlando thinks he's great. We're just a modern family now."
At 33, Kerr is seven years older than Spiegel, however the age gap is not a problem for them. She said to The Edit;
"He's 25, but he acts like he's 50. He's not out partying. He goes to work in Venice [Beach]. He comes home. We don't go out. We'd rather be at home and have dinner, go to bed early."
A spokesperson for Spiegel, who is the Snapchat CEO told the MailOnline following the engagement announcement;
"They are extremely happy."
Kind of a given really!
Miranda later shared a pic of her beautiful engagement ring (as befits the fiancee of a billionaire) on Instagram.
Congratulations to the happy couple!