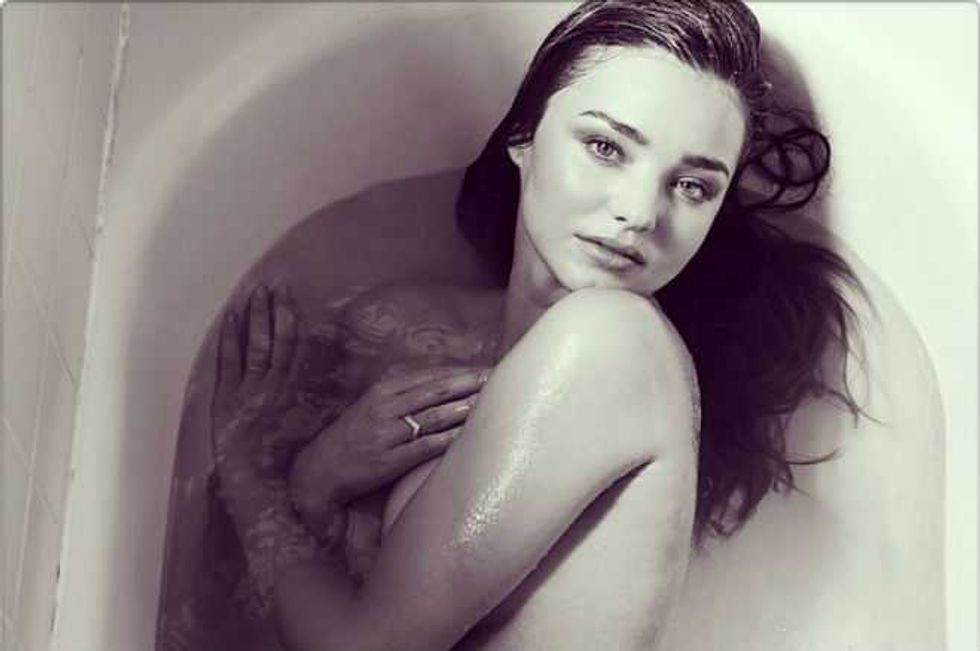 Miranda Kerr has revealed she prays for forgiveness every day - both for herself and others.
The model has been making headlines recently thanks to ex-husband Orlando Bloom smacking the shit out of Justin Bieber, who Miranda ALLEGEDLY had a little hanky-panky with last year (shudder).
Because everyone is innocent until proven guilty, we're not going to just assume Miranda feels guilty about sleeping with the douchiest douchebag on earth - but if she did, she needs to apologize to EVERYONE.
"We're all humans and we all make mistakes—even little things like looking at someone the wrong way, or snapping at someone. But forgiving yourself and asking for forgiveness from the person creates an energy shift," Miranda tells Into The Gloss. "It's another thing I pray for—'Please forgive me if I have said anything to anyone that has hurt someone. Please allow them to forgive me and allow me to forgive myself.'"
Meanwhile, Orlando seems to be reveling in his new hero status, and quite right too!
Miranda Kerr Is Engaged To Her Billionaire Boyfriend—Snapchat Founder Evan Spiegel