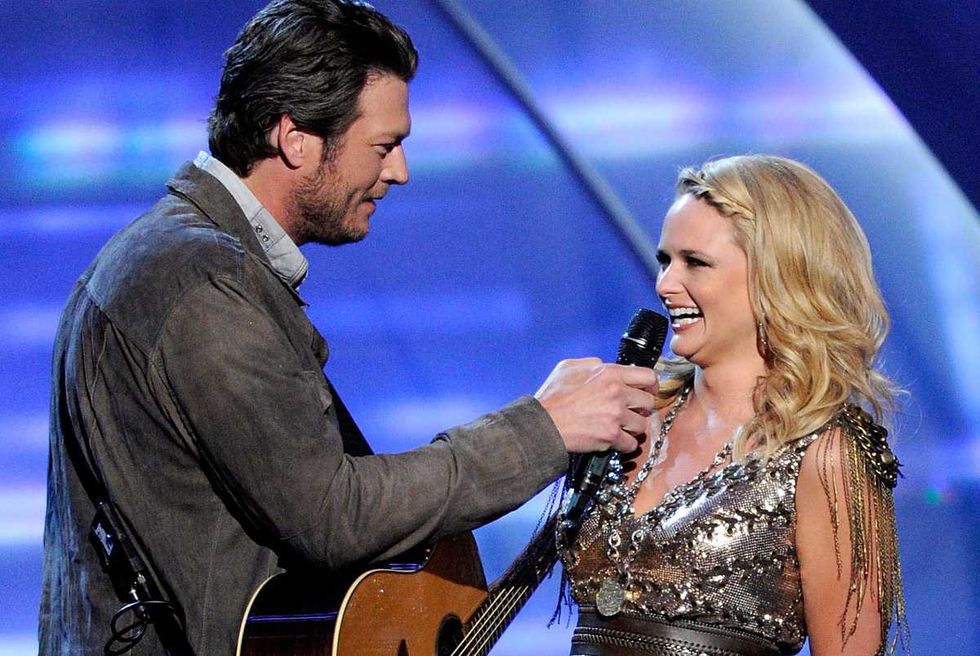 Who has time for seating arrangements and vow writing? There's huntin' to be done! Miranda Lambert is an old-fashioned girl, and one who certainly has her priorities straight, so before her wedding to fellow country star Blake Shelton this weekend, she went out and bagged herself a buck to commemorate the special occasion. Tweeted Miranda:
[blackbirdpie url="http://twitter.com/#!/Miranda_Lambert/status/68510026565828608"]
E! News did some fishing around and found the processors of said harvested meat to be Butler's B&B in Madill, Oklahoma, who says both of the soon-to-be-happy-couple are regulars during the venison hunting season. "Miranda, Blake, Blake's dad, they all love to hunt," a staffer at B&B told them. "You get the meat and you just freeze it until you need it. I've seen her in here a few times, they all hunt and both their families."
Man, imagine how disappointed the wedding guests who selected the vegetarian dinner option are going to be when they find out about this?