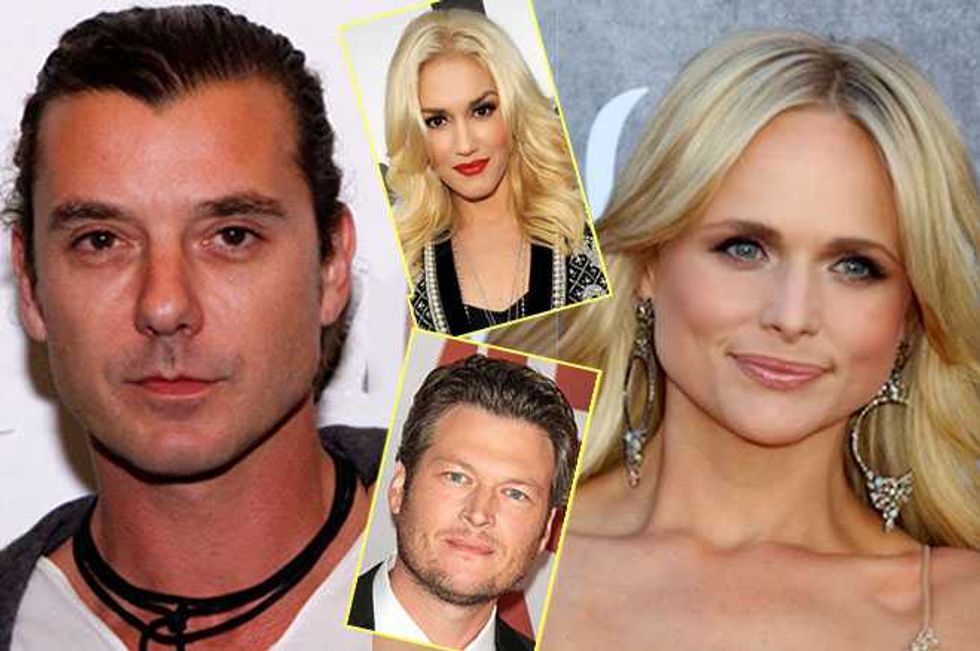 Miranda Lambert wants to meet gavin rossdale
Miranda Lambert wants to meet Gavin Rossdale to help her pin down exactly when Gwen Stefani and Blake Shelton started dating.
Country star Lambert is convinced that they started hooking up a lot earlier than they have publicly admitted and she's determined the truth should come out.  Reps of Shelton, 39, and Stefani, 46, confirmed the couple were in a relationship on November 4, but Lambert is more than a little suspicious and thinks they are covering up the real timeline so they don't look bad.
Of Course Gwen Stefani's Used To Love You Is About Gavin Rossdale Marriage Split
A
source told HollywoodLife.com
that Miranda wants to meet up with Stefani's ex,
Bush
frontman, Rossdale in the hope that they can compare notes, he can confirm her suspicions and she can get to the bottom of the situation once and for all.
"Miranda isn't buying the story that Blake and Gwen only recently got romantic.  She wants to meet with Gavin behind closed doors and compare notes.  She feels like both she and Gavin are being made out to be the cheaters to benefit their ex's.

She just  thinks it's strange that now all of a sudden the nanny scandal news broke instead of months ago when it apparently happened.  She's convinced that Blake and Gwen have been more than friends for quite a long time and just wants the truth out there!"
As Popdust previously reported, Miranda was "shocked that a relationship could develop so quickly".  For that read—Miranda thinks they were cheating and is like a dog with a bone until everyone knows it.
Blake Shelton And Miranda Lambert Split— File For Divorce
Gavin meanwhile, needs all the help he can get rebuilding his reputation.  He is accused of cheating on Gwen with the family nanny, Mindy Mann for three years—hooking up with the Gwen-clone even while his wife was pregnant with their third child.
Gwen seems to have gotten over him just fine though.  There are reports that her and her new (or not so new) boyfriend Blake have been getting all cozy and kissy kissy during filming of The Voice.  According to HollywoodLife, they were constantly making eye contact, whispering and getting all touchy feely with each other—at one point he even gave her a little kiss and a back rub!
Miranda Lambert wants to meet gavin rossdale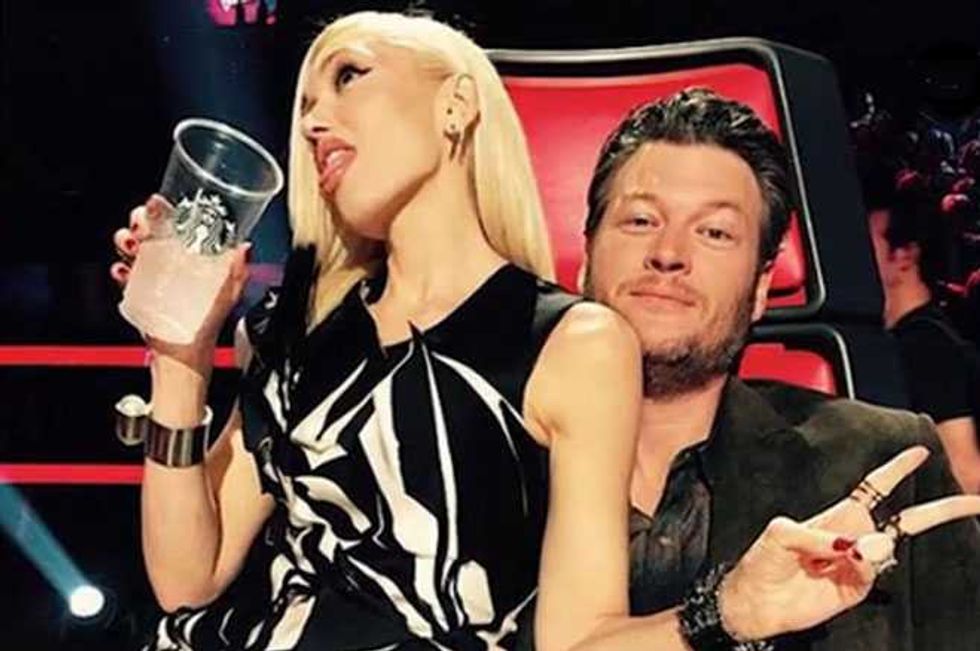 Gwen and Blake getting up close and personal behind the scenes on The Voice.
Miranda Lambert wants to meet gavin rossdale